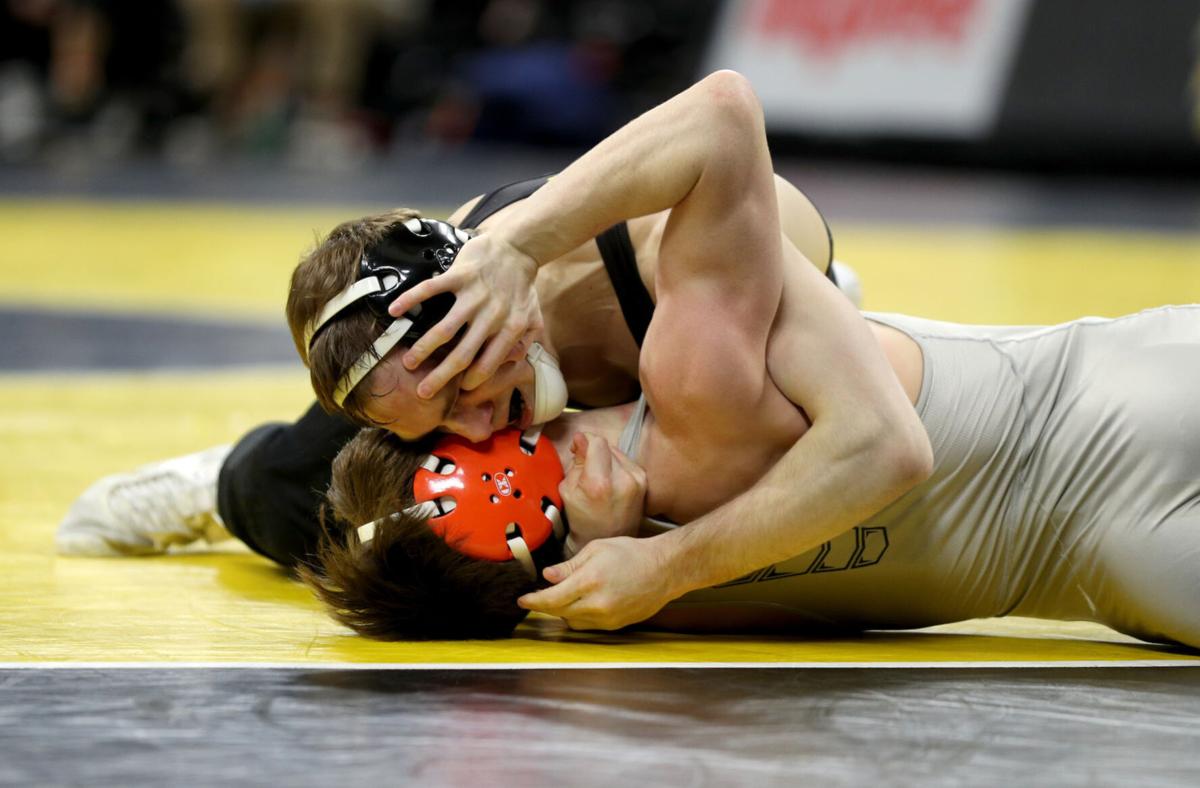 Spencer Lee does not plan to end his Iowa wrestling career at next week's NCAA Championships.
While adding to his collection of two NCAA championships and earning a spot on the United States Olympic team are his immediate priorities, Lee has put some thought into a future that includes extending his career in a Hawkeye singlet.
Iowa's 125-pound standout said during a Thursday morning video conference that he plans to use the extra year of eligibility he has available to him during the 2021-22 season and compete for a fifth season with the Hawkeyes.
"I plan to come back next year, stay another year with my brothers," Lee said.
"I want to be a four-time national champion," Lee said. "Right now, my main thing is about becoming a three-time champ. That's where my focus is."
Lee, who won national titles as a third seed in 2018 and 2019, was the top seed for the 2020 NCAA Championships before that meet was canceled.
He will compete for a third title beginning next Thursday in St. Louis, the top seed at 125 pounds when the three-day NCAA Championships begin at the Enterprise Center.
Lee will face the winner of a match between Iowa State's Kysen Terukina and Virginia's Patrick McCormick in his opening match, looking to build on the dominant start Lee has had during a 7-0 season.
In each of his matches this season, Lee has collected bonus points, winning five by pin and two by technical fall to add to his career record of 70-5 for Iowa.
The NCAA Championships will be the start of a busy month for Lee, who will compete in the United States Olympic Team Trials on April 2-3 in Fort Worth, Texas.
He said Thursday his focus at this point remains on the NCAA opportunity next week as part of a top-ranked Hawkeye team that enters competition with four top seeds and eight wrestlers seeded fifth or better.
"We'll be in shape and ready for whatever is next on the schedule," Lee said. "Right now, that's next week in St. Louis and then we will get ready for the next big thing after that."