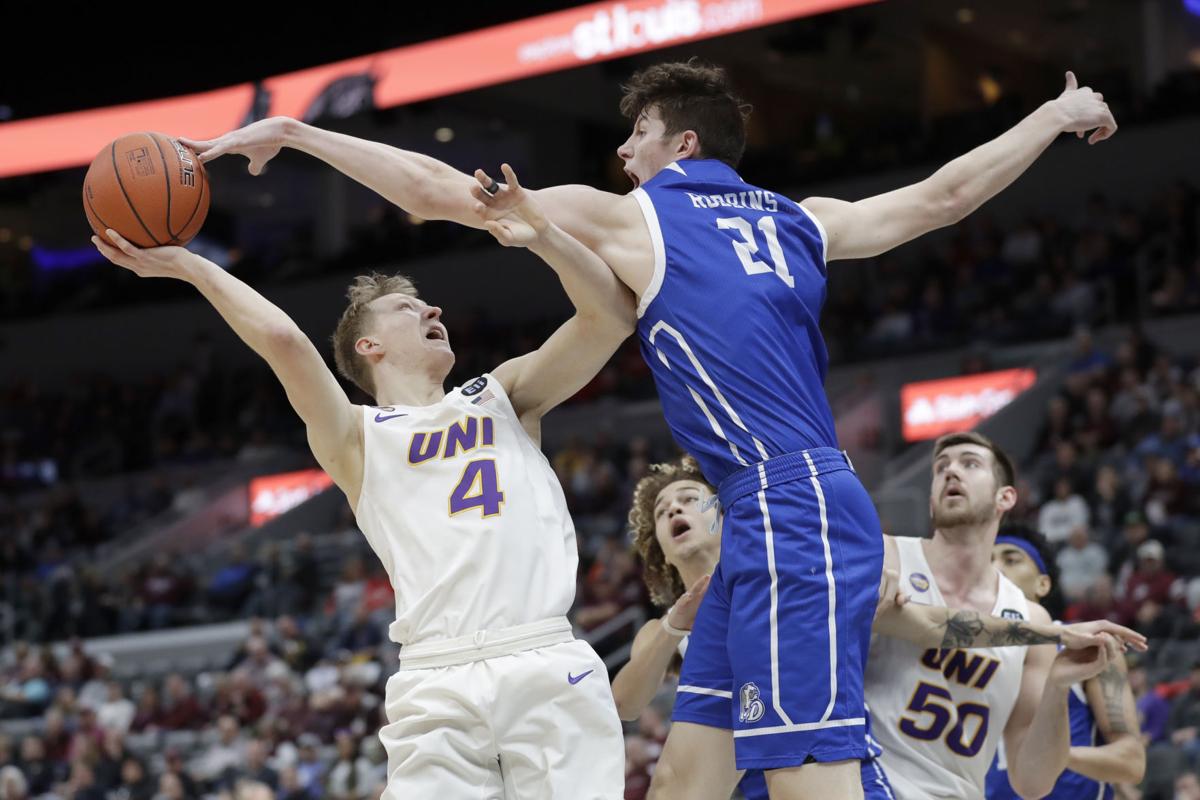 A little more than 24 hours after announcing on social media he was leaving Drake, Liam Robbins already has latched on to a new program.
Robbins, a Davenport Assumption graduate, posted Sunday evening he is continuing his basketball career at Minnesota.
This came after the 7-foot, 235-pound center had multiple conversations with Gophers coach Richard Pitino the past two days.
"After talking with Coach Pitino, last night and extensively today, I feel that the University of Minnesota offers me the best opportunity to play basketball at a high level and be surrounded by family during these unprecedented times," Robbins said in a statement.
"I began this process to find a place that could challenge me to get better and play at a high level."
Robbins, who has two years of eligibility remaining, averaged a team-best 14.1 points, 7.1 rebounds and 2.9 blocked shots per game for a Drake team which won 20 games this past season. He was named to the Missouri Valley Conference's second team along with its all-defensive and most improved teams.
Robbins' uncle, Ed Conroy, was promoted Saturday to associate head coach at Minnesota. Conroy, going into his fifth year on Pitino's staff, specifically works with the team's big men. Conroy's son and Robbins' cousin, Hunt, is returning for his senior season with the Gophers.
"I'm very close with my uncle," Robbins told 247Sports. "It's cool and it's kind of a dream to play for my uncle and coach Pitino. Everyone knows the Pitino name, and it's a respected name and it's really a special situation for me."
And he might not need to wait long to make an impact.
Daniel Oturu, a 6-10 post, announced last month he is entering this year's NBA Draft after averaging 20.1 points and 11.3 rebounds per game for the Gophers this past season.
Be the first to know
Get local news delivered to your inbox!