CHAMPAIGN — When Jayden Epps hit a 3 to give Illinois a first-half lead and force a Wisconsin timeout, Illinois' bench erupted.
Terrence Shannon Jr. threw a fist pump into the air, Dain Dainja let out a scream. The team flocked together in the huddle as the State Farm Center let out some noise.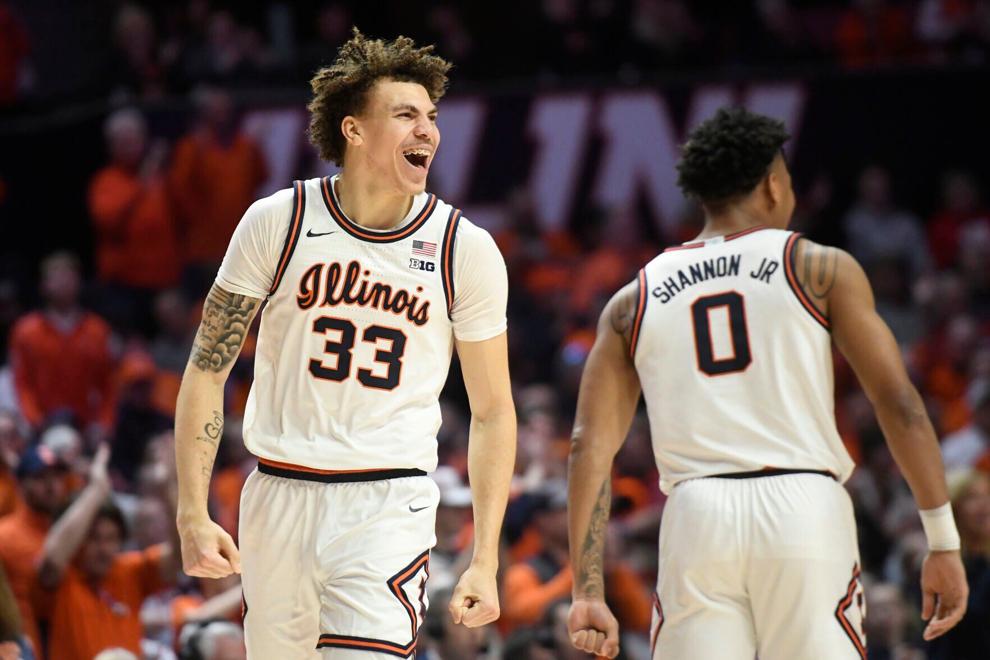 It was a couple seconds of energy and celebration for a team that hasn't had a whole lot to celebrate over the past couple weeks. That 3 by Epps gave Illinois a lead it wouldn't relinquish in a 79-69 win over Wisconsin, with that energy showing excitement and relief for a team that got its first conference win.
"It's just nice to see them play the right way," Illinois head coach Brad Underwood said. "It's nice to see them play free and just having fun and smiling and chest bump and, you know, let's get our swagger back. We're freaking Illinois, we're good. ... It was therapeutic as heck."
It was a result that the team saw coming. Shannon and Dainja both predicted a victory in press conferences after the loss to Northwestern.
"I feel like we're going to win every game," Shannon said. "I know we were 0-3 (in the Big Ten) and we dug ourselves in a hole. I feel like this game was a must-win for us. We practiced hard and stayed together and we got the win."
Now it tries to build on that result and put together some consistency when it plays Nebraska (8 p.m. Big Ten Network).
"It's super important for us," Hawkins said. "I feel like now we can really get on a roll here and watch film, clean up mistakes and from here on out kind of play mistake-free, lock in and that will lead us to success like we've been doing the past two or three years."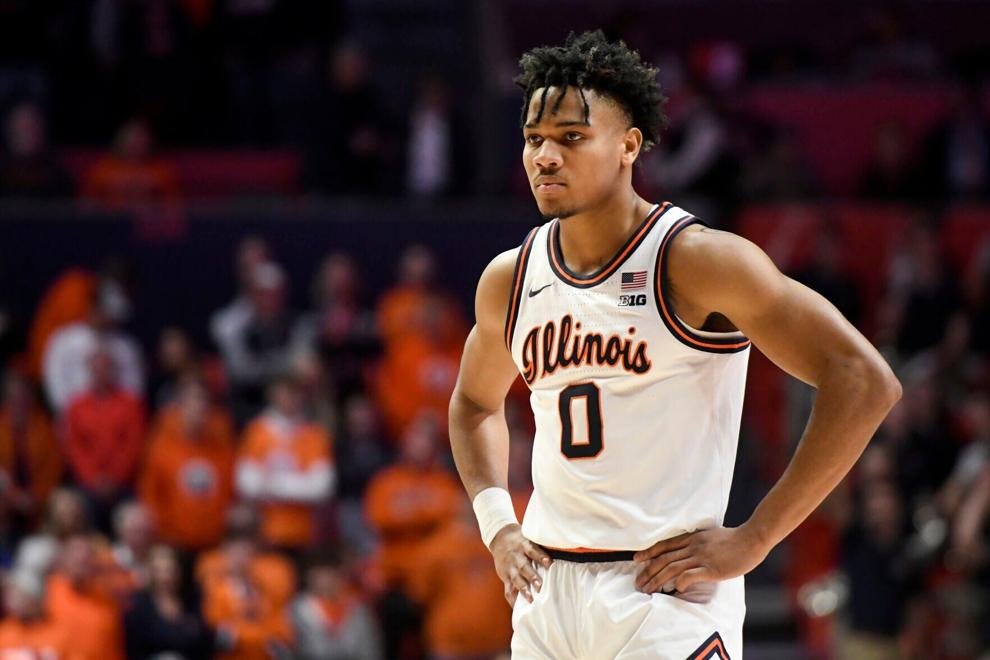 A turbulent past month included Brad Underwood using a fart noise in a press conference and multiple players venting frustration. That wasn't the scene as Underwood clapped at the lectern when asked about his team's passing against the Badgers.
Three players, Jayden Epps, Shannon and Coleman Hawkins, praised the team's togetherness after the game. Sencire Harris said Monday the team's bond has been developing. That was evident when Hawkins took a selfie at the postgame presser with Shannon for his BeReal, a social media app.
From an outside perspective, that might have always seemed to be the case, especially when players previously mentioned internal issues within the team and point guard Skyy Clark stepped away from the team for personal reasons.
Illinois' first response to the past month was its biggest home win of the season. Shannon had a game-high 24 points, Hawkins had 20. Epps played 29 minutes off the bench and had 15 points. Harris was plus-13 in 15 minutes starting in the place of Clark.
"We were wounded," Shannon said. "To everybody, we were all breaking and seeing Skyy leaving and everybody assumed we were broken and falling apart. We really just stayed together."
Illinois has been accustomed to win streaks at the start of the new year, winning its first four games in the 2022 calendar year and nine of its first 11 in 2021.
A similar run, starting against the Cornhuskers on Tuesday, would see that win against the Badgers as a turning point for the season.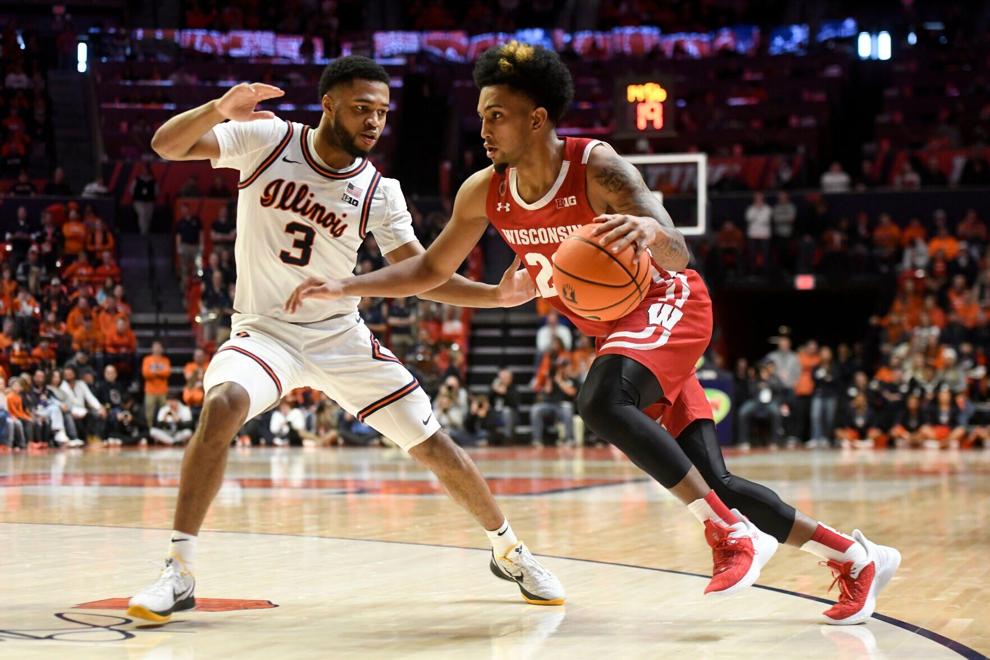 "I think that there's a point in every season where sometimes they just have to figure things out," Underwood said. "We can talk about it a lot but at some point you know, those guys have to go, okay, this wasn't good. This wasn't the way we do it. This isn't how we do it.
"I still say the Northwestern game we played was good enough to win the game, we just didn't play very smart and it's an accountability thing and those guys have stepped up and shown leadership and become accountable to all that so it's really positive."
PHOTOS: Illinois defeats Bethune-Cookman
Bethune-Cookman Illinois Basketball
Bethune-Cookman Illinois Basketball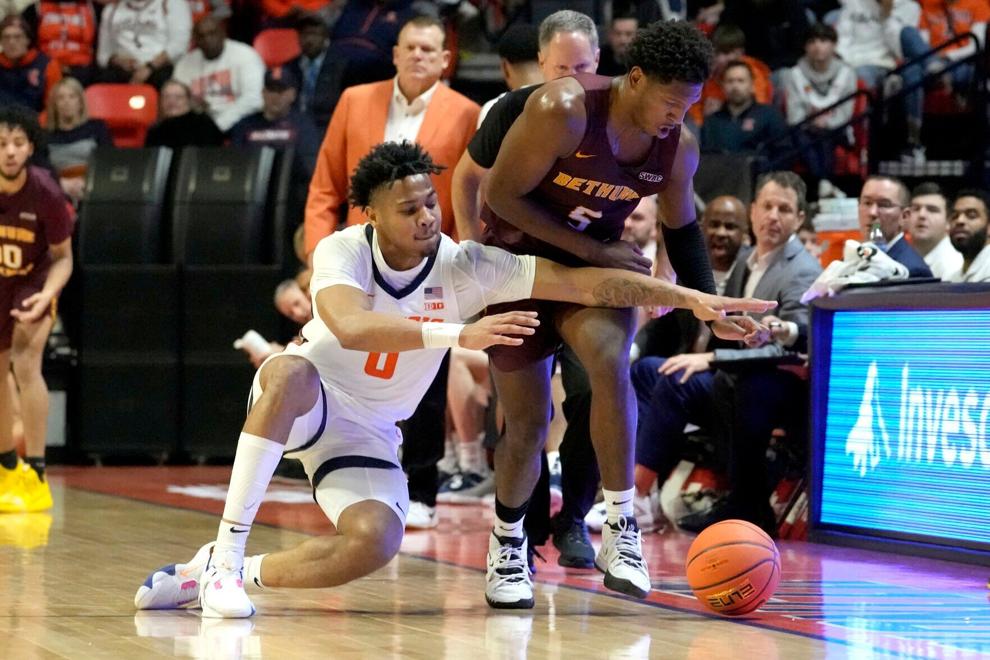 Bethune-Cookman Illinois Basketball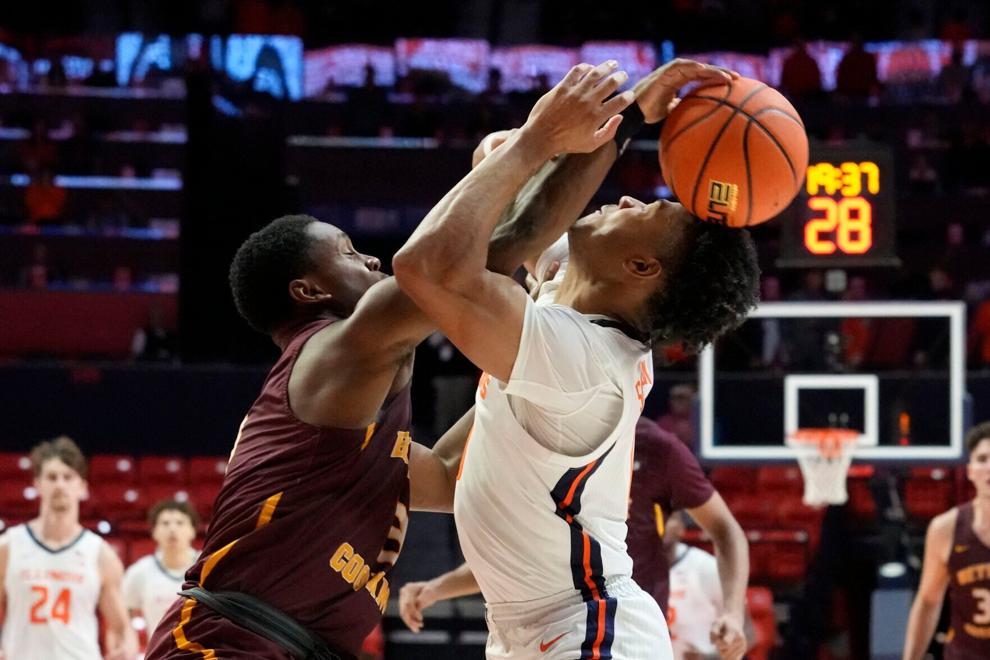 Bethune-Cookman Illinois Basketball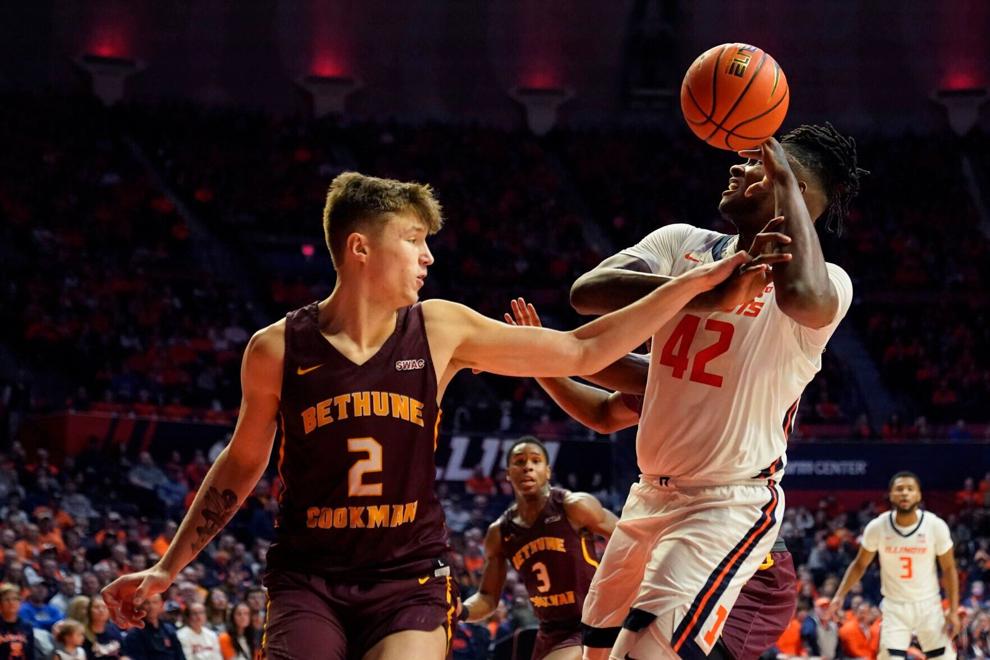 Bethune-Cookman Illinois Basketball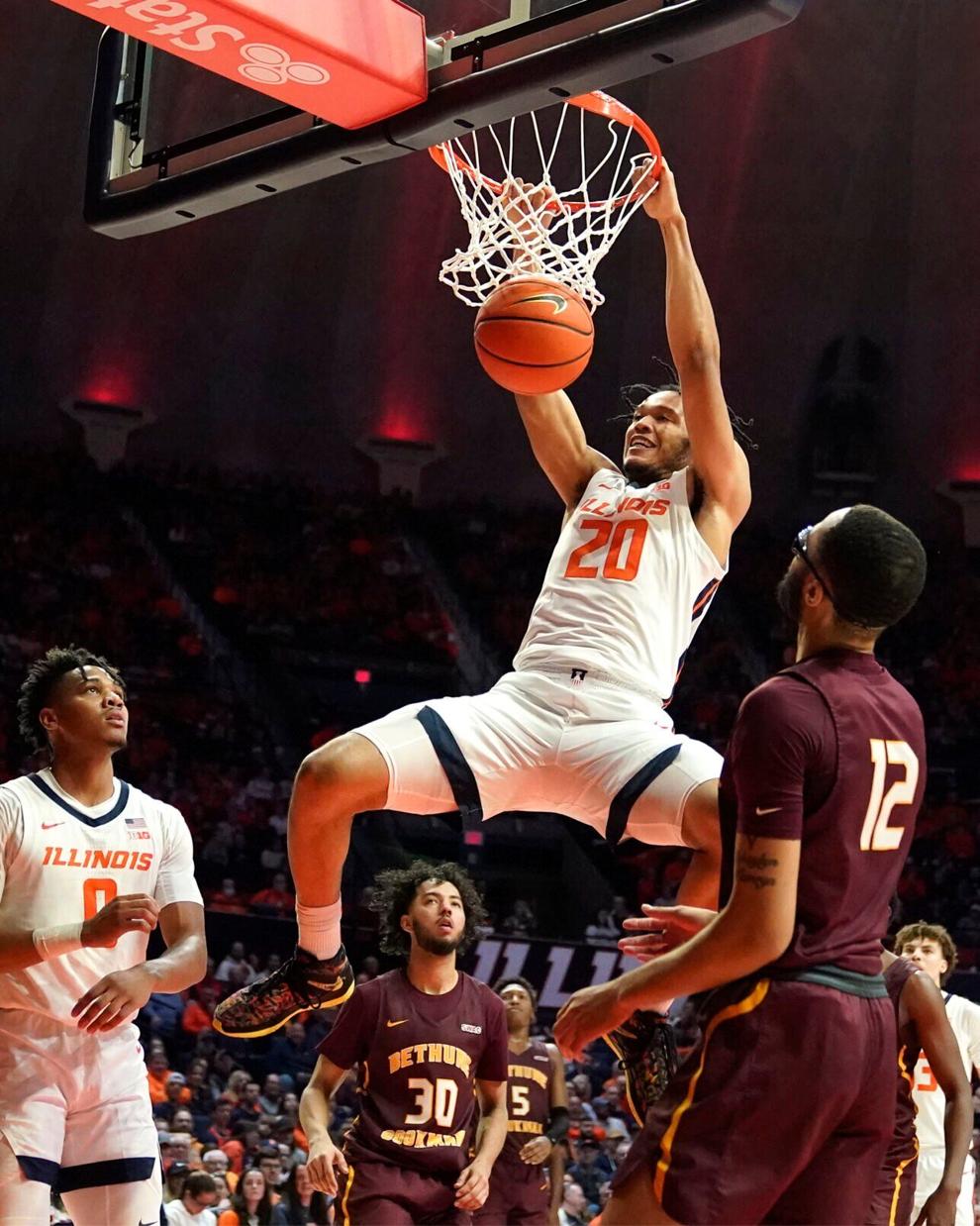 Bethune-Cookman Illinois Basketball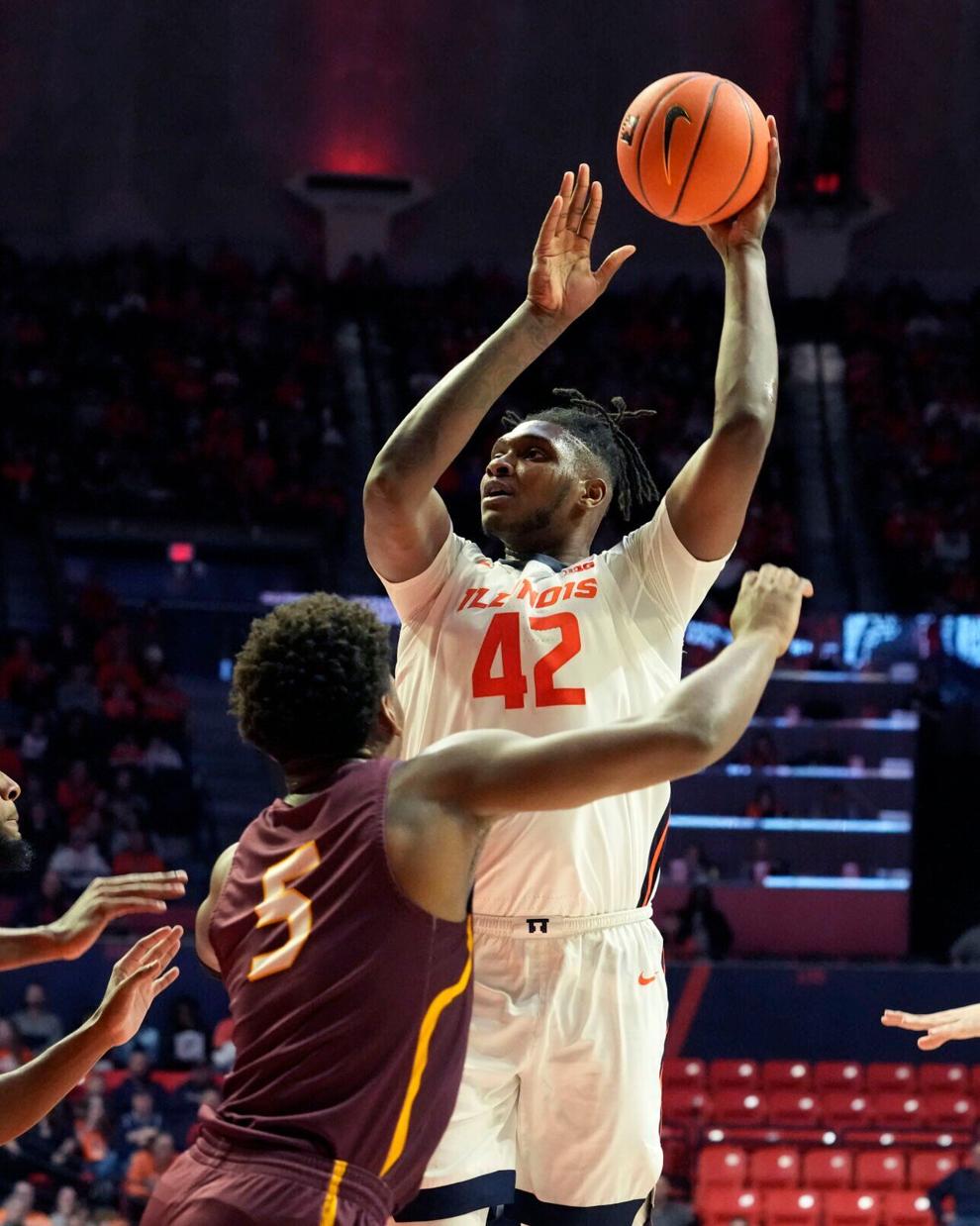 Bethune-Cookman Illinois Basketball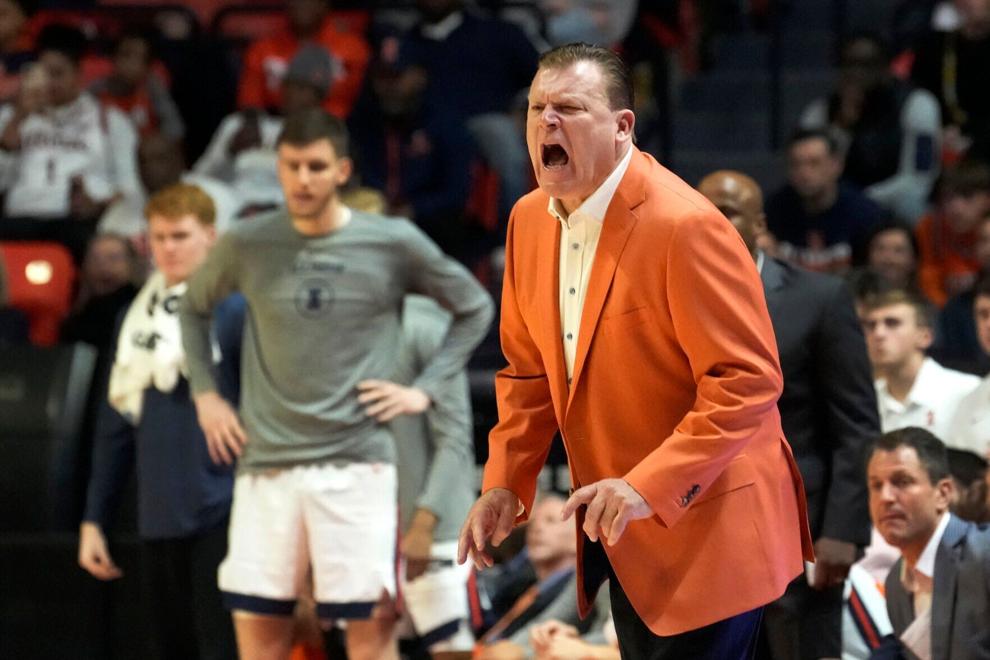 Bethune-Cookman Illinois Basketball
Bethune-Cookman Illinois Basketball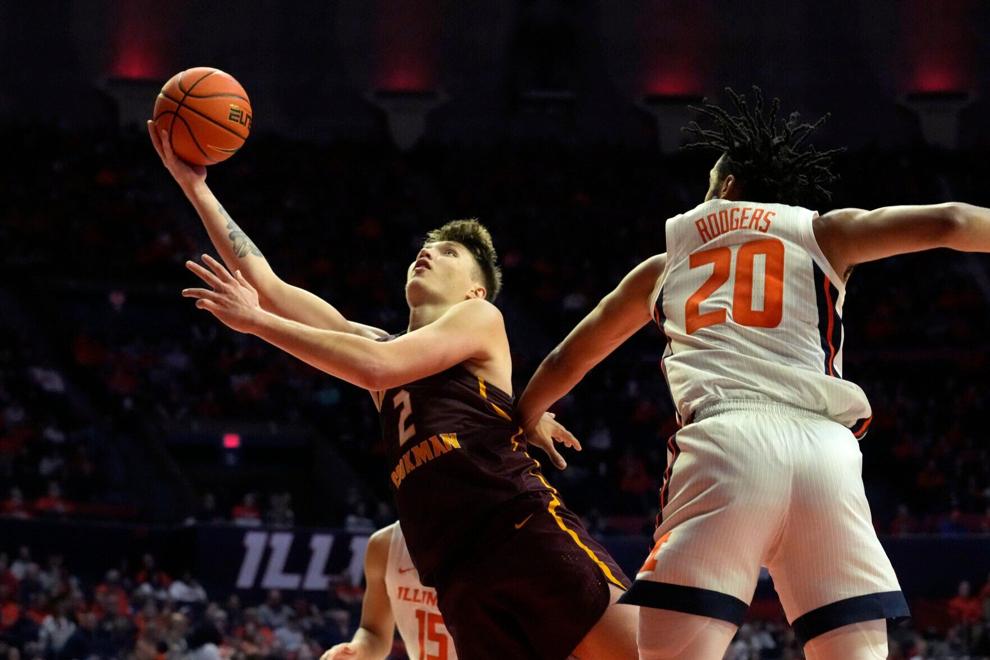 Bethune-Cookman Illinois Basketball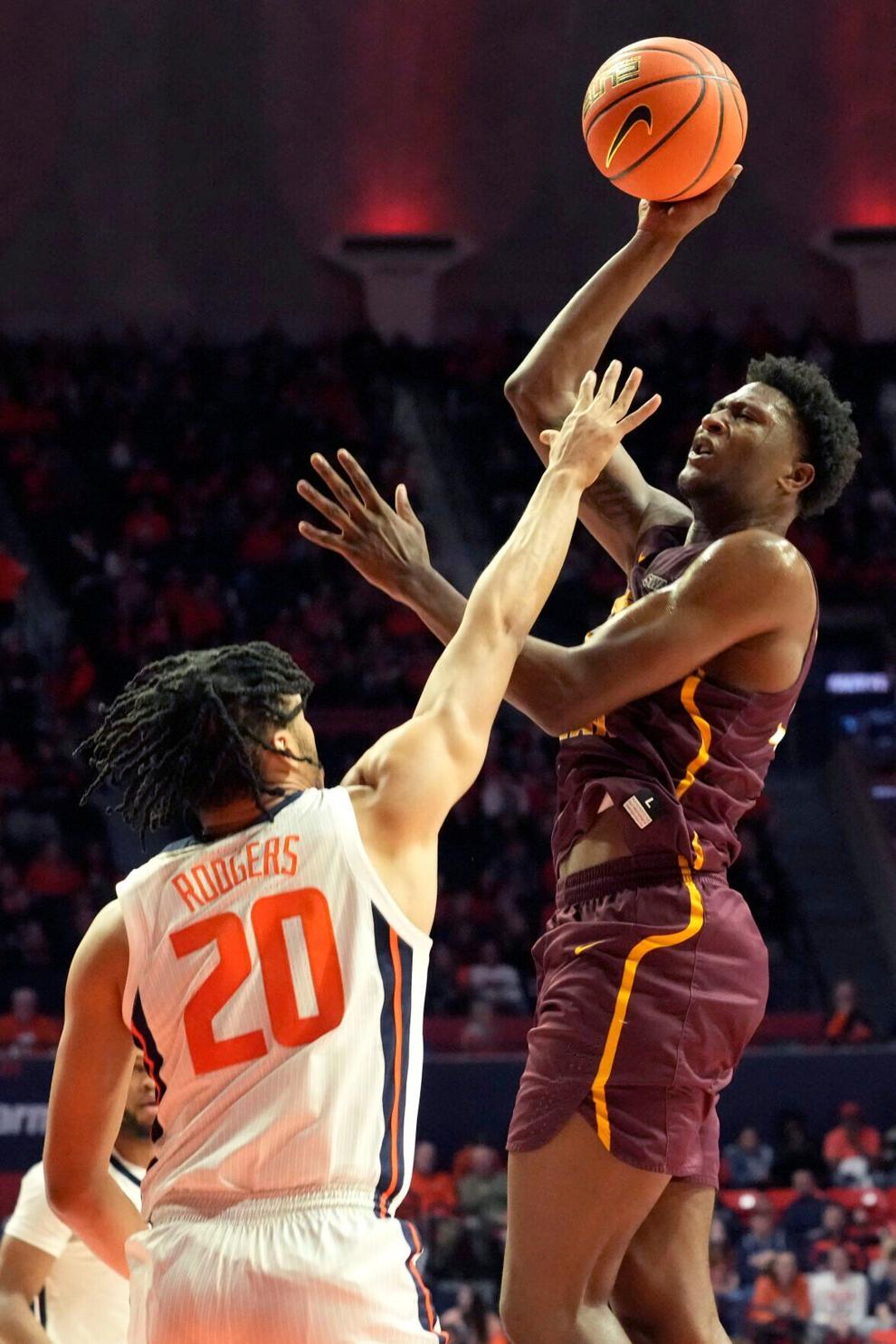 Bethune-Cookman Illinois Basketball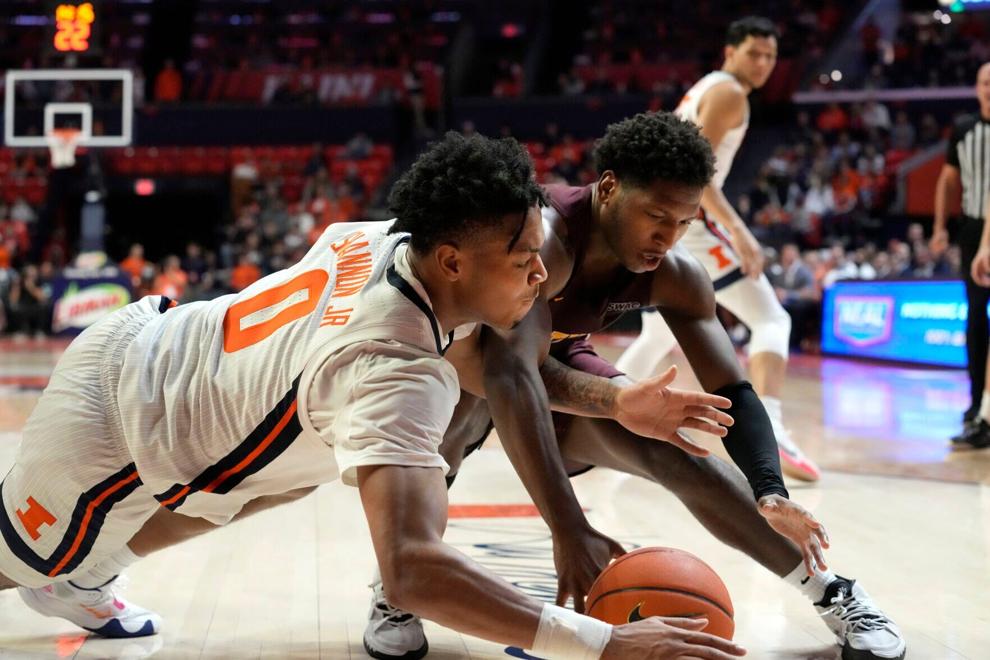 Bethune-Cookman Illinois Basketball