Former Geneseo prep standout Will Daniels didn't have a problem setting his collegiate track expectations extremely high.
He just kept working harder to meet those lofty goals.
All that hard work paid off as Daniels won his third NCAA Division III National championship two weekends ago and etched his name in esteemed company in the process. The junior won the men's decathlon championship and eclipsed the 7,400-point barrier in the process.
"It was a lot of fun … It was a fun group to compete with," said Daniels.
His 7,427 points was the second-best score in NCAA Division III history, trailing only Kip Janvrin's 1987 total of 7,528. Janvrin, an Iowa native, represented the United States at the 2000 Sydney Olympics.
While his recent run doesn't have Daniels thinking Olympics or a go at a professional track career, it does have him changing his goals once again — and that does not include seeking repeats of his Division III indoor heptathlon or outdoor decathlon crowns.
"I have one year of eligibility left and I'll be using it at grad school," said Daniels, a Google Cloud Division III Academic All-District 8 selection who graduated from Central in three years. "I'll be going to the University of Iowa for my Masters program in clinical exercise physiology."
And that will have him putting his considerable skills up against the best in the country for one school year before he says he will "let go" of his track endeavors.
"It's always nice when you win at one level to have more challenges ahead," said Daniels, who is in Geneseo for the summer training and preparing for grad school. "This will definitely keep me motivated being the underdog and not the favorite anymore. I'm excited for the new experience for one year."
He was also pretty excited about grabbing another Division III crown as he repeated his decathlon title. When you are setting PRs in six of the 10 events, the grueling two-day test can be fun.
"Almost all 10 events went really well," said Daniels. "I'd say eight of them I was really happy with. The high jump and javelin were a little bit below what I was hoping for. It's hard to go 10-for-10 and I was really happy with how the meet turned out."
Daniels set PRs in the 100 (10.74 seconds, 919 points), long jump (22-7¾, 790 points), shot put (42-8¼, 668), 400 (50.51, 791 points), discus (130-4, 659 points) and 1500 (4:48.62, 627 points).
He won the 100 and high jump (6-7½, 822 points), finished second in the discus and shot put, and placed third in the 400 and long jump. He placed fourth in both the pole vault (14-5¼, 731 points) and 110 high hurdles (15.24, 821), sixth in the javelin (166-4, 599 points) and was 12th in the 1500 (4:48.62, 627 points).
"I was proud, looking back," said Daniels of his Nationals effort. "I really surprised myself; I didn't expect to score that many points. That was cool, too"
The soon-to-be 22-year-old felt it was also quite an accomplishment to push Janvrin's DIII record.
"It means a lot to be second to Kip," said Daniels, who leaves Central with the national heptathlon points record. " It's cool to be mentioned with Kip Janvrin."
And he will soon find out how he stacks up against the best Division I track & field athletes.
Will Daniels, track podium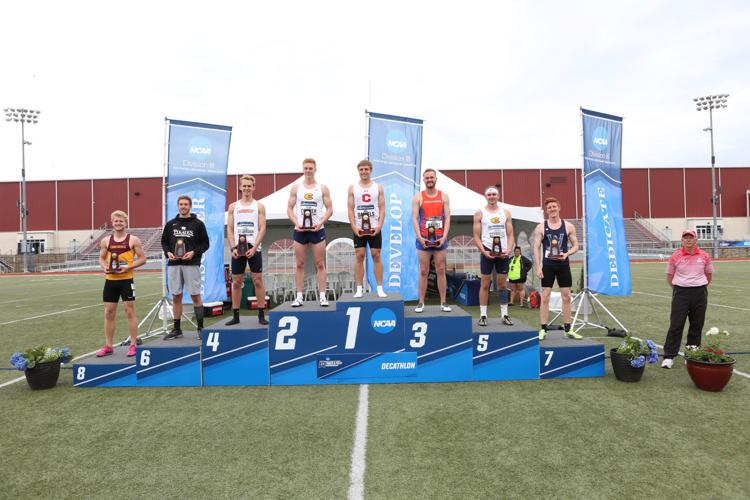 Central College Track and Field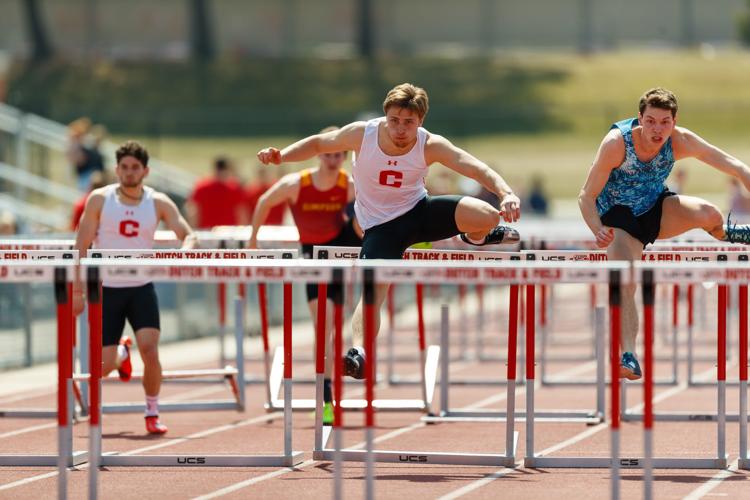 will daniels podium shot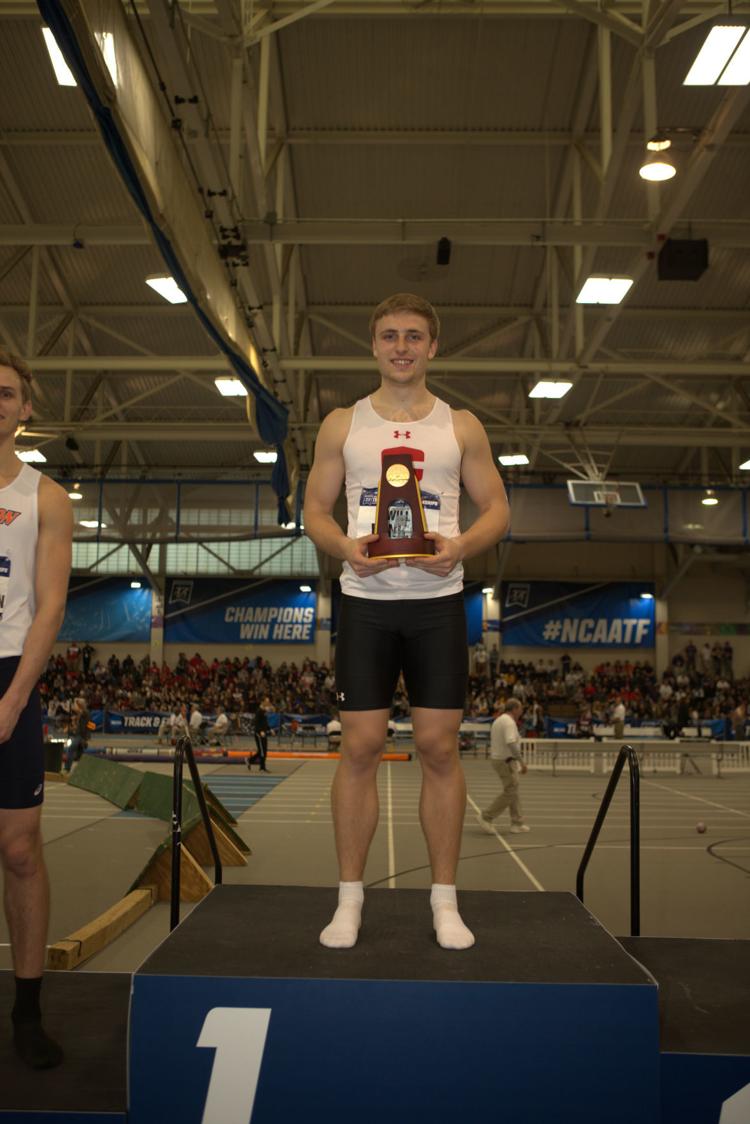 daniels 2
Geneseo remains in 2A trophy hunt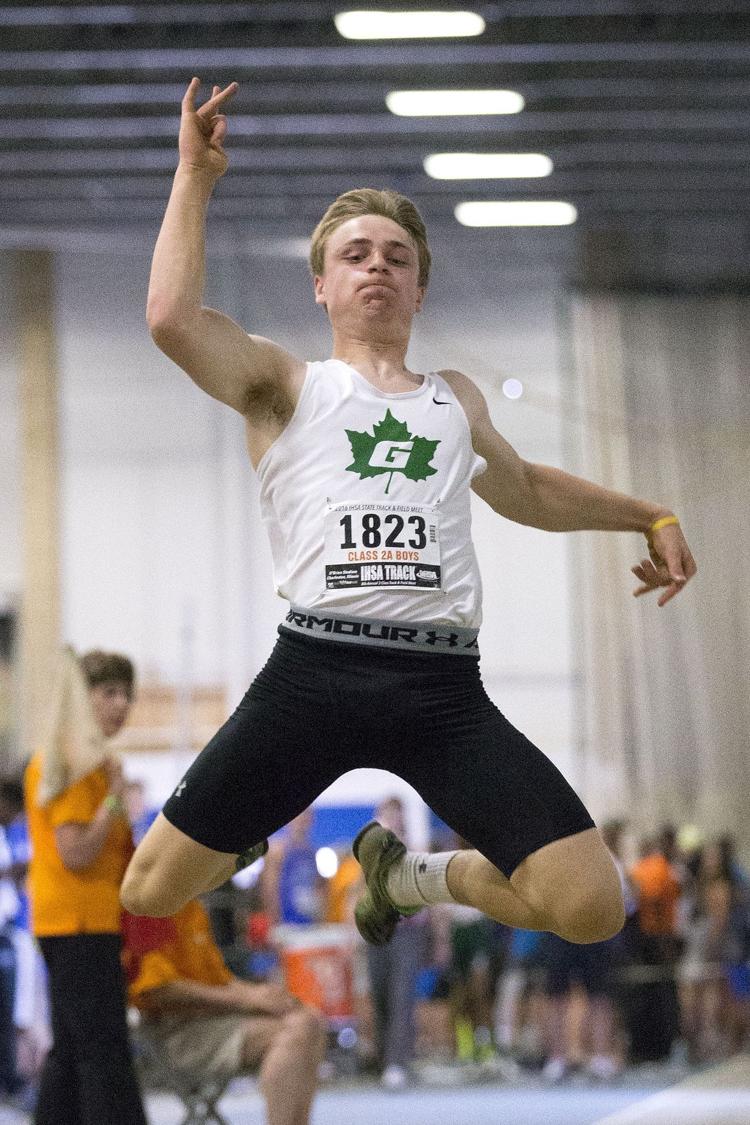 McCormick Invite records fall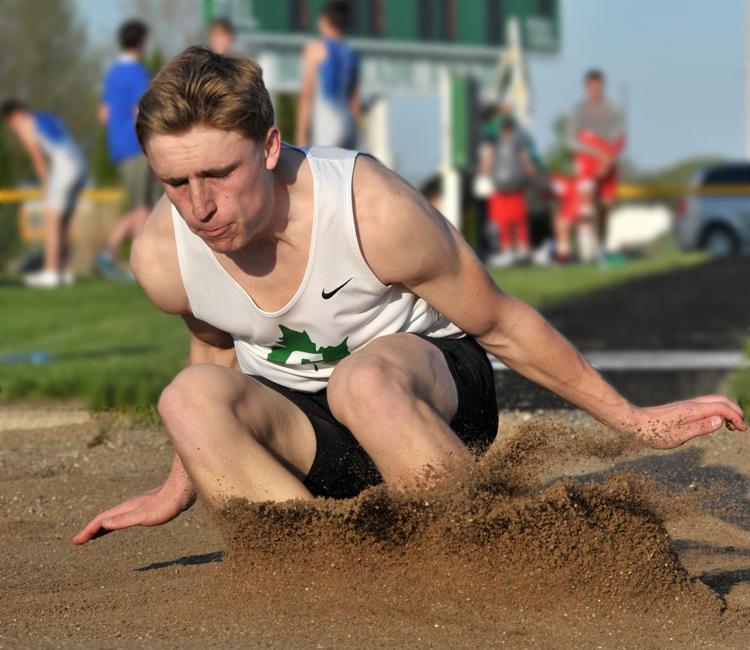 Geneseo soars to new heights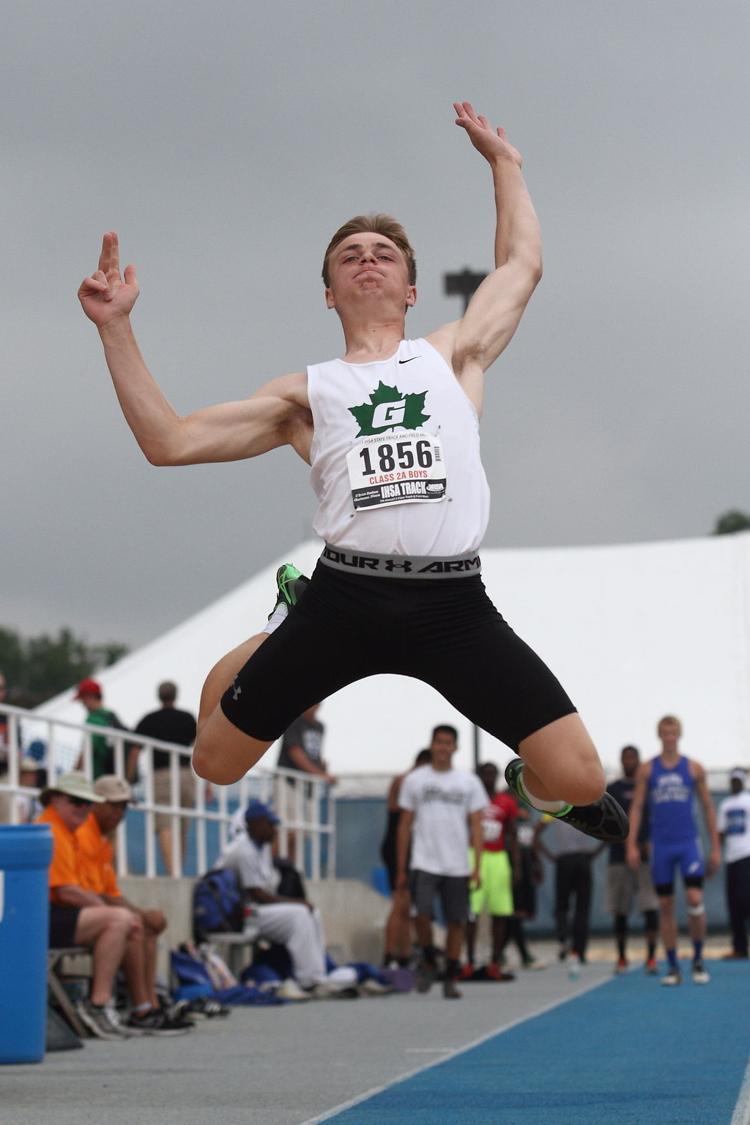 Geneseo standout Daniels cannot stop jumping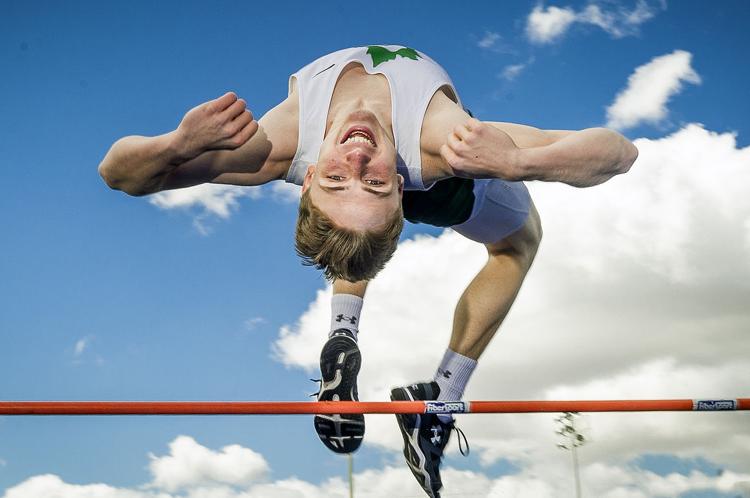 Windy City powerhouse blows past Leafs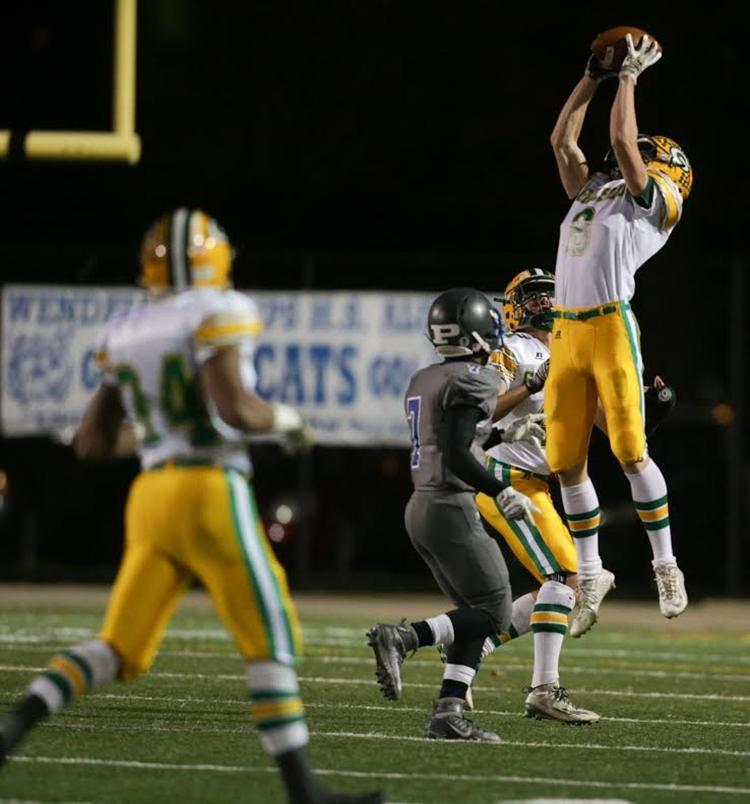 State success is what drives Geneseo's Daniels this season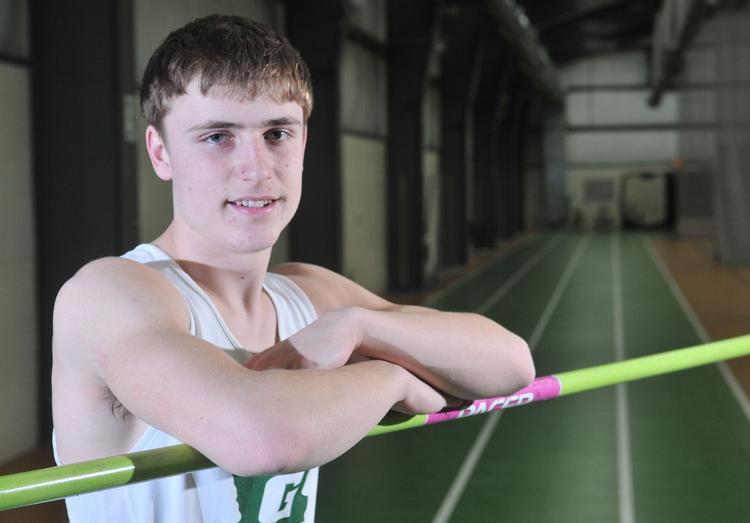 Geneseo falls to Peoria Manual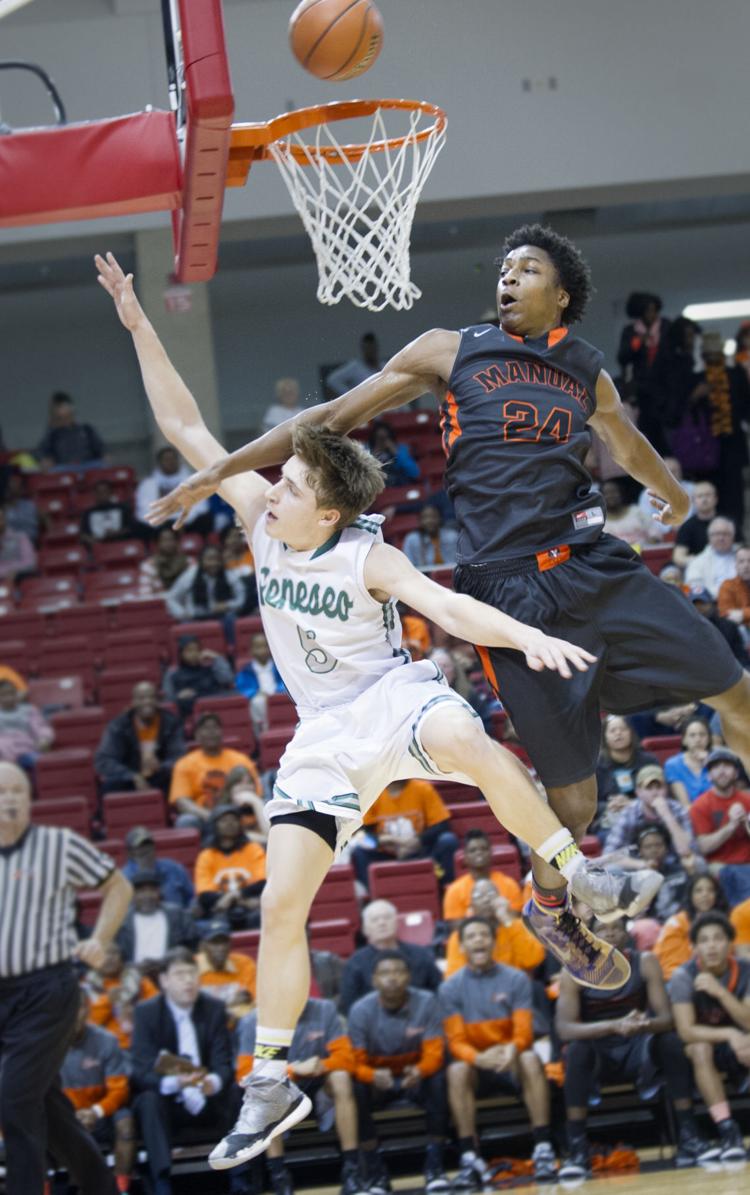 Geneseo falls to Peoria Manual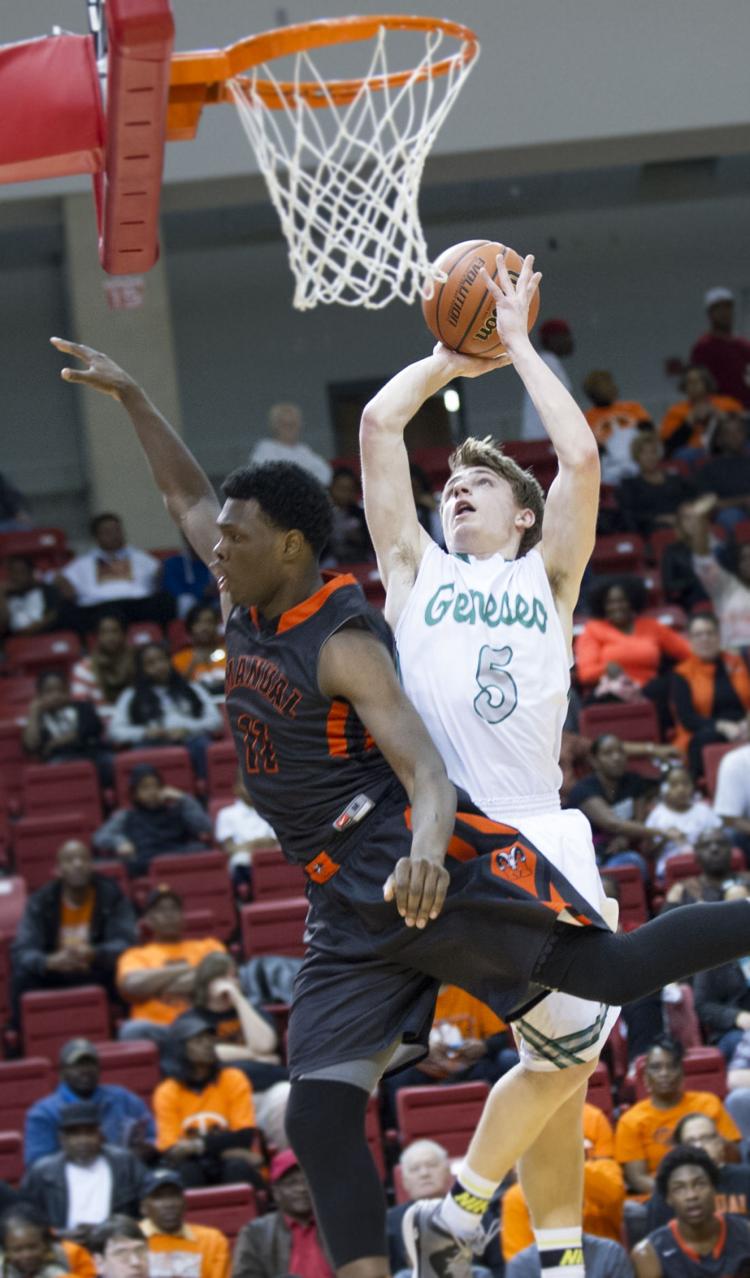 Geneseo teaches valuable lesson: Never doubt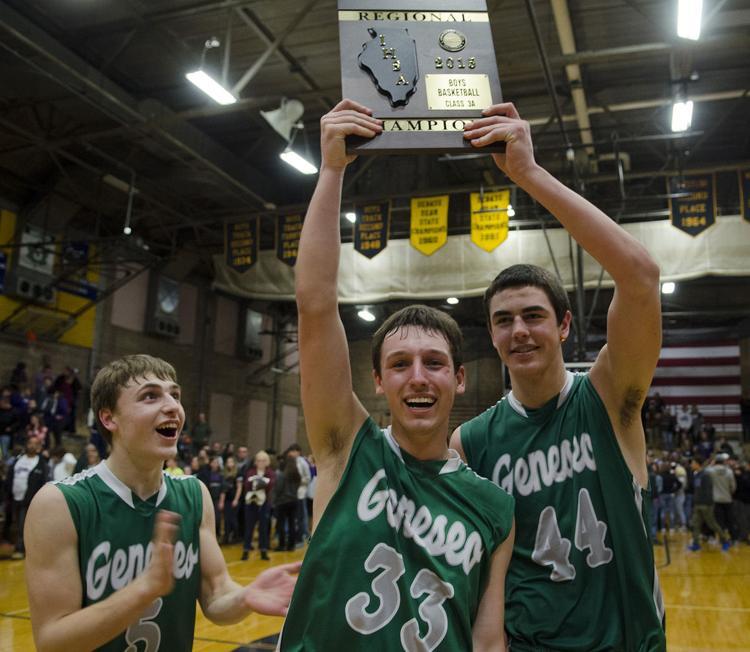 Daniels quietly improving for Geneseo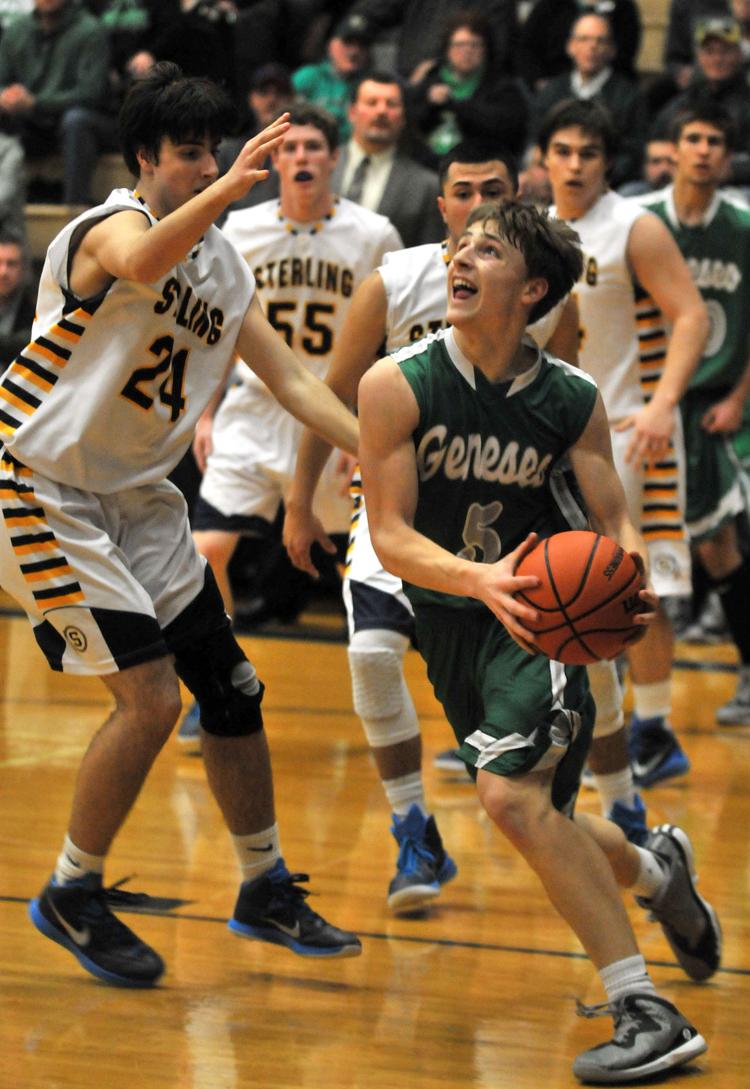 Plenty to remember after forgetful loss