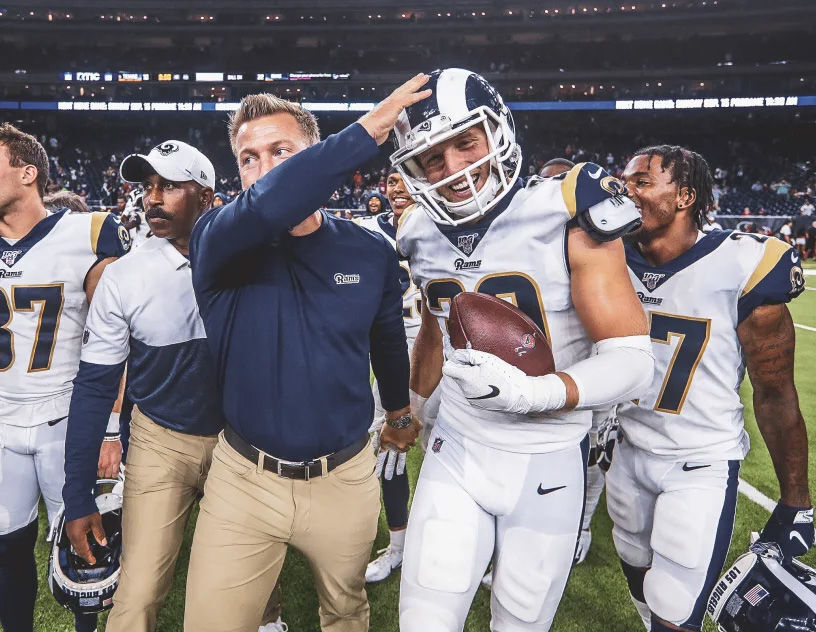 In making a move from safety to linebacker, Jake Gervase senses an opportunity.
The former Iowa defensive back from Davenport Assumption is beginning his third season with the Los Angeles Rams. When preseason camp begins July 27, Gervase will be working to build on a transition that began earlier this year.
"I felt comfortable with it during OTAs as we worked in 7-on-7s and in individual drills," Gervase said. "I feel like it should be a good opportunity for me to develop another way to help the team."
Gervase has spent time on both the Rams active roster and on the organization's practice squad since signing with Los Angeles as an undrafted free agent in May of 2019.
In the two seasons since, he has contributed on special teams and through his work at safety.
The move he made during organized team activities earlier this year is an offshoot of that, an opportunity to increase his role within the team and, if all goes well during the preseason, a chance to strengthen his spot on the active roster.
"The OTAs went well. I was able to get some good work in on the field and meet with the coaches. We talked about making the transition to linebacker and we'll see how that goes once I get to camp," Gervase said.
The OTAs took place before Gervase returned to the Quad-Cities last month to host the Rally for Reid Football Camp, a one-day camp honoring the life of Reid Gleeson, a young friend of Gervase who died last fall at the age of 5 following a courageous battle with cancer.
Gervase was joined by a number of former Hawkeye teammates at the event, which so far has raised $65,000 for the Rally for Reid Foundation.
The foundation provides financial and emotional support to children and families impacted by childhood cancer and helps fund research.
Listed at 6-foot-1, 212 pounds, Gervase is working to gain some weight and continue to build strength as he prepares for preseason camp and his opportunity at linebacker.
It was a move coaches first proposed to Gervase shortly after he signed with the Rams, and when it came up again, he found himself willing and ready to transition to a different opportunity.
Now, it's something he wants to make work.
"Three years in, I'm working to carve out a role for myself on the team and this may be that role," Gervase said. "I'm comfortable with it."
In some respects, it's not all that different than where he found himself playing at times during his career at Iowa.
"I played in the box a lot as a safety at Iowa, going inside to make tackles, so a lot of it is not entirely new," Gervase said.
As he transitions, the return of a preseason schedule for NFL teams is welcomed by Gervase.
"Fall camp is going to be important and getting a chance to play preseason games is going to be huge, especially for the guys who are fighting for roster spots," Gervase said. "I'm looking forward to getting as many reps as I can, and I'll be doing what I can to make the most of any opportunities I get."
That is also familiar territory for Gervase, who arrived at Iowa as a walk-on and saw his role with the Hawkeyes grow on and off the field over time.
As a senior, he led Iowa in tackles, earned honorable mention All-Big Ten recognition and was selected as a permanent team captain.
"I've always had to work for my opportunity and that's no different now," Gervase said. "I'll go into camp ready to fight for a spot on the roster."