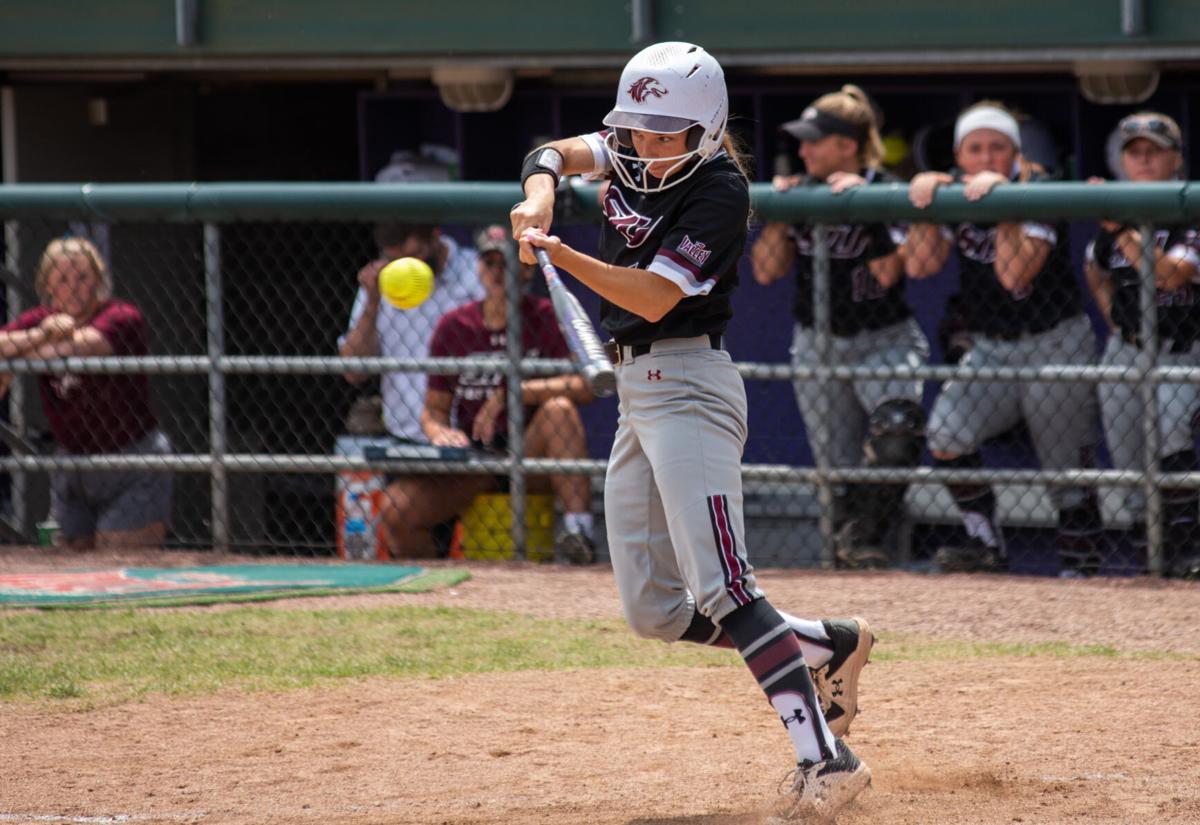 Throughout her softball career at Southern Illinois University, every season has been a story of its own for Maris Boelens.
After helping the fourth-seeded Salukis eliminate the top two seeds on the way to winning the Missouri Valley Conference tourney title last weekend, the Rock Island Alleman graduate from Aledo is anxious to see how the final chapters to the current season will play out.
"We're back to having that winning feeling in every aspect of the game, just playing pressure-free, having fun together and that doesn't change now,'' Boelens said.
Earning the Missouri Valley's automatic berth in the NCAA tourney field, the Salukis open postseason play at Arizona State on Thursday night, part of a field for the double-elimination regional that includes Virginia Tech and BYU.
That is the next challenge in what has been an interesting year for Southern Illinois.
Building a 37-14 record, the Salukis won their first 16 games, an early string of success that included a victory over 22nd-ranked Mississippi State.
Southern Illinois then experienced some ups and downs during Missouri Valley play, dropping its final three regular-season games in a series against the second-seeded Northern Iowa team the Salukis beat 2-0 in last Saturday's conference tourney title game.
"I think that experience, losing those three games, it may have helped us go out and fight the way we did last weekend,'' Boelens said. "We knew there weren't any guarantees. We had to give it everything we had.''
That is the same mindset Boelens has attempted to carry onto the field with every game this season.
"I wanted this year to be everything it could be,'' Boelens said.
After getting off to what she labeled a "slow start'' as a freshman, Boelens dealt with injuries as a sophomore and then saw her junior season cut short by the COVID-19 pandemic.
"All of that motivated me, made me want to make sure that this season was special,'' Boelens said. "I've had a great experience here, a great four years that I wouldn't trade for anything.''
She was selected as a team captain last fall, providing Boelens with additional motivation.
"It wasn't something that put more pressure on me, but it was more about me wanting to make certain that I was showing the younger players what SIU softball and what the culture of SIU softball is all about,'' Boelens said.
That translated to the best season Boelens has had during her career.
She earned All-Missouri Valley Conference recognition for the first time, named to the second team as an outfielder after finishing the regular season with a .314 batting average that grew to a team-leading .333 mark against conference competition.
Boelens shared the team lead with 14 multi-hit games and finished 11th in the Missouri Valley with 43 hits, collecting three doubles, one triple and driving home 12 runs.
Uncertain whether she will use the extra season of eligibility she has available to her because of the COVID-impacted seasons, Boelens has chosen to focus her energies on this season.
"I've never been a player who gets wrapped up in her own statistics,'' Boelens said. "My main objective has been to be as good as I can be, help the team in any way I can.''
That work has helped Southern Illinois, with 11 wins over opponents with a top-100 RPI, reach NCAA regional play for the third time in five years.
"Going back to last summer, this is what we've been working toward,'' Boelens said. "It was an incredible experience the last time (two years ago) and it will be again, just to be part of it. It's what you dream about growing up.''
And the mindset remains unchanged for the Salukis.
"We stuck to our plan last week, didn't get ahead of ourselves and good things happened,'' Boelens said. "This time of year, the teams that just play the game, make the fewest mistakes, they put themselves in a good spot. We need to keep that going.''