ANN ARBOR, Mich. — Geno Stone left Michigan Stadium on Saturday frustrated.
As much as anything, the Iowa strong safety was frustrated that he couldn't have done more to help the Hawkeyes get past 19th-ranked Michigan in a 10-3 Big Ten battle.
"We didn't win. We can't be satisfied with that," Stone said after the 14th-ranked Hawkeyes fell for the first time in five games this season.
"The whole game, the defensive effort was there. Both sides. They were aggressive. We were aggressive. The score, it shows that everybody came to play defense."
The 10 points Iowa allowed were the fewest the Hawkeyes had surrendered in a loss since dropping a 9-6 game to Iowa State in 2012.
Iowa limited the Wolverines to a season-low 267 yards, an effort quarterback Shea Patterson spread around evenly.
Michigan ran for 120 yards on 33 carries and collected 147 yards on Patterson's 14-of-26 effort through the air.
Stone recorded the only turnover Iowa was able to create, picking off a pass at the Iowa 39-yard line with 5 minutes, 13 seconds remaining in the opening quarter.
By then, the Hawkeyes needed something to stop a Michigan team which had already opened a 10-0 lead.
"We felt coming in that we might have a chance to turn them over," Stone said. "I was able to get in front of the pass and put myself in a position to make a play."
Stone broke up another pass, one of three recorded by Iowa as part of a defensive effort which included four tackles for a loss, two sacks and three quarterback hurries.
"You hold a team to 10 points, you're doing some good things on defense," Stone said, quickly adding, "but we didn't do enough. This was a day when we needed to do more."
Michigan's defense created that situation, counting eight sacks among its 13 tackles for a loss, intercepting three passes and recovering one fumble.
"Both teams went after each other extremely hard," Iowa coach Kirk Ferentz said. "The defenses set the tone."
Iowa defensive end A.J. Epenesa said Stone set that tone for the Hawkeyes.
"He brings it every single day," Epenesa said. "He is always ready to go, always ready to do something good for us. We knew this was going to be a tough game for us, a hard-hitting game, and he was ready from the start to give us a chance."
Iowa Michigan Football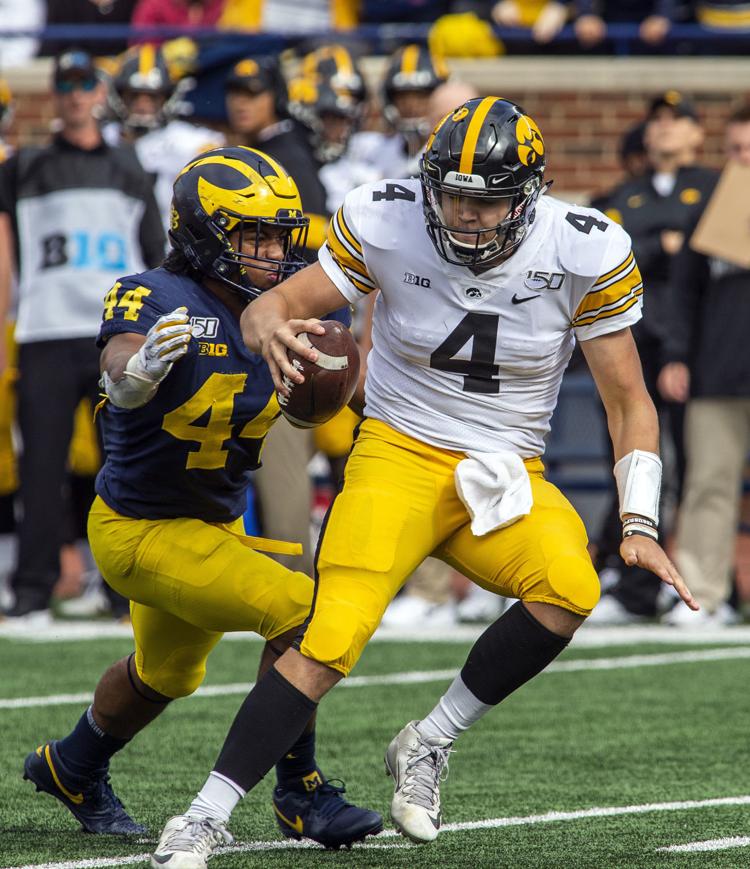 Iowa Michigan Football
Iowa Michigan Football
Iowa Michigan Football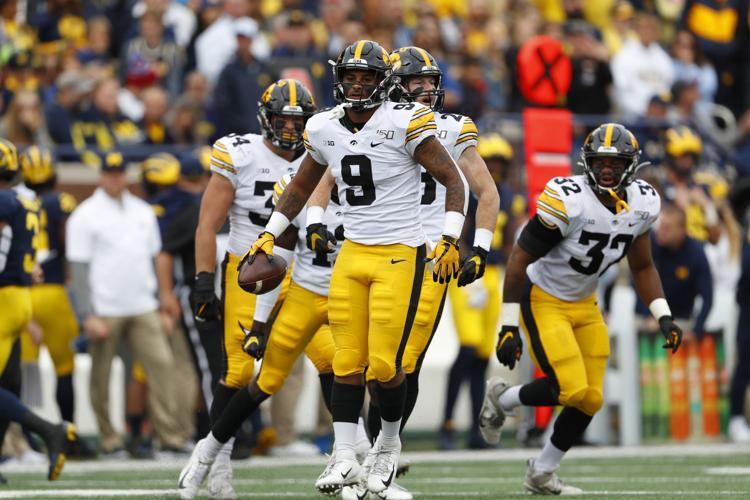 Iowa Michigan Football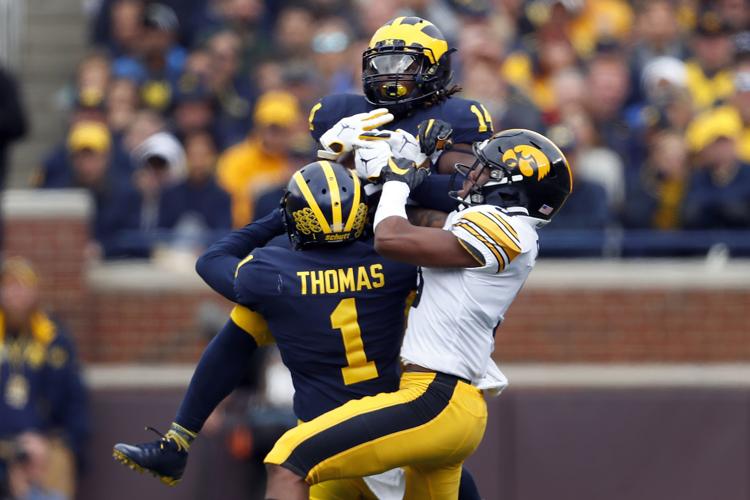 Iowa Michigan Football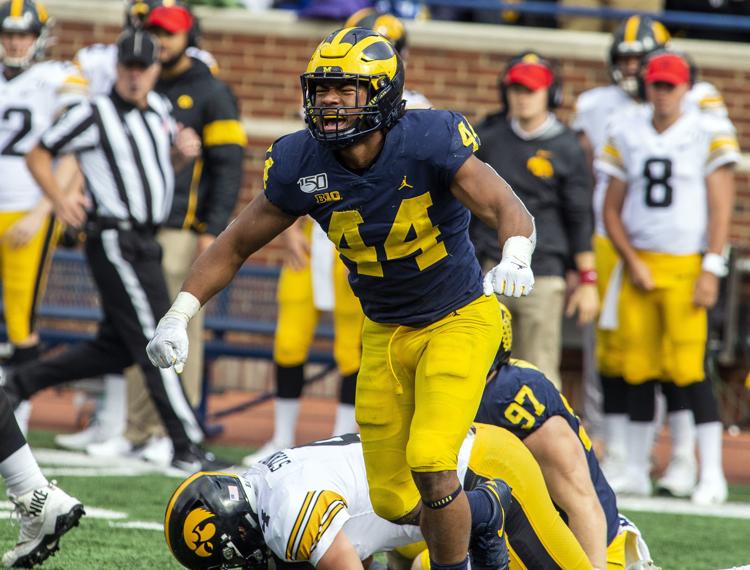 APTOPIX Iowa Michigan Football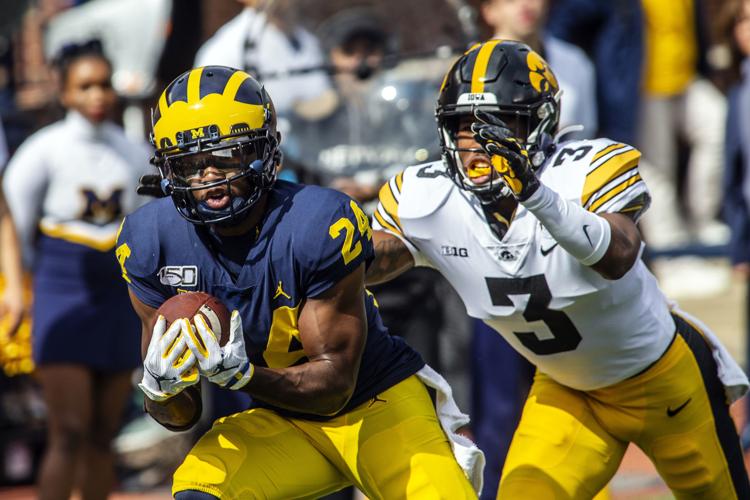 Iowa Michigan Football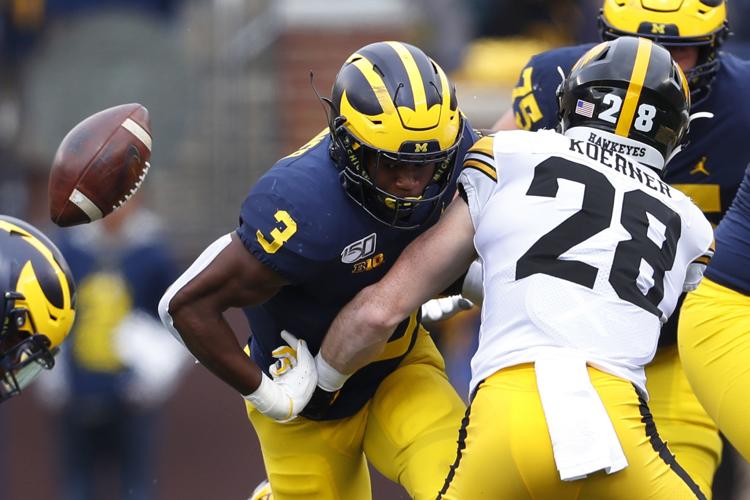 Iowa Michigan Football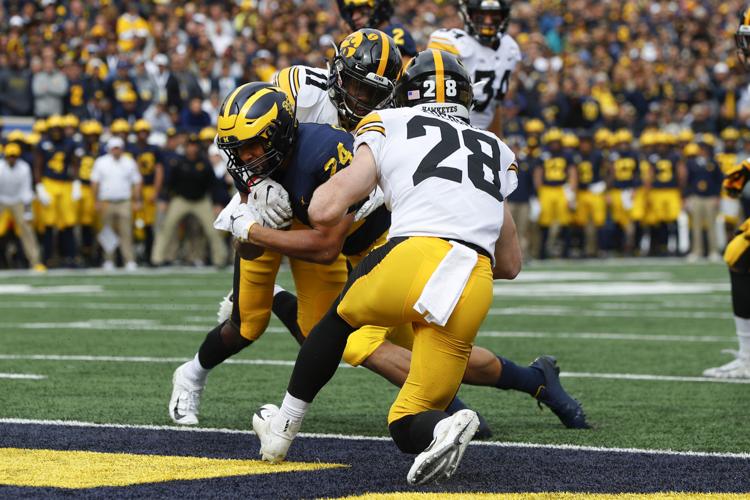 Iowa Michigan Football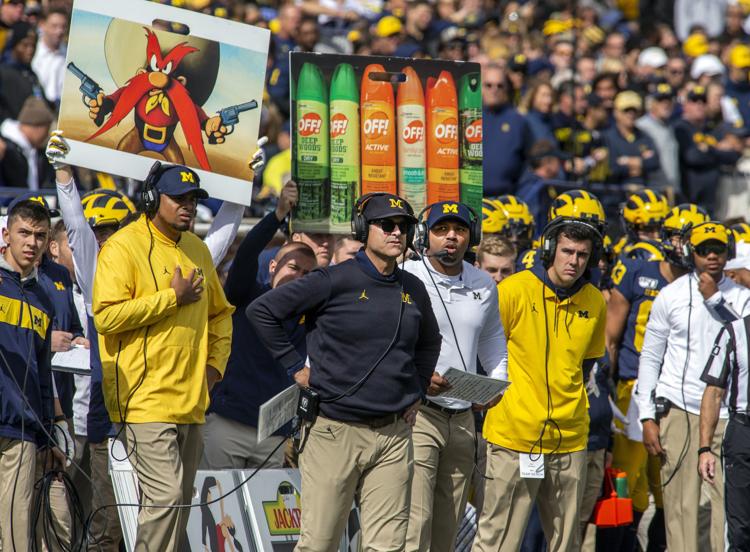 Iowa Michigan Football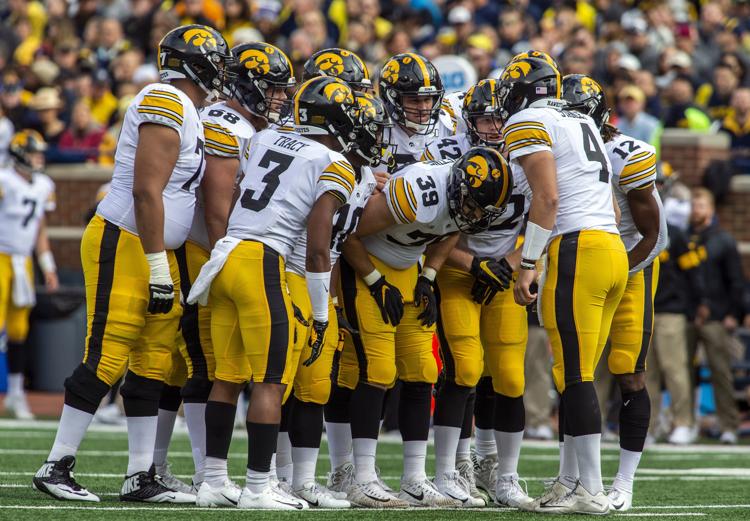 Iowa Michigan Football
Iowa Michigan Football
Iowa Michigan Football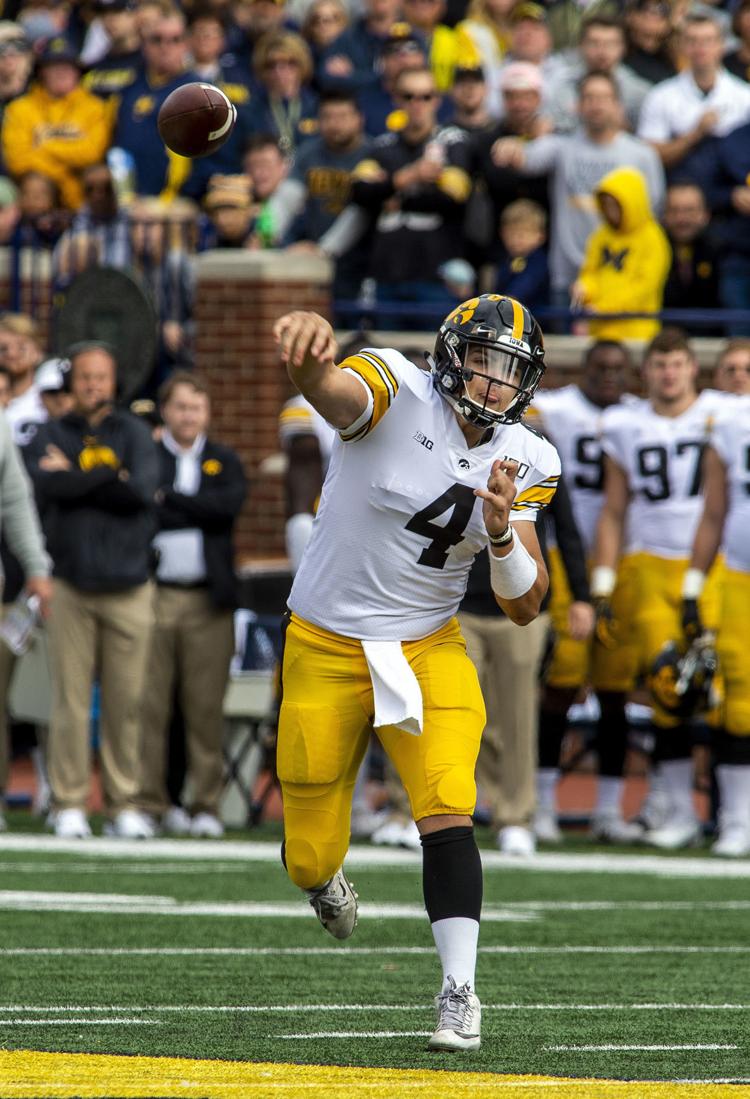 Iowa Michigan Football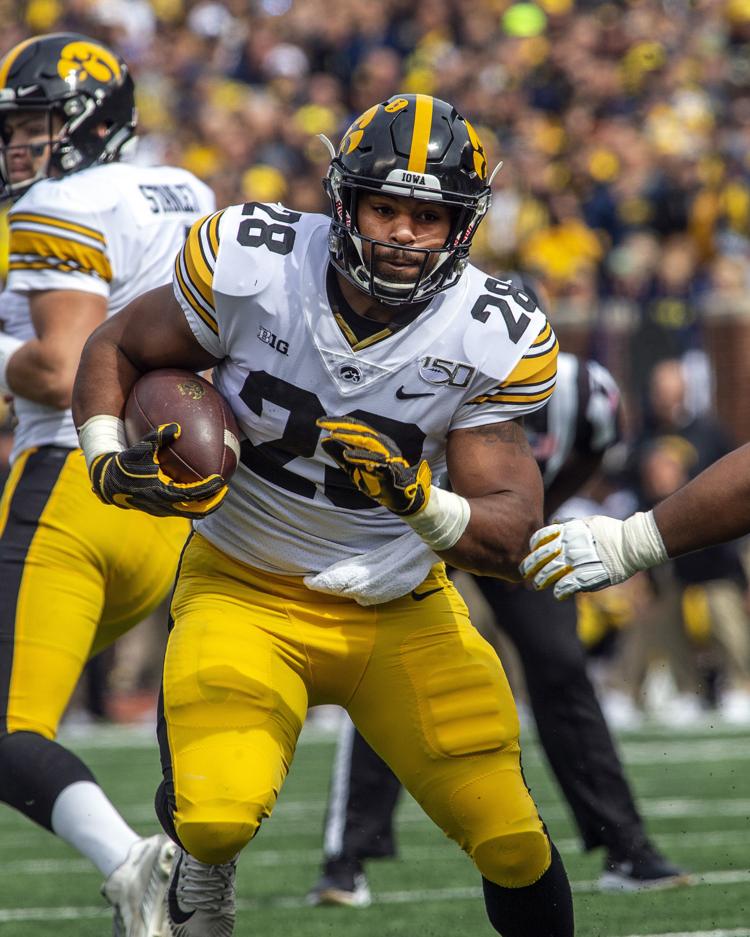 Iowa Michigan Football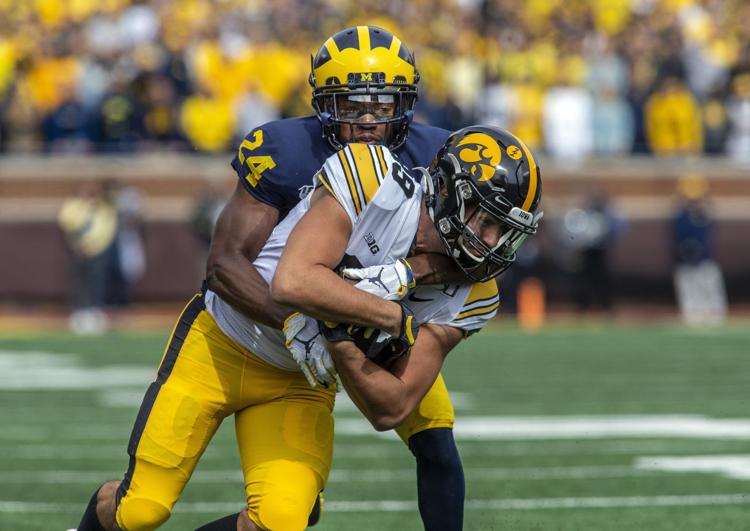 Iowa Michigan Football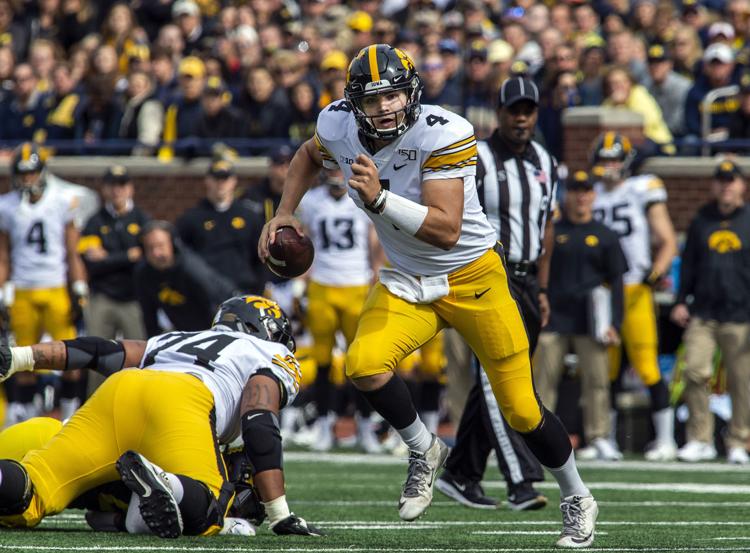 Iowa Michigan Football