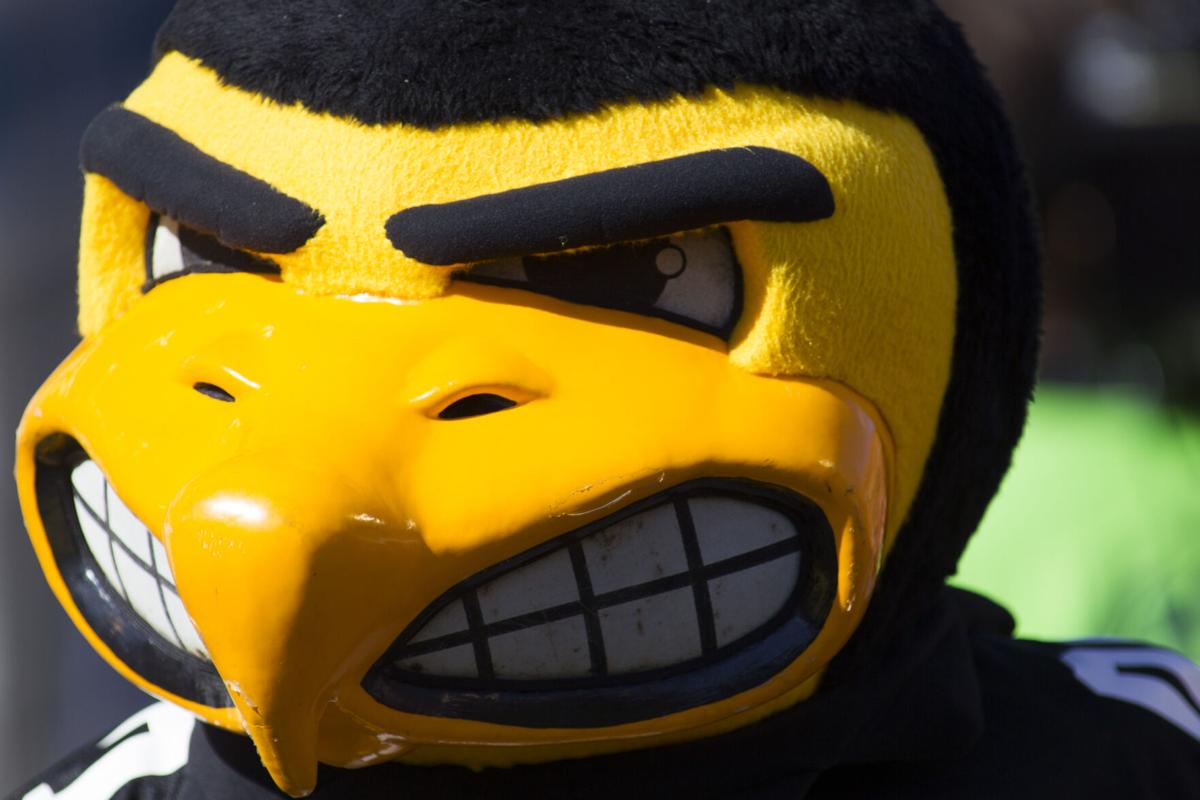 The most unique Big Ten football season ever kicks off tonight when Illinois visits Wisconsin in front of empty stands at Camp Randall Stadium, where coronavirus concerns are keeping the gates closed even to parents of players.
It's going to be a unique ride, but through it all the Hawkeye 10@10 is there, even if Purdue coach Jeff Brohm and several Boilermakers staff members won't be there Saturday when Iowa opens its season at Ross-Ade Stadium.
All that and more, including how Kirk Ferentz plans to handle chewing gum while wearing a mask and Tyler Goodson's ongoing streak, all part of today's Hawkeye 10@10.
Your daily dose of Iowa news and notes is delivered each weekday at 10 a.m. at hawkmania.com and qctimes.com, your home for all things Hawkeye.
Here is today's Hawkeye 10@10:
Big Ten football teams finally get a chance to play games this weekend and as much as anything, that is what Iowa coach Kirk Ferentz and the Hawkeyes appreciate the most as they prepare to hop on a plane today for Saturday's 2:30 p.m. game at Purdue.
"The bottom line is we're playing football and that's the best thing,'' Ferentz said. "I know all the way through this is not going to look the same, the crowd won't be the same, home or away, very different experience that way but we're all excited to have a chance to get on the field and compete.''
 2. Tyler Goodson enters 2020 on a roll.
The first true freshman to ever lead Iowa in rushing for a season has carried the ball into the end zone in each of the Hawkeyes' last four games.
The last Iowa player to rush for a touchdown in five straight games was Mark Weisman, who ran for scores in seven consecutive games during the 2014 season.
3. Purdue coach Jeff Brohm won't be the only Boilermakers staff member sidelined for Saturday's game because of COVID-19 issues.
Brohm said during a Thursday news conference that several members of the coaching staff and support staff had also been impacted by the coronavirus that will keep Brohm away from Saturday's game.
He declined to discuss how many coaches were impacted or how many would miss the game.
Brohm also said several Boilermakers players were dealing with injuries that would keep them off the field against Iowa. Much like Hawkeyes coach Kirk Ferentz earlier this week, he said coaches would discuss the particulars of those situations following the game.
4. One of the questions Iowa coach Kirk Ferentz fielded during his weekly radio show Wednesday dealt with how he planned to handle chewing gum while wearing a mask on the sideline during Saturday's game at Purdue.
Ferentz, who typically gnaws on a piece of gum from start to finish during games, said that wasn't the only issue he's been dealing with while slipping on a mask.
"The biggest obstacle has been drinking coffee,'' Ferentz said. "It's been an interesting few months for sure.''
5. Pro Football Focus likes a lot of what it sees on the Iowa football roster.
The website built around the premise of analyzing talent position by position at the college and NFL levels lists seven Hawkeyes among the top five players at their positions in the Big Ten.
Only Ohio State with eight has more highly-rated personnel on the eve of the start of the 2020 conference season.
Hawkeyes making the list include Tyler Linderbaum, first at center; Jack Heflin first at interior defensive line; Kyler Schott and Mark Kallenberger, third and fourth at offensive guard; Matt Hankins, fourth at cornerback; Sam LaPorta, fourth at tight end and Alaric Jackson, fifth at offensive tackle.
6. While Iowa has an 18-3 record in season-opening games under Kirk Ferentz, and 18 wins in its last 19 openers, Purdue has had some success starting off the season as well.
The Boilermakers have won 20 of their last 22 openers at Ross-Ade Stadium including a 42-24 win over Vanderbilt a year ago.
Purdue has lost its last three season openers, however, including a loss at Nevada a year ago.
The Boilermakers lost their 2018 opener as well, falling to Northwestern 31-27. Iowa will be opening the season with a Big Ten opponent for the first time since 1980 but is currently scheduled to open the 2021 season with a home game against Indiana on Sept. 4.
7. Iowa players and coach Kirk Ferentz fielded plenty of questions Tuesday about whether the Hawkeyes would stand or kneel when The Star-Spangled Banner is played prior to Saturday's game at Purdue.
The issue might not be an issue at all.
Ferentz said it is possible that Iowa won't even be on the field with the anthem is played prior to the start of the game.
"I don't honestly know if we'll be out there or not,'' Ferentz said Wednesday on his weekly radio show. "I'd like to encourage some sort of standard policy but I don't think one exists. Any time we are out there, we will defer to the players and we will their decisions.''
The anthem when played at college games typically is not televised.
8. Iowa defensive back Julius Brents senses an anxiousness as Iowa has prepared this week for its delayed season opener.
"A lot of guys are enthusiastic. It's finally getting to that point,'' Brents said. "We don't want to get too excited, but we're looking forward to playing football on Saturday.''
9. The on-again, off-again, on-again status of the 2020 season has led to a few concerns that still exist.
When the Big Ten announced in September that it had reversed an earlier decision and would play football this fall, Iowa coach Kirk Ferentz was among those who expressed serious concerns about the physical condition of players because of the lack of consistency in training.
"For the most part, I don't think it was until last week where we really felt we were at a level where we could practice as long and as hard as maybe we would like to,'' Ferentz said.
"At least we were able to build up to that point, but all that being said, all along the way, the players worked hard, they had a great attitude and they're clearly excited about having a chance to play football, and we are excited about having a chance to coach them again.''
Ferentz said Iowa has endured more soft-tissue injuries than in previous preseason camps. He said that will impact availability of players Saturday at Purdue, but declined to discuss details until following the game.
10. Hawkeye coach Kirk Ferentz enters the 2020 season on the cusp of moving up in the Big Ten record books.
Iowa's 22nd-year head coach currently shares fourth for wins in games coached at a Big Ten institution, tied with Penn State's Joe Paterno at 162. Only Woody Hayes with 205, Amos Alonzo Stagg with 199 and Bo Schembechler with 194 have won more.
Be the first to know
Get local news delivered to your inbox!