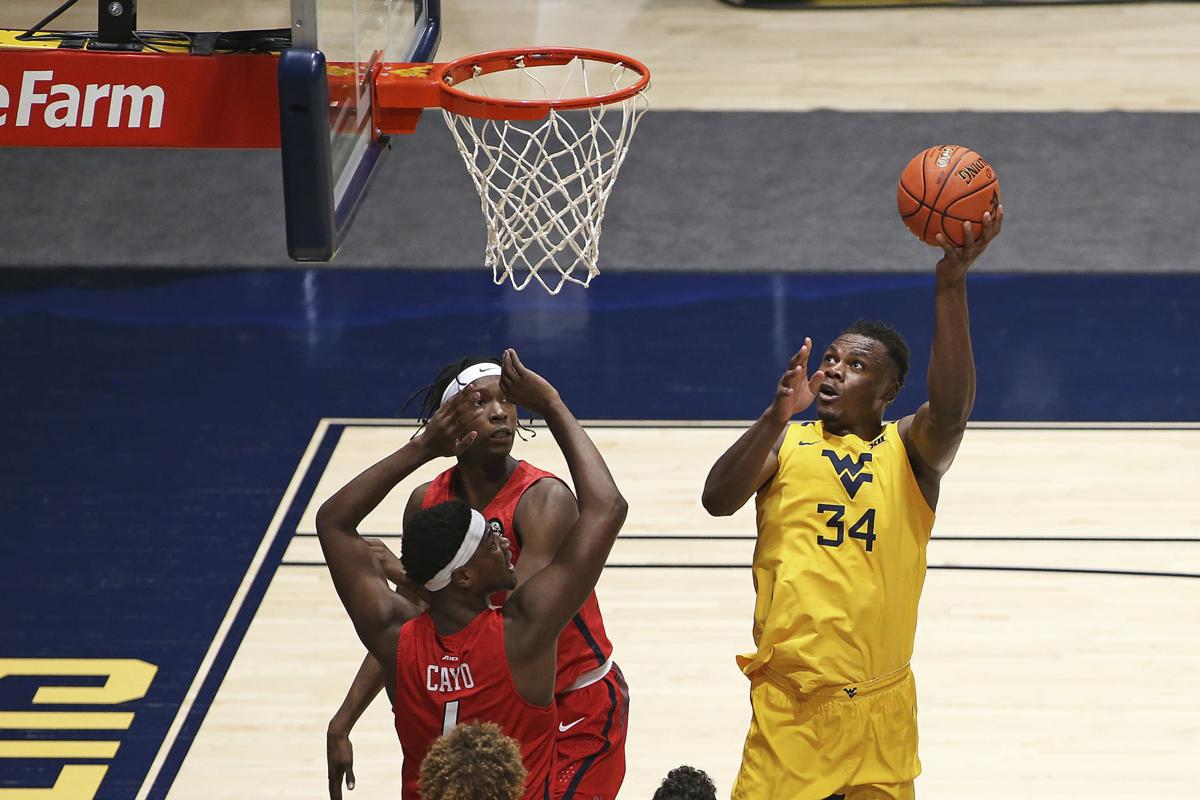 Fans love their sports teams worldwide.
Each year, enthusiasts often debate things such as: My team is better than your team. Did you see who we signed this year — he's a five-star recruit that is a program-changer?
Those were the good ole' days; do not get me wrong — you still get that talk from some innocent fans. There are not, however, many of them left.
What average fans see on television looks fun. They enjoy the entertainment of the game, and it is great to watch your favorite teams compete and win. However, if you knew what took place behind the scenes in today's world, it might scare you.
West Virginia basketball coach Bob Huggins got me thinking last winter when he lost a highly touted basketball player mid-season. Center Oscar Tshiebwe, a one-time Illinois target as well, averaged 11.2 points and three rebounds as a freshman; his scoring dipped his sophomore year to 8.5 points, but his rebounding went up to 7.8.
Out of nowhere, Huggins finds out his five-star big man is leaving.
If you know Huggins, you'll know he did not hide behind the media, lie or play political games as to why Tshiebwe left his program. 
"I think it's the world we live in," Huggins said in January on ESPN. "It's better to steal than it is to work and earn things. It takes the easy way out. I think there were some people involved who saw where they could benefit or may profit and worked hard to get him out."
This is the type of situation that is happening right now in college athletics, and it is worse than anyone could ever imagine.
I am fully aware of what goes on in the world of recruiting student-athletes these days; it is a part of my job. But what a coach has to deal with — it is a wonder why they say they enjoy it or still fight the fight and even beg players. I know they receive a great salary, and most feel they should deal with it, but that is not the issue here.
How would you deal with your starting point guard who refuses to go to class? You have to send the team's manager over to wake him up each day; otherwise, he would fail.
A parent told the team that her son is the best guard on the team, and if the team recognized it, they would win more games.
John Doe calls you: "Hey coach, I'm coming, I want to play for you, I will let the other schools know who was recruiting me that I made my decision to play for you."
But, in eight short hours, you find out on social media that Doe picked another school but did not have the heart to tell you he changed his mind because favors were done to entice the player (legally, of course) to play somewhere else.
What about the player you worked so hard to recruit for three long years, traveled across the country to get, did not pan out, and tells you: "I didn't come here to sit. I need to be on the floor."
If you sit the kid, you may lose him; then it affects long-term recruiting. Or does it enable the athlete and not hold him/her accountable?
Please understand that today, you are not recruiting just the kid, but his or her parents, uncles, second-cousins, AAU coaches, teams that play for a certain shoe company and grandparents; you probably should know their social security number as well if you want a fighting chance.
Most high-level players were the stars on their prior teams. And for many, it is about the name on the back of the jersey and not the front. What can the coach do for you?
In the women's game, former Rock Island High School All-American Brea Beal, a starter for South Carolina, could have gone to any D-I college in America. At one point during her career she was the No. 1 ranked player in her class.
Now Beal plays for the Gamecocks, not for Beal.
"We're winning games because of players like Beal," South Carolina head coach Dawn Staley said last week. "She does things that only coaches notice. For that she will be a player that could play at the next level."
Make no mistake, I know first hand what it is like to be in a program where it is a bad fit, and that happens. When it does, the student-athlete should not be punished. Both parties should agree to move on.
What goes on behind closed doors to keep teams winning and the extra influences make it so tough to win and stay in one place. I am not citing the reasons Hall of Fame coach Roy Williams left, but I can assure you he will not miss the drama of sitting in a gym, having kids and parents lie to his face or leave because other players are better.
For every Tshiebwe, note that there are still plenty of people not looking for a handout or to use a program.
Allow me to introduce to you four-star recruit Luke Goode, a 6-foot-7 wing from Fort Wayne, Ind., who is committed to Illinois. He is a rare breed these days.
Goode's father said when his son committed to the Illini, "There's a reason we chose Illinois — and when we as a family and Luke as a player committed, it truly means that. Unless something drastic happens, he will fight through adversity and work through everything difficult that may be thrown his way without wavering from the Illinois program."
Finding players like Goode can be done, but there are not many of them like it anymore.