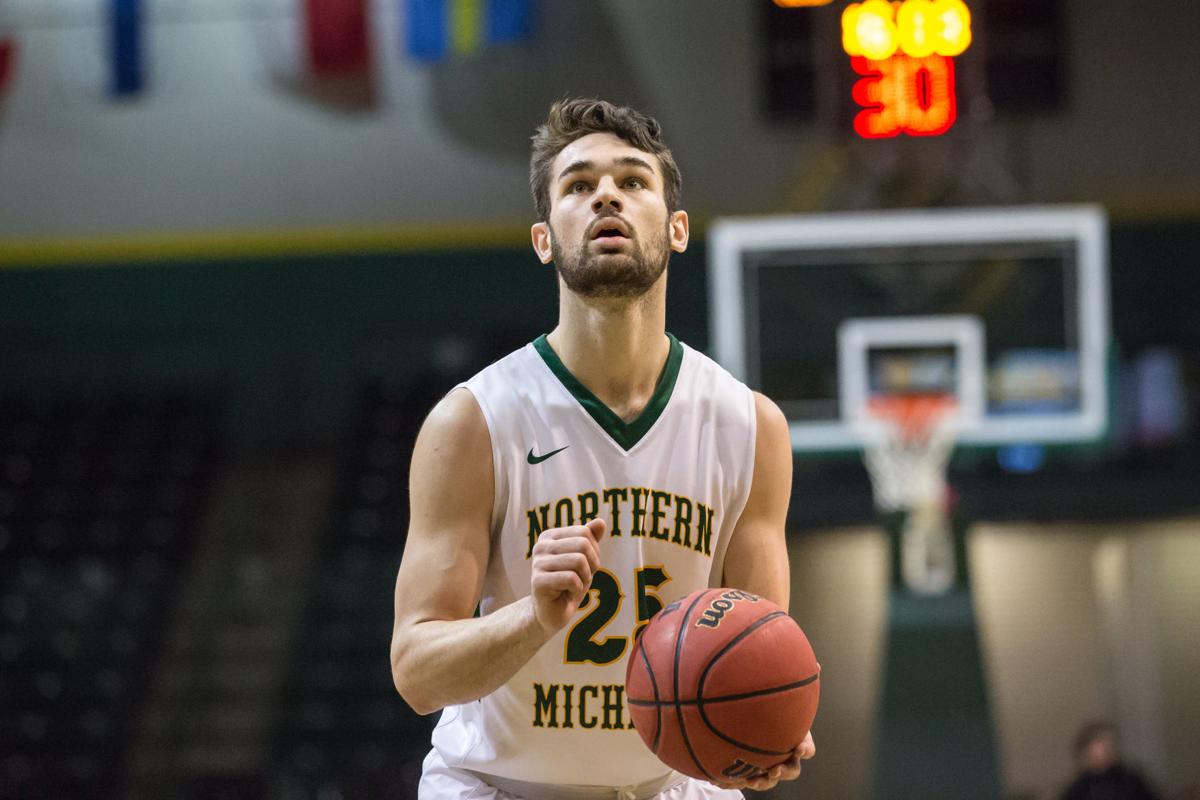 When former Pleasant Valley basketball star Will Carius made a verbal commitment to play for Western Illinois as a graduate transfer next season, we thought he surely had made history.
He didn't, but he's close.
Carius will become only the second player we know of to play in NCAA Divisions I, II and III during his college career.
He began as a freshman at D-II Northern Michigan, transferred and became a huge star at D-III Monmouth College and now will complete the set at D-I WIU.
The only other player we could find — with the help of D3hoops.com columnist Ryan Scott — who accomplished that hat trick is Jarrett Kearse.
Kearse started out by playing two seasons at West Virginia in 1997-98 and 1998-99, then tried unsuccessfully to transfer to UMass, another D-I school. He ended up at D-II Shaw University in Raleigh, N.C., for the second semester of the 2001-02 season, then was out of college for a few years. He returned to play the 2004-05 season for Lincoln (Pa.) University, which was then in D-III but has since moved up to D-II.
Carius will not be the first Pleasant Valley alumnus to suit up for Western, and the other one who did it also ended up playing at three different levels.
Shane Teagarden, who graduated from PV in 1988 as the school's career scoring leader (a distinction Carius now holds), played at D-II Northeast Missouri State before transferring to Clinton Community College and then going to WIU for his last two seasons.
One of Luka Garza's latest workout videos on Twitter, posted by his father Frank, shows the Iowa center doing a drill in which he shoots from 3 or 4 feet behind the 3-point arc, runs to halfcourt, runs back, catches the ball and shoots again from the same distance.
The clip is one minute, 22 seconds long and Garza goes 13 for 13. None of them even grazes the rim. I got exhausted just watching it.
Former Iowa basketball star and current Big Ten Network analyst Jess Settles posted a photo of himself on Twitter playing basketball against Michael Jordan. Jess is bare from the waste up in the photo.
It prompted a conversation about playing shirts-and-skins games and how foreign that concept is to some modern-day players.
Former Hawkeye Duez Henderson tweeted: "At a camp about two years ago I told a group of 7th grade boys to go shirts and skins … they looked at me like I had 4 eyes!''
I'm trying to understand the uproar among some Green Bay Packers fans over the fact that their team selected Utah State quarterback Jordan Love late in the first round of the NFL draft.
They're viewing it as a slap in the face to Aaron Rodgers, which is ridiculous. To those of us without an emotional attachment, it looks like a prudent move.
Rodgers is 36 and has two more years at roughly $34.5 million per season before the Packers could move on without the cap hit being prohibitive. He is coming off a very good year but the Packers would be foolish not to plan ahead to the day when he's no longer so productive.
They need to start grooming a replacement and Love looks like a great candidate. He is only 21, has a huge arm and had some great moments in college, but he also has struggled with decision-making at times, indicating he needs a couple of years to develop. He will get that behind Rodgers.
It almost exactly mirrors what the Packers did in bringing in Rodgers as the eventual replacement for Brett Favre in 2005. That move worked out pretty well. This one could, too.
You never know how these things will work out, but it appeared the Chicago Bears did a solid job with their two second-round picks in the NFL draft.
They selected two players who were widely regarded to be first-round talents and both of them fill obvious needs.
After they took Notre Dame tight end Cole Kmet, it was pointed out that the Bears now have 10 tight ends on their roster, but what they have in quantity, they lacked in quality. No one is expecting much out of Ben Braunecker, Darion Clark, Demetrius Harris, J.P. Holtz, Jesper Horsted, Dax Raymond, Eric Saubert or even Adam Shaheen, the tight end they selected in the second round three years ago.
Their other second-round pick, Utah cornerback Jaylon Johnson, has a chance to come in and start right away in the spot previously occupied by Prince Amukamara.
Be the first to know
Get local news delivered to your inbox!