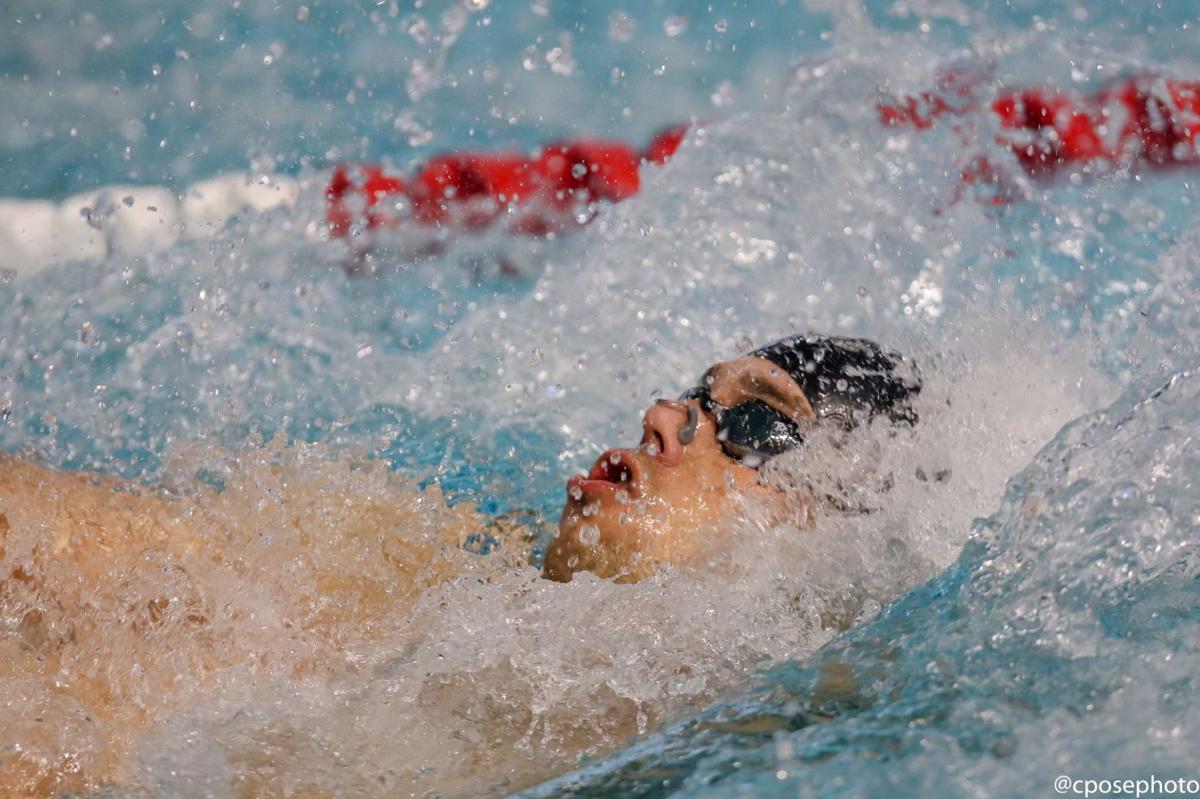 Moline native Bryce Bohman continues to push forward as a professional swimmer ahead of the Olympic trials at age 30.
After going eight months without organized competition amid the ongoing COVID-19 pandemic, Bohman won both of his races at the San Antonio site of the Toyota US Open Championships Nov. 13.
This year's event was spread across nine sites with limited participants throughout the country, with only finals taking place. All sites featured Olympic-sized long course pools.
Bohman, a 2009 Moline High School grad and All-American swimmer at West Virginia, placed 11th in the 100-meter butterfly (53.27) and 28th in the 100 backstroke (56.58) once all results were compiled. Both times qualified for the Olympic Trials, though Bohman was already qualified from the previous year.
His times were actually pool records at the newly renovated North East ISD Blossom Athletic Complex natatorium.
Bohman was confident he could have posted even better times had there been a typical round of preliminary swims to shake off any cobwebs. He also competed in the backstroke less than 15 minutes after the fly instead of what is typically at least an hour break between races.
But in what has been an atypical year, Bohman was mostly ecstatic to just be competing again. The swimmer of over 20 years had never gone so long without real competition.
"It was just great to race," he said. "When I finished the 100 fly, I instantly thought, if I had another shot at this, I can definitely clean a couple things up. But overall I was super happy with it."
The results provide something to build upon for what are hopefully the competitions still to come. He considered his finish in the backstroke a "cherry on top," considering the challenge of not being 100% for the latter race.
"Being able to do as well in that race on an extremely tight turnaround, I was really happy with it," he said of the "no-expectations" swim.
Bohman said he had to stay disciplined in his preparation and routine leading up to the races after such a long break.
"I kind of had to think back on it and I had to execute my routine in some practices leading up," he said. "I was like, man, I haven't done this in awhile. I wanted to make sure I ran through some trial runs to make sure everything was good to go."
As one of the few swimmers competing in their 30s, Bohman had plenty of experience on his side.
"I've ridden the roller coaster of a professional swimming career, for sure," he said. "I know some of the younger guys, with the significant time off, they were definitely a little bit worried."
Like many aspects of 2020, Bohman said there were plenty of uncertainties in the pro swim world.
"Nobody had the formula for what you should do, or what you shouldn't do," he said. "I saw just about everybody trying everything during the lockdown of like three months. I had some of my friends, who are legitimate Olympic hopefuls, take eight weeks off. And I had some other friends training in some backyard pools, and some friends just lifting; there were so many, and it's hard to say what was right or wrong."
Despite the multitude of approaches to handling the period of uncertainty, Bohman thought swimming-wise everything seemed to work out for just about everyone.
"As of right now, everybody seems to be in pretty good spots, and a lot of people are swimming really fast right now," he said. "It will be interesting to see how the next seven months play out leading up to trials."
His next couple of big planned pro swims take place in Richmond, Va., in mid January and back in San Antonio in early March. He has other smaller events sooner in Austin, where he still resides. The 2021 Olympic Trials are scheduled for June.
"Definitely looking forward to getting back to training and putting in a good six weeks before the next long course competition in January," he said.
Bohman continues to coach with Longhorn Aquatics and was married in August, which he said was also about the time his training and everyone's pool access was "full go."
He was fortunate to have access to a pool and gym before then, which he says helped him not fall behind.
"If anything, I kind of pushed forward. I was able to really focus on my strength, building it up and maintaining my aerobic fitness," he said. "I definitely saw a huge improvement. I'm really excited about the meets to come and the lead-up to trials. I think it's going to be pretty good."
Bohman continues to give 100% preparation to compete in what would be his third Olympic trials. A year affected by the pandemic has also given him further reason not to take competing for granted.
In his 30th year, Bohman's enthusiasm for the sport has yet to waver as he competes against those a decade or more his junior.
"You can ask any of the guys I train with, I just love it so much," he said. "I'm training the best that I ever have, and so it just keeps giving me motivation that I can still do this. I can still get better, I can still improve. And that's my No. 1 takeaway in the sport; wherever my places fall, so be it. As long as I'm still improving and pushing forward and challenging myself, that's the biggest takeaway for me. Just trying to get better every single day."
Be the first to know
Get local news delivered to your inbox!