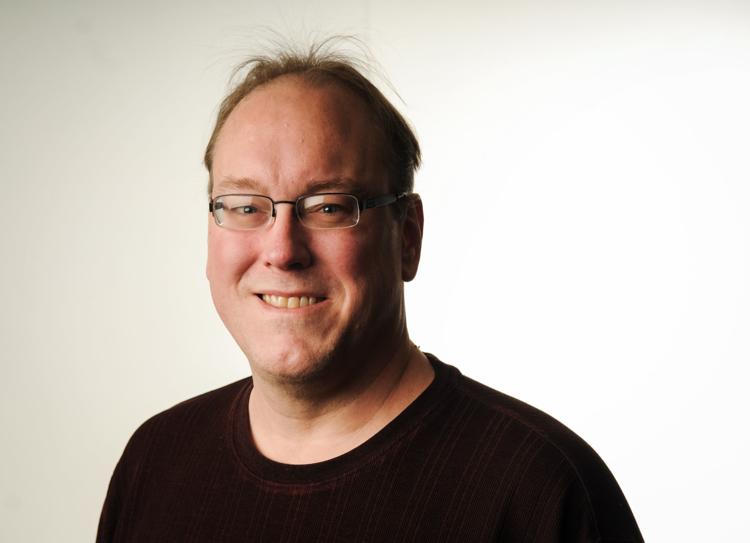 The 20th anniversary of the Quad Cities Triathlon is Saturday at Davenport's West Lake Park.
However, assuming most dad-bodies prevent participation in an elite athletic event, there's a couple of road races this Father's Day Weekend on the to-do list with dear old dad.
Micro Brew Mile: Built around a Craft Beer Festival, this sixth annual event also offers a 6K road race and competitive mile runs to benefit four local charities.
The mile races begin at 2 p.m. Saturday on 5th Avenue in downtown Moline, between 14th and 15th Streets. The 6K follows at 2:45 p.m. The festival runs 5-8 p.m.
The mile offers everything from Elite to Walking divisions. Among the awards are a commemorative Micro Brew Mile pint glass to the top 5 finishers in each wave, as well as cash prizes for the day's top 3 times in each gender and a special Athena/Clydesdale class.
The post-race party offers refreshments and live music before the festival, which features 40-plus breweries, live entertainment and free appetizers.
Online registration is available up until race time Saturday at GetMeRegistered.com. Walk-up sign-up is 2-6 p.m. today at the Black Hawk Room (enter through the Bier Stube Beer Garden).
Participation in any of the races offers discounted entry into the festival as well as an event shirt. A limited amount of festival tickets is available online or at the gate. Attendees receive a commemorative taster upon entry, plus 15 sample tickets, free appetizers and music, and a running store offering discounted goods.
Additional sample tickets are available in the festival. Must be 21 to drink with a valid ID. Designated Driver entry is only $5.
Proceeds are shared by the Children's Therapy Center of the Quad Cities, Mississippi Bend Trykes, the Chris VanSpeybroeck Memorial Scholarship, and the Peaceful Palate.
For more information, visit MicroBrewMile.com or call race director Joshua Sherrod at 309-236-9573.
Maple City 4: This annual Father's Day Weekend staple offers a special 4-mile competition in father/son and father/daughter categories.
Besides a 4-mile road race, the event includes a mile run and quarter-mile kids' run for ages 8-and-under starting at 8 a.m. Saturday in Geneseo.
You have free articles remaining.
Online registration is at webscorer.com. Race-day sign-up is available with packet pickup from 7-7:45 a.m. at the Geneseo High School Athletic Facility.
Pre-registered participants in the 4-mile and 1-mile events receive a t-shirt. Among the awards are ribbons to all of the kids' run participants.
For more information, call Don Fredericks at 309-944-8483.
Livefit with Lupus: The sixth annual 5K to raise funds and awareness of the auto-immune disease is 7:30 a.m. Saturday at Bettendorf's TBK Bank Sports Complex. The event starts and finishes inside the facility.
Online registration is available until midnight tonight at GetMeRegistered.com. Walk-up sign ups are offered with packet pickup tonight (4-7 p.m.) or Saturday (6:15-7:15) at the complex.
All participants receive a complimentary breakfast, an event shirt and unlimited 30-minute arcade card at High5 to use on bowling, arcade games, laser tag or escape rooms.
Several individuals and groups are fundraising, too, if you are able to donate at the registration website.
For more details, call Lisa Eveleth (563-370-9506) or Abby Shaw (844-539-5674).
Paul Skeffington Memorial Race: The 32nd annual road race remembers a popular local businessman Saturday night in DeWitt's Lincoln Park.
A 5-mile run and 2-mile run/walk follow a 12-and-under half-mile kids' race that starts at 6:30 p.m.
Online registration is open until 7 p.m. Saturday at GetMeRegistered.com. Walk-up sign-ups are offered along with packet pickup tonight (4:30-5:15 p.m.) or Saturday (5:30-6:15 p.m.) at the DeWitt Community Center.
Participation includes an event shirt, a ticket for either a pork chop or hot dog meal and a beverage token. The post-race party also includes live music and free family-friendly activities including a bounce house and face painting.
The kids' race is free, with participants receiving a coupon for ice cream and a chance to win a bike. Bring your lawn chairs and picnic blankets.
For more information, visit skeffrace.com or call Ilene Deckert at 563-271-4978.