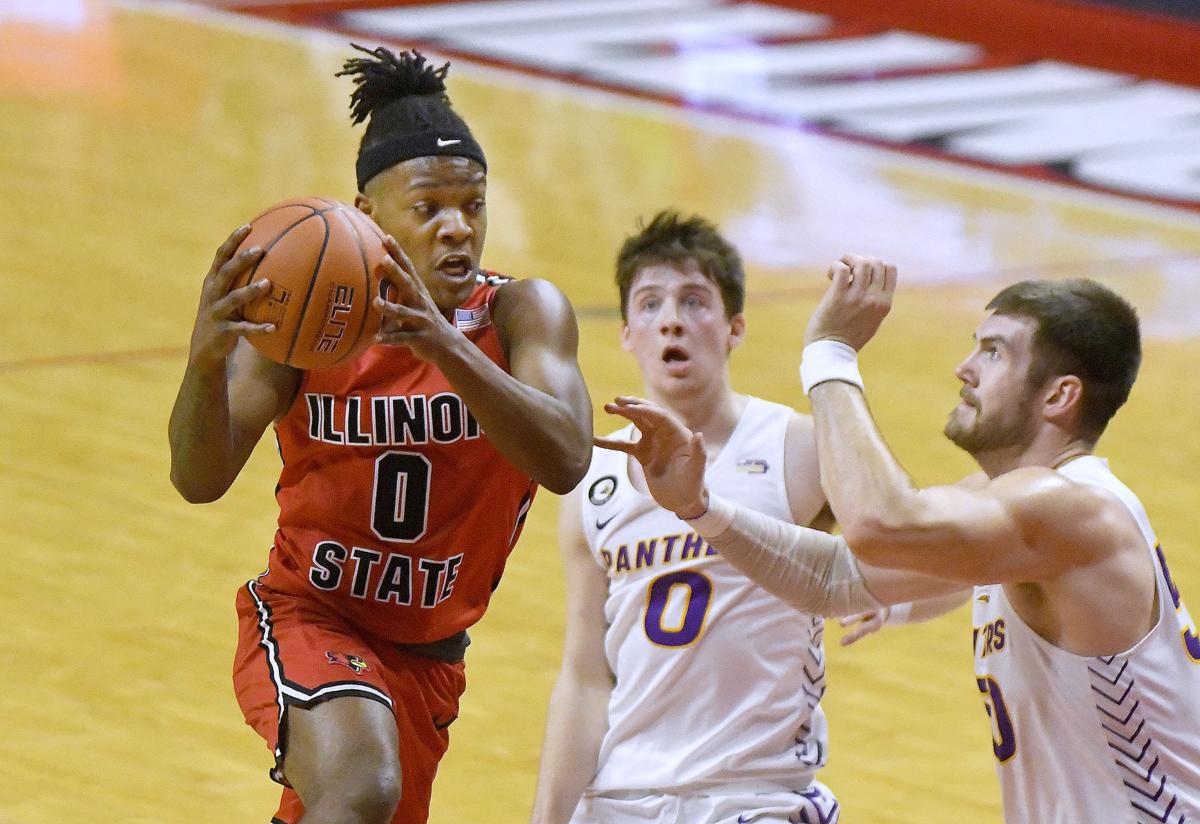 Ever see the counter that shows the national debt? It updates so quickly your eyeballs start to hurt after watching it for about 30 seconds.
Go to usdebtclock.org and check it out. It's actually kind of frightening when you think about it.
Well, welcome to the 2021 college basketball transfer portal. Names are continually being added on a daily basis that it's causing severe angst among coaches and fan bases.
As of Monday morning, the portal was approaching 1,200 names. If you consider there are 357 Division I men's teams with 13 scholarships each, that's more than 25% of the players.
And it's only going to go much higher with many forecasting about 2,000 players by the time this all shakes out. That would be almost double the number that switched schools a year ago.
More players are going into the portal than ever before because the NCAA is expected to pass a rule next month that allows players to transfer one time without having to sit out a season (unless granted a waiver, which were becoming ridiculously commonplace).
The days of seeing a player wear the same uniform four years are dwindling.
The question becomes: Is this good for the health of college basketball, which is enjoying a fantastic NCAA Tournament after being canceled last year? Or will the sport's popularity begin to slide as fans lose interest with stars jumping schools all the time?
Coaches knew this was coming. Especially those at the mid-major level such as the Missouri Valley Conference, there was a fear the marquee schools would start cherry picking the top players and use those schools as their farm system.
That, in turn, would cause the mid-majors to look at the lower-level Division I teams or high-major disgruntled bench warmers to replenish their rosters. A vicious cycle, right?
It's time for everyone worried about college basketball taking a hit because of the school switcheroos to take a timeout. A full timeout, too, and not the 30-second variety.
College basketball is going to survive this musical chairs (for those who don't know what this means, look it up on Google) just fine.
If coaches can just leave anytime they want, then why can't players?
And if DJ Horne wants to leave Illinois State — where he was the Redbirds' leading scorer and a third-team all-MVC selection — and see if he can become an impact player at a power-five school, good luck to him, too.
You can't have one case be fine and the other wrong. That's not right. For those who advocate players should be allowed to transfer without sitting out only if their coach leaves such as Moser, that's not fair to players at other schools.
Programs will adapt to this new way of doing business. It has been going on in other Division I sports for a long time. Sometimes it hurts a school and sometimes it doesn't.
Coaches will have to continually recruit two kinds of players — ones they want to join their program and the ones already in their program. They'll figure it out.
Aaron Cook would have played at least 30 minutes a game this past season for Southern Illinois and might have been the Salukis' leading scorer. Instead, Cook took the graduate transfer route and went to Gonzaga.
Possibly being part of an undefeated team is historic and will be something Cook can boost about the rest of his life. But he averaged only 13.5 minutes and 4.4 points per game for the Zags, a far cry from what he could have done with SIU.
The longer you're around college basketball players the more you realize they not only want to be part of a winning program, but also want to play a lot and get their stats. Sitting on the bench isn't what they signed up for.
If DJ Horne and other MVC players (such as Indiana State's Jake LaRavia, who has already signed with Wake Forest) decide they want to see where their games stack up, that's their right.
The Redbirds and Indiana State will adjust and have 13 scholarship players on their rosters next season.
College basketball will survive just fine.
---
Photos: Illinois State basketball plays Northern Iowa in double-overtime thriller
022821-blm-spt-3isuniu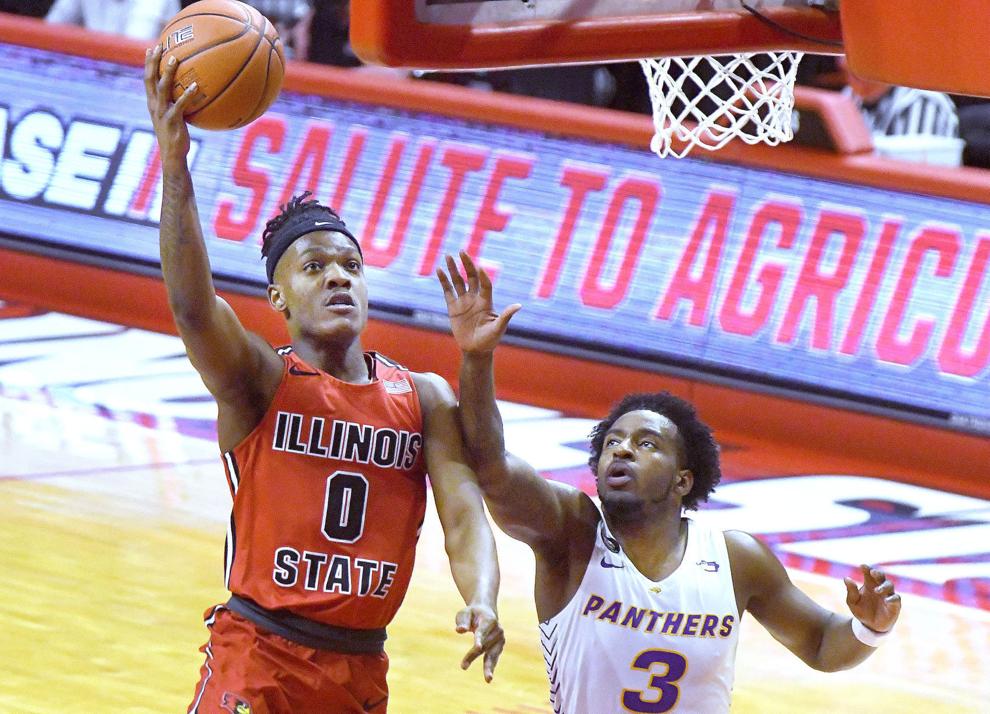 022821-blm-spt-2isuniu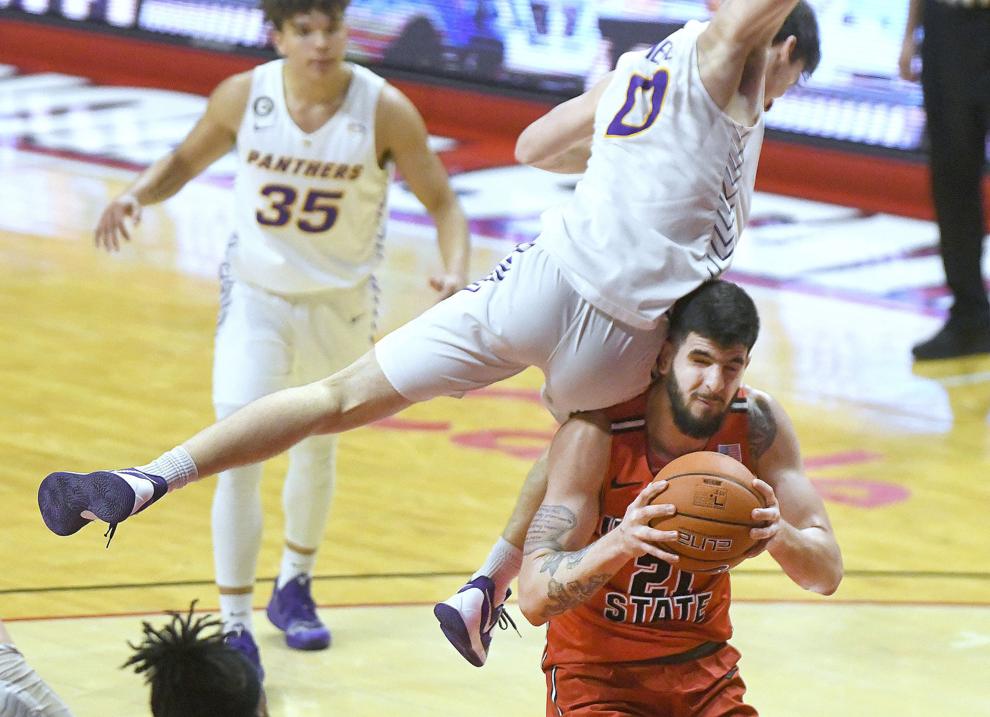 022821-blm-spt-1isuniu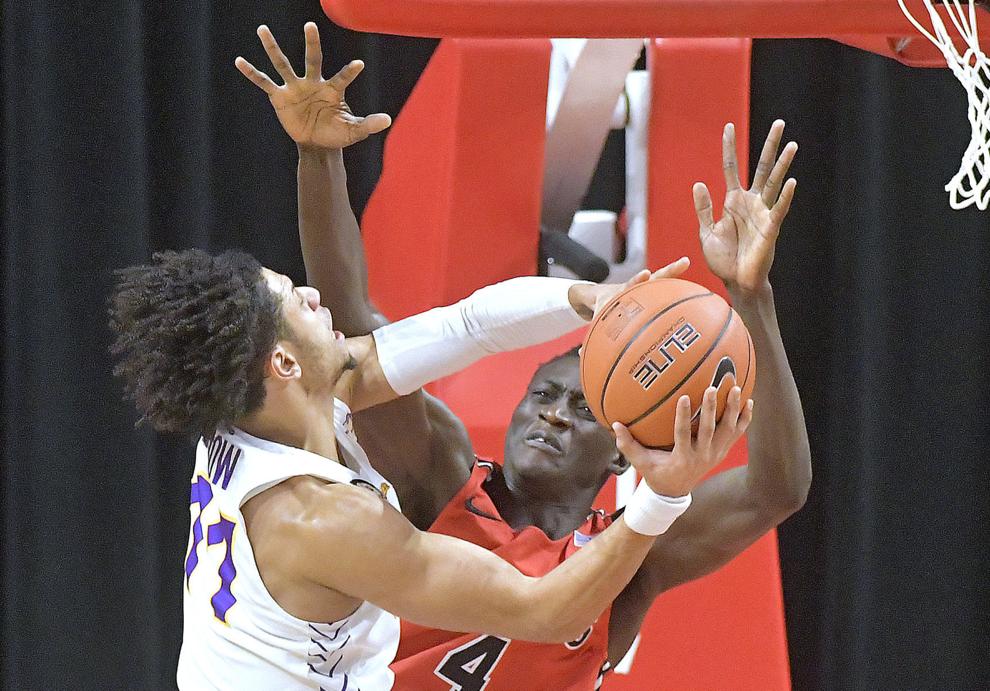 022821-blm-spt-4isuniu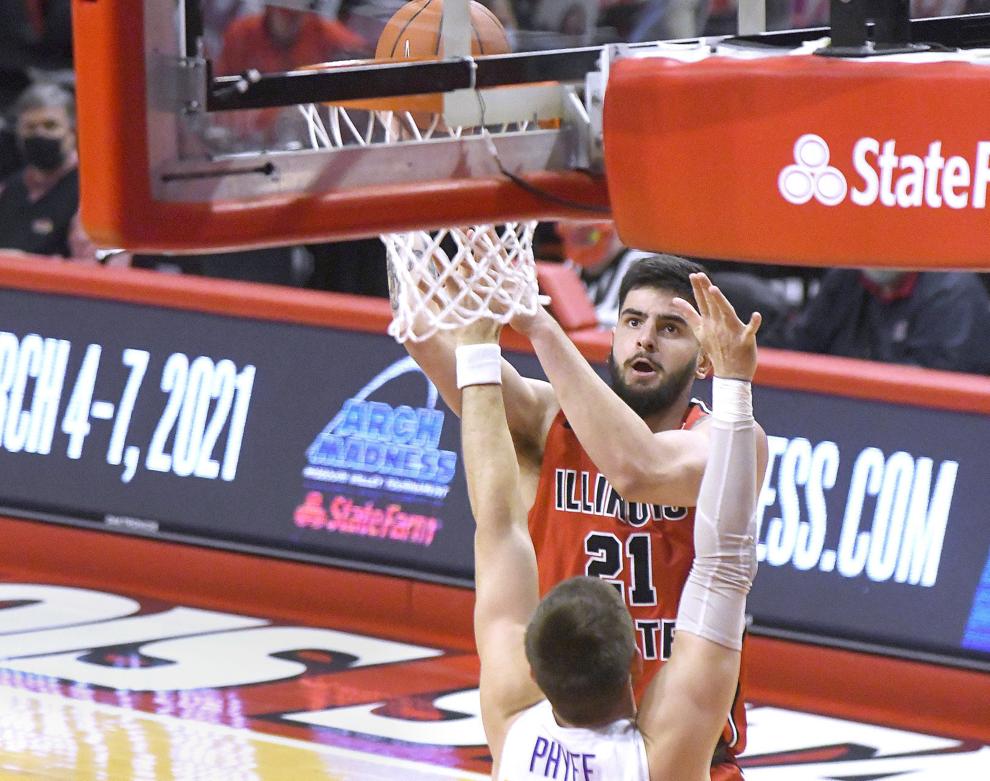 022821-blm-spt-6isuniu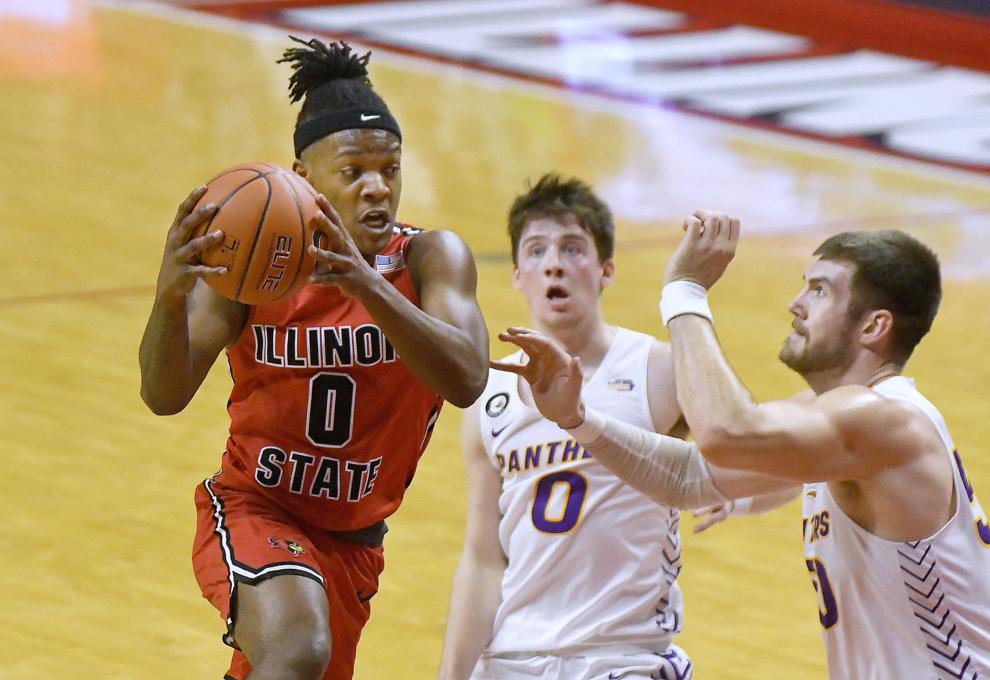 022821-blm-spt-5isuniu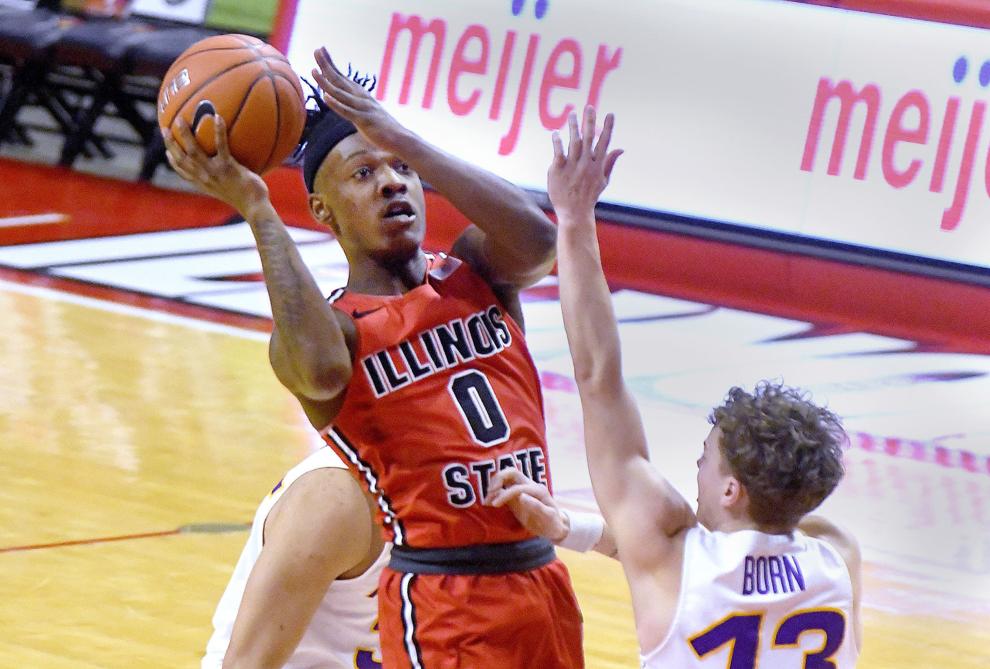 022821-blm-spt-7isuniu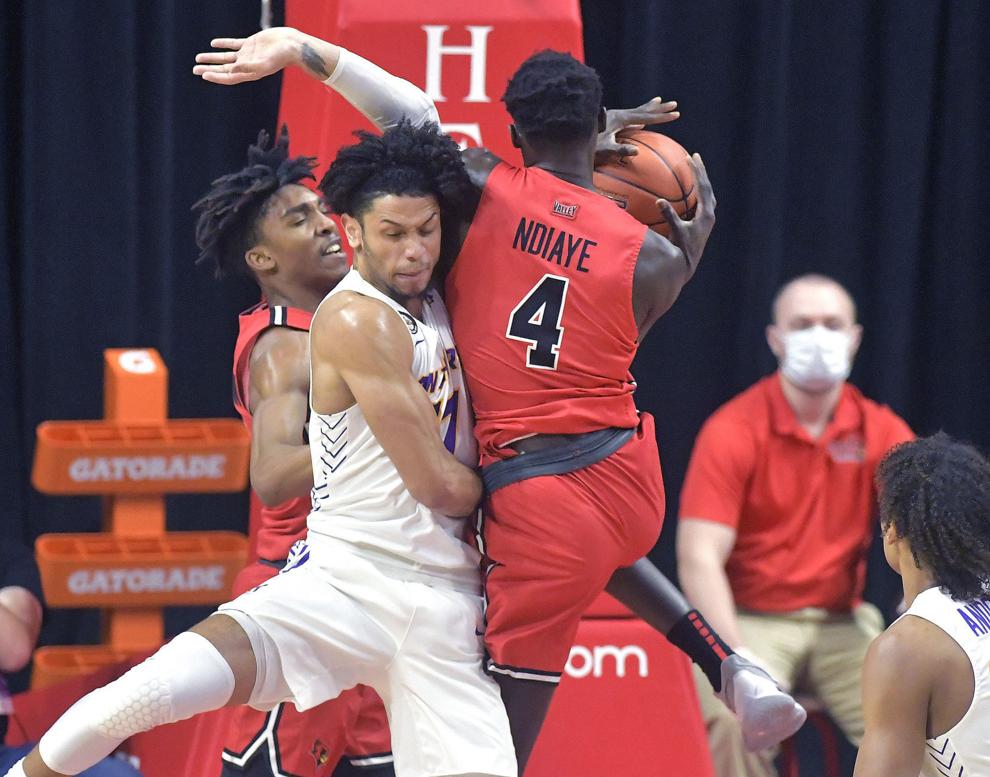 022821-blm-spt-8isuniu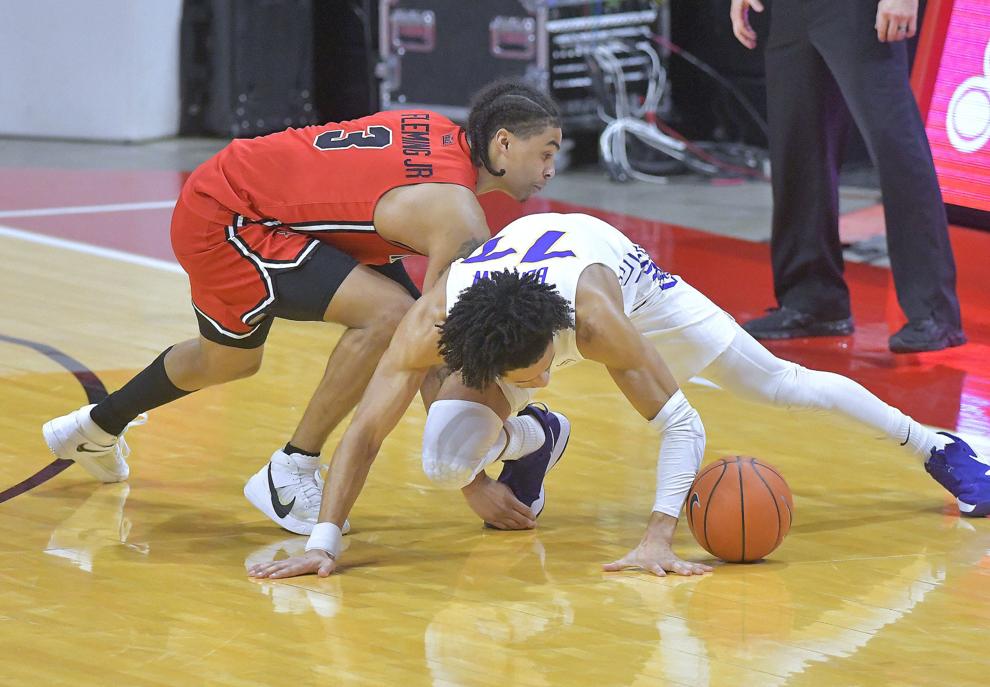 022821-blm-spt-9isuniu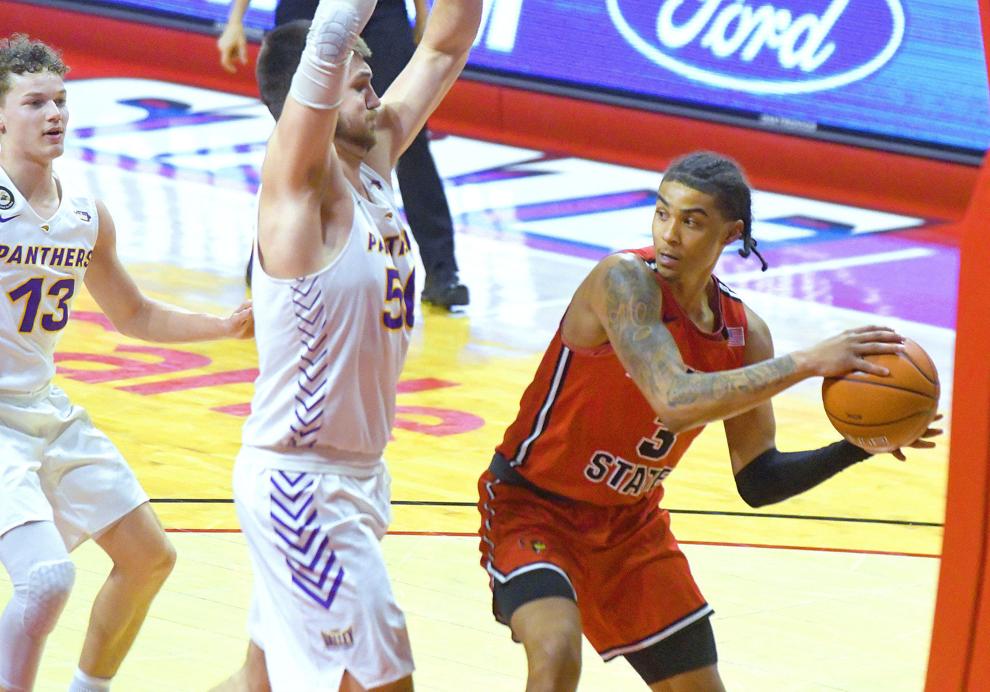 022821-blm-spt-11isuniu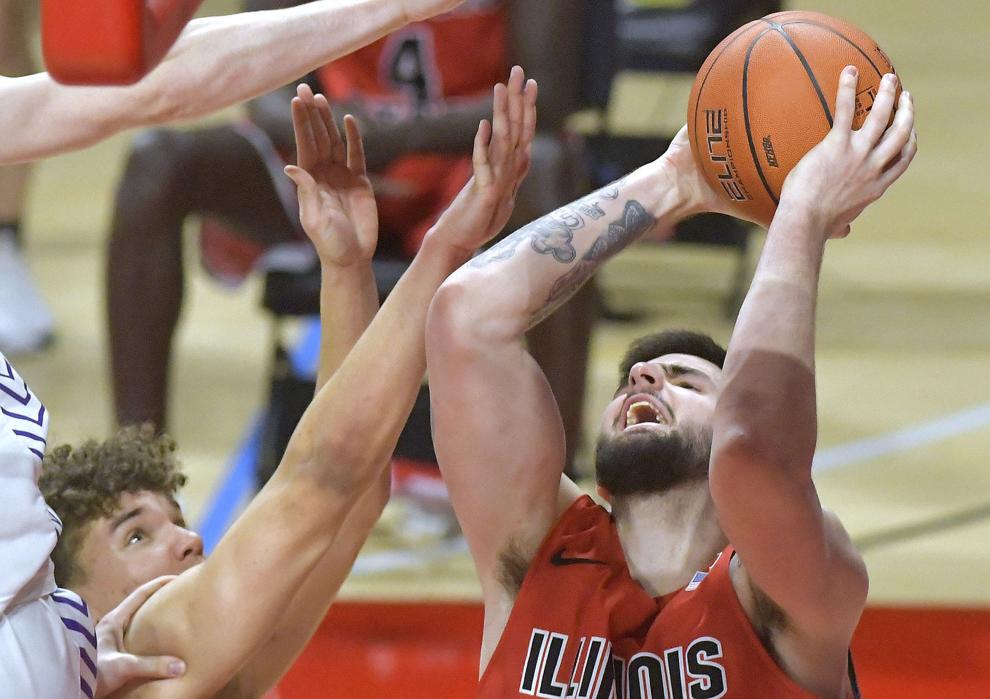 022821-blm-spt-10isuniu