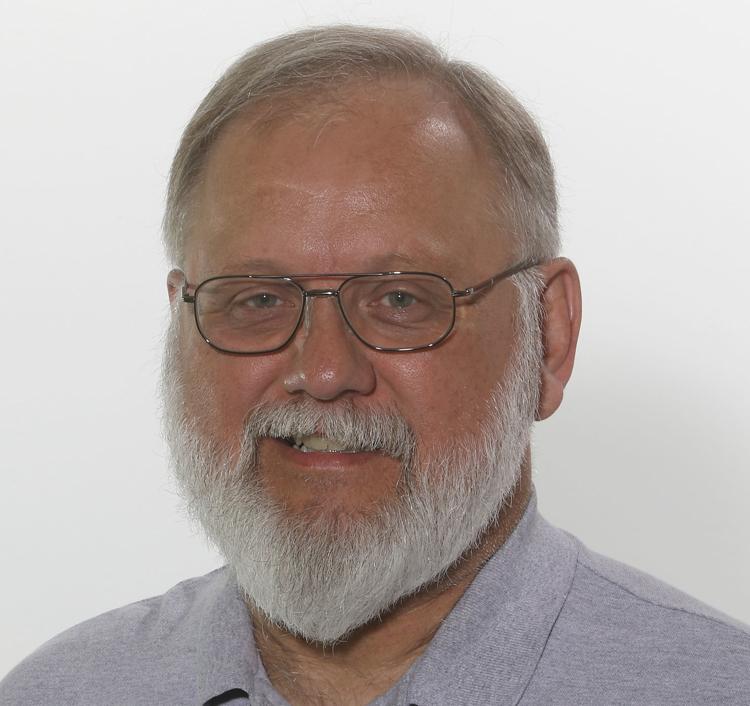 IOWA CITY — Joe Toussaint is not one of the highest rated recruits ever brought in by the Iowa basketball program.
Far from it. ESPN rated him the 40th best point guard prospect in the class of 2019. Rivals.com had him No. 45. The 247Sports website listed him as the 233rd best recruit overall.
He's the shortest scholarship player on the Hawkeyes' roster for the coming season. He's listed anywhere from 5-foot-10 to 6-foot depending on which source you consult.
But you get the feeling Toussaint may be exactly what the Hawkeyes need right now.
Iowa's largest shortcomings in recent seasons under Fran McCaffery have been defense, quickness, leadership and toughness. And Toussaint's primary assets are defensive tenacity, quickness, leadership and especially toughness.
You have to be tough to survive in the pickup games around New York City, especially at legendary Rucker Park, just across the Harlem River from where Toussaint played at Cardinal Hayes High School in the Bronx.
"All the park tournaments are tough,'' Toussaint said in his first exposure to the Iowa media last week. "You have to be tough to play there. You can't go into New York and just try to play cool there. There's none of that. You have to play hard, you have to play tough, you have to be gritty. If not, they're going to just kick you out of the park.''
Toussaint hasn't been kicked out of any of the park games for a few years. Not since he was a kid.
Right now, he is just trying to find his way around the Iowa campus and maybe find a decent place to get pizza. He admitted he might be experiencing just a bit of culture shock.
"I think I'm adjusting pretty well,'' he said. "I'm not the type of person to be thinking about where I am … I'm not homesick but I miss home, if that makes sense.''
When it comes time to play games in November, Toussaint expects to see at least some playing time.
You have free articles remaining.
He thinks he has a lot to offer the Hawkeyes, especially at the defensive end of the court.
"I feel like the best part of my game is my defense because I'm so quick and I react so fast to everything,'' he said.
One of Toussaint's AAU teammates and best friends is Cole Anthony, a top-10 recruit who signed with North Carolina, and he figures that helped sharpen his defensive skills.
"Going against him every year just made me a better defender, to be honest, because he's one of the toughest players I've ever guarded and as you can see, he's one of the toughest players in the country,'' Toussaint said. "Just going against him, I feel that prepared me well for college.''
Offensively, Toussaint figures to be a pass-first point guard who feels he already has developed a special chemistry with teammates such as Patrick McCaffery and Luka Garza in summer pickup games.
"When I play with Luka Garza, we don't speak on the court but we just have that natural click,'' he said. "It's something I can't explain.''
He's not likely to rain in tons of 3-pointers like Jordan Bohannon, but he might give the Hawkeyes the  sort of dribble penetration they often have lacked. And he's definitely working on his perimeter shot, getting up at least 700 shots a day and sometimes staying around to do more than that if he isn't satisfied.
Toussaint could become especially important to Iowa's fortunes if Bohannon is unable to play this season. The senior-to-be underwent hip surgery in May and his status remains very uncertain.
Sophomore Connor McCaffery and transfer Bakari Evelyn also can play the point but Toussaint's workload clearly will be higher if Bohannon sits out.
"I actually talk to Jordan a lot,'' Toussaint said. "He's here every step of the way to help me through it. He's a veteran. I need all his advice on college basketball and transitioning from high school to college. Just having him by my side will be great.''
Of course, we all know talk is cheap. Iowa had one incoming freshman a few years ago who swore he was going to be the Big Ten's defensive player of the year. The kid never played in a single game.
But Toussaint's tone isn't so much boastful as it is hopeful.
"My role this year is to just get wins for Coach,'' he said. "Obviously, as a point guard, you have to be a facilitator but my biggest goal is just to win the game for Coach.''