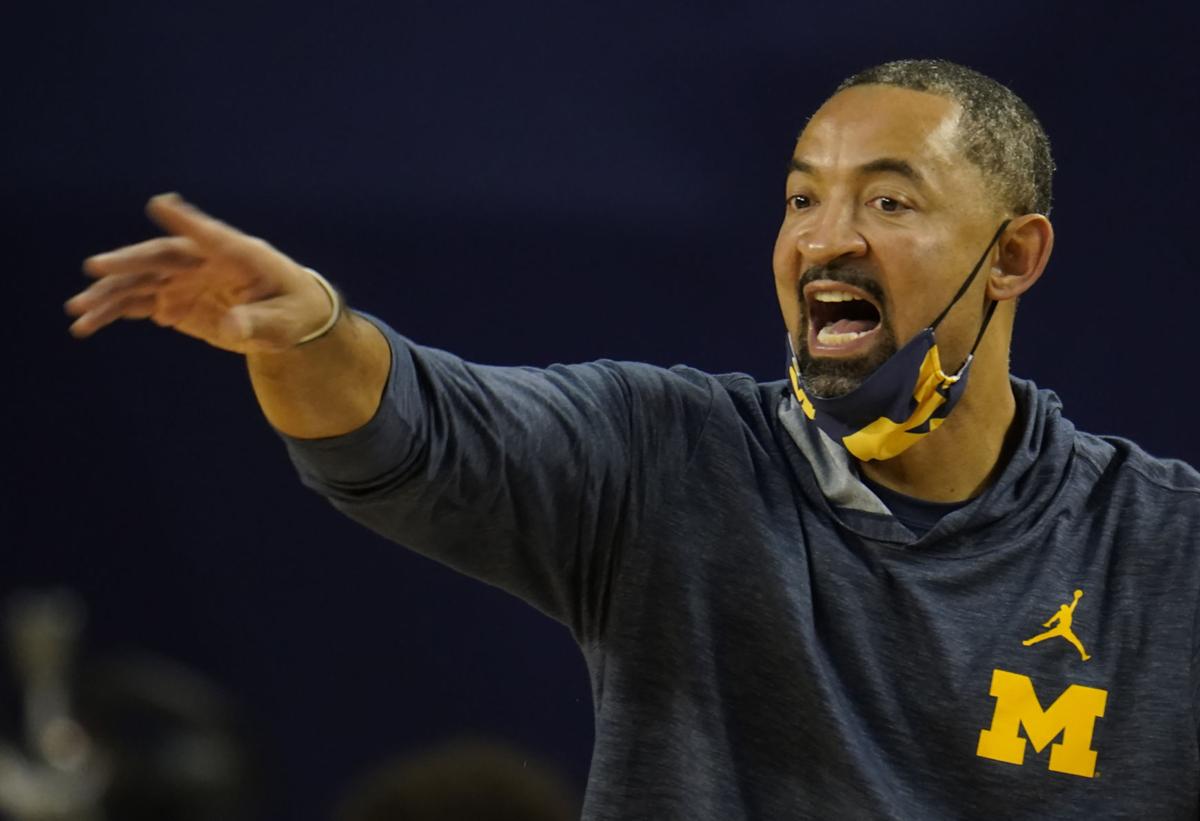 This is one of those statistics that makes you shake your head and say "Huh? Can that be right?"
Unfortunately, it's right. Since 2006, the Big Ten never has had more than one Black men's basketball coach in any season. There was a three-year period from 2016 through 2019 when there was not a single Black head coach in the league.
While most conferences around the country were making at least slow gains in the diversity of their basketball coaching positions, the Big Ten has lagged behind.
There are any number of reasons that it has been that way. Part of the reason may be that there generally are not as many coaching changes in the Big Ten. Michigan State has had two coaches in the past 45 years. Purdue has had only two in 41 years. There's just not a ton of turnover.
Still, the lack of diversity was sort of embarrassing.
The good news is that things have turned around in a very big way in the past month or so.
Three new head coaching openings were created in the Big Ten since the end of the season and all three have been filled by Black coaches.
Mike Woodson is the new head coach at Indiana, Ben Johnson was hired for the vacancy at Minnesota and Penn State filled its opening by hiring Purdue assistant coach Micah Shrewsbury.
Next season there will be four Black head coaches — the three new guys join Michigan's Juwan Howard — to bring the Big Ten back to the level of diversity it had in the mid-1990s.
There also were four Black coaches in 1993-94, 1995-96 and 1996-97. That's the most there ever has been.
Four out of 14 probably is still below the level it needs to be at, but it's definitely progress.
After Gonzaga and UCLA played what many consider one of the most enthralling games in NCAA tournament history last Saturday night, Fox Sports commentator Skip Bayless took to Twitter to offer his thoughts: "No idea how you can call that an all-time great college basketball game when it was won by a lucky shot."
Thanks, Skip. You can crawl back under your rock now.
After Gonzaga lost to Baylor in the title game two days later, there was a great deal of speculation that its defeat was attributable to a hangover from that thrilling win over UCLA. The Zags did seems a bit flat and fatigued at times but not enough to get blistered the way the way they did.
I'm more inclined to fall back on the words of Iowa wrestler Spencer Lee: "Excuses are for wusses."
Baylor was just the better team.
To Gonzaga's credit, I didn't hear any of its players reaching for excuses.
CBS analyst Bill Raftery seems like a really good guy and is very knowledgeable, but I'm kind of glad we can now go another six months or so without hearing him say some perimeter shooter had his "puppies organized." It started to get kind of old by the end of the NCAA tournament.
You never really hear Elgin Baylor mentioned among the greatest players in NBA history. But maybe he should be.
Baylor, who died recently at the age of 86, was a somewhat undersized forward who set an NBA record in 1960 with 71 points in a game, a mark later shattered by Wilt Chamberlain. Baylor still holds the record for most points in an NBA finals game. He scored 61 in Game 5 of the 1962 finals.
The 6-foot-5 Baylor, who spent his entire 14-year career with the Lakers, was more than just a prolific scorer. He averaged 19.8 rebounds per game in the 1960-61 season, the most ever by a player under 6-8. For his career, he averaged 27.4 points, 13.5 rebounds and 4.3 assists per game.
Compare those numbers to a couple of other legendary Lakers wing players who usually are in the greatest-ever discussion. LeBron James has averaged 27.0 points, 7.4 rebounds and 7.4 assists. Kobe Bryant averaged 25.0, 5.2 and 4.7.
Yes, Baylor played in a different era, but his numbers still are pretty stunning.
Six games into this  major league baseball season, 62% of the Chicago Cubs' hits had gone for extra bases. That's a really high percentage.
The bad news: They had just 21 hits, only eight of which were singles. Their team batting average of .124 was the second lowest through the first six games of any team in history. Only the 2013 Pittsburgh Pirates were worse.