SHERRARD — The Great Mississippi Valley Fair doesn't start for a couple of weeks, but the roller coaster made an early appearance at Sherrard High School.
In what was one of the most wild and crazy rides on Thursday night, Milan Post 569 came away with a thrilling 10-9 win in 10 innings over Moline Post 246 in the American Legion District 14 winner's bracket semifinals.
Each side took a turn at the thrills and each took a turn at the empty-stomach feeling with Milan (22-8) leaving the ride feeling exhilarated and Moline (23-10-1) exiting rather queasy.
Both teams had their chances to win and Kyle Yeater's two-out single through the left side of the infield plated the winning run to end a three-hour ride through stifling heat.
"It would have been bad to lose that game." Yeater said. "We used (three) pitchers and if we fall into the loser's bracket that would hurt. Plus, we had such a good start that would have been a tough one to take."
Milan scored five times in the first inning and led all the way to the ninth frame when Moline scored on back-to-back doubles by Jacob Pauwels and Michael Conner to tie the game at 6 and a bases-loaded walk gave Post 246 its first lead of the night.
"I think we kind of relaxed," Milan coach Nick Basala said. "We got complacent and when you are facing a team like Moline, you know they won't quit and can score runs."
Losing that lead could have been a killer for Milan but Post 569 cinched their belts up and tied the game in the bottom of the inning wit a two-out RBI hit by Mike Hinerichson.
Pauwels (three hits) and Conner (four hits) went back-to-back with doubles again in the eighth to take an 8-7 lead, but Milan tied it again on an RBI double by Kale Ven Huizen, who was thrown out trying to score on a Riley Fetterer single by Moline center fielder Pauwels to back-up catcher Brady Adams.
"We've been in a few of these types of games recently and that helped us (Wednesday)," Basala said. "We have a lot of veteran guys and they showed their maturity there."
Added Post 246 coach Jim Zacharewicz, "The middle of our lineup was very good. Our problem was we didn't drive in enough runs. We left 15 on base and that manifests into a 10-9 loss."
Neither team scored in the ninth and Moline got one in the top of the 10th on a single, Milan's fourth error of the game and two walks. But Milan was not done.
Fetterer led off with a walk, after a passed ball, Justin Bost singled him to third. After a pop fly, pinch hitter Jeff Garrett laid down a safety squeeze and Fetterer waited until just the right minute to take off as the pitcher threw to first.
"Jeff hasn't had a lot of at bats, but we had some time while Jimmy was at the mound and we decided to try the bunt," Basala said. "Jeff got the bunt down. We told Riley he didn't have to go and he did a great job of reading the play."
You have free articles remaining.
Register for more free articles
Stay logged in to skip the surveys
Zacharewicz intentionally walked the next two batters and Yeater ripped the game-winner on a 2-1 pitch.
"I was looking for a fastball to drive," Yeater said. "When the count got to 2-1, I knew he had to throw the fastball and I got it. Once it left my bat, I knew the game was over."
That hit left Milan with a game tonight at 7:15 against the East Moline Post 227, the 12-2 winner over Monmouth Post 136 of Wednesday's second semifinal.
The winner of tonight's winner's bracket gets an automatic bid to Sunday's 3rd Division Tournament, also at Sherrard.
Meanwhile, for Moline to move on it will need to win three times, starting at 5 p.m. today against Rock Island.
"We were non-competitive to start the game (Wednesday) and that is where the result starts," Zacharewicz said. "When you get into the postseason it is about the players. For us, we need to see how the guys respond (tonight). We are OK with our pitching but how much do we want to keep playing."
East Moline 12, Monmouth 2: Post 227 had one of those pretty perfect first games in postseason play. EM played well, didn't use a lot of pitching and got themselves going early.
"It was nice to get out of here in six innings," EM coach Mike Meyers said. "We didn't need to work our deep and we are excited about playing a very good Milan team (tonight).
"You never know about that first postseason game. Sometimes we've started tournaments pretty dead. It was good to see us score a couple runs early and then pile on."
Meyers knows the stakes tonight but he also knows there is a lot of baseball left to play.
"This district is up for grabs," he said. "We have beat and lost in games against Milan, Rock Island and Monmouth. The only team we haven't beat is Moline. We understand if we can get that win (tonight) we get another day off and get ready for the next round on Sunday."
Monmouth will take today off and play the winner of the Moline-Rock Island game on Saturday morning.
071919-mda-spt-legion-001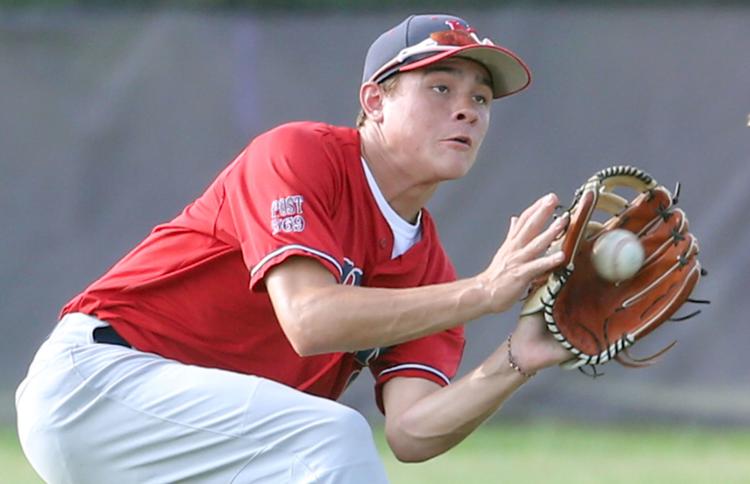 071919-mda-spt-legion-002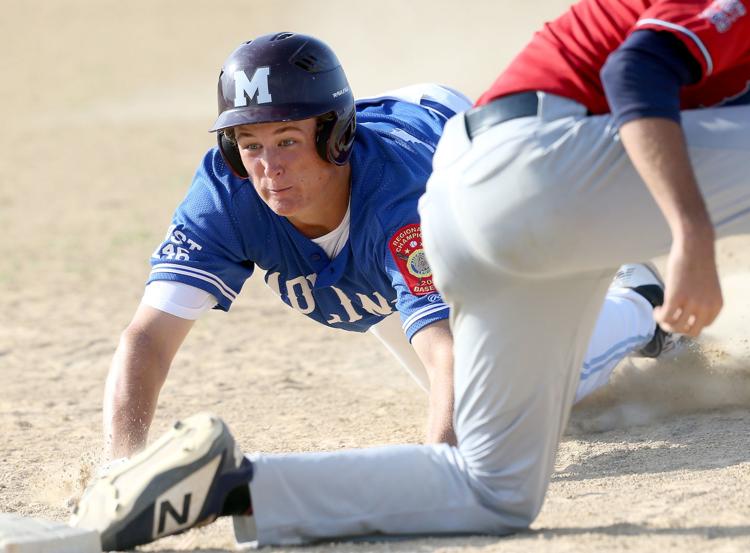 071919-mda-spt-legion-003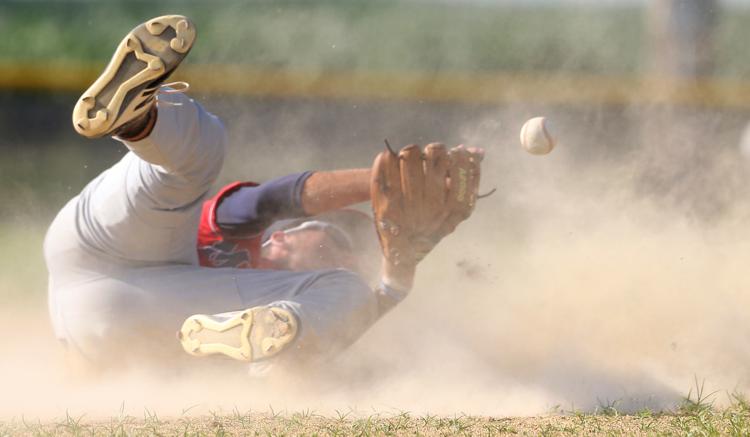 071919-mda-spt-legion-004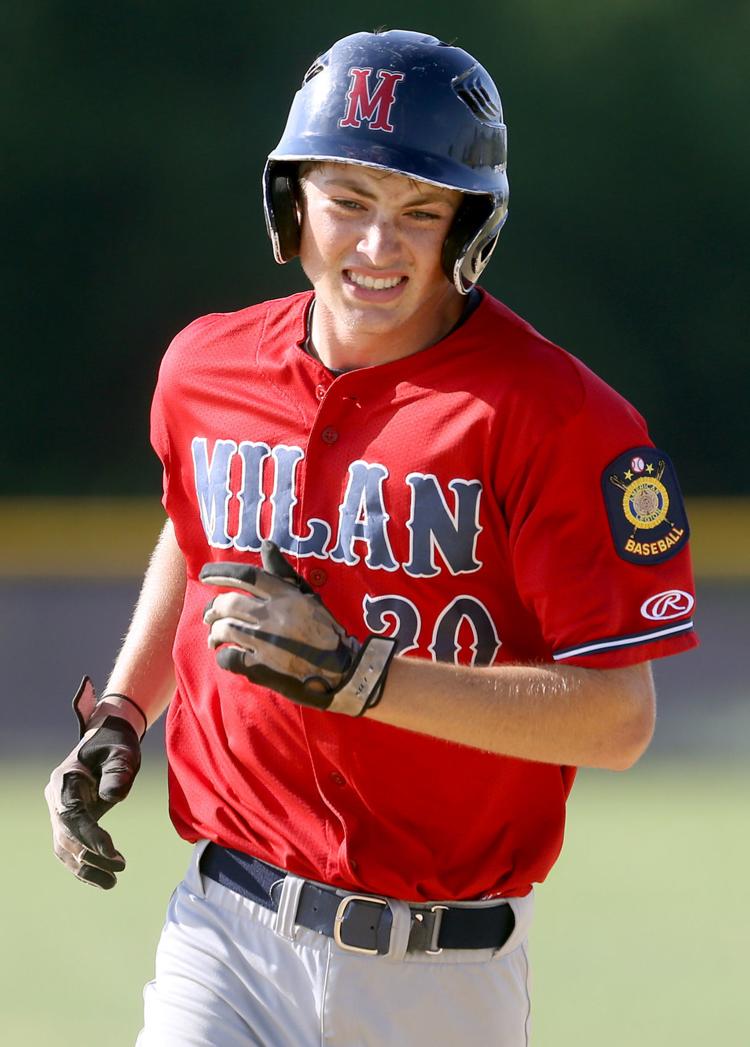 071919-mda-spt-legion-005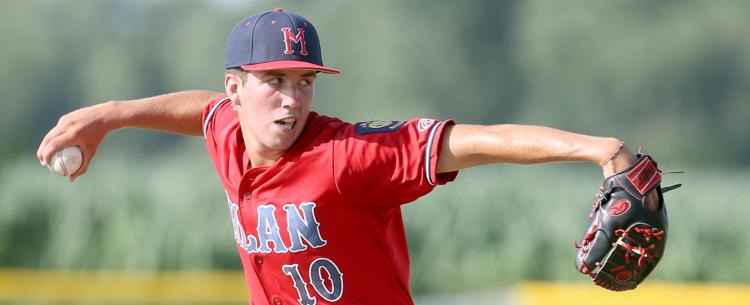 071919-mda-spt-legion-006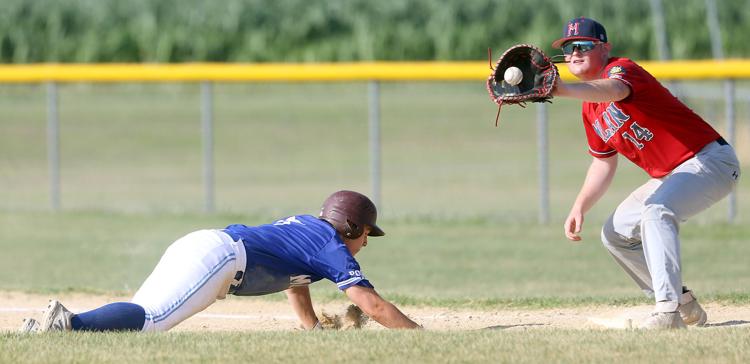 071919-mda-spt-legion-007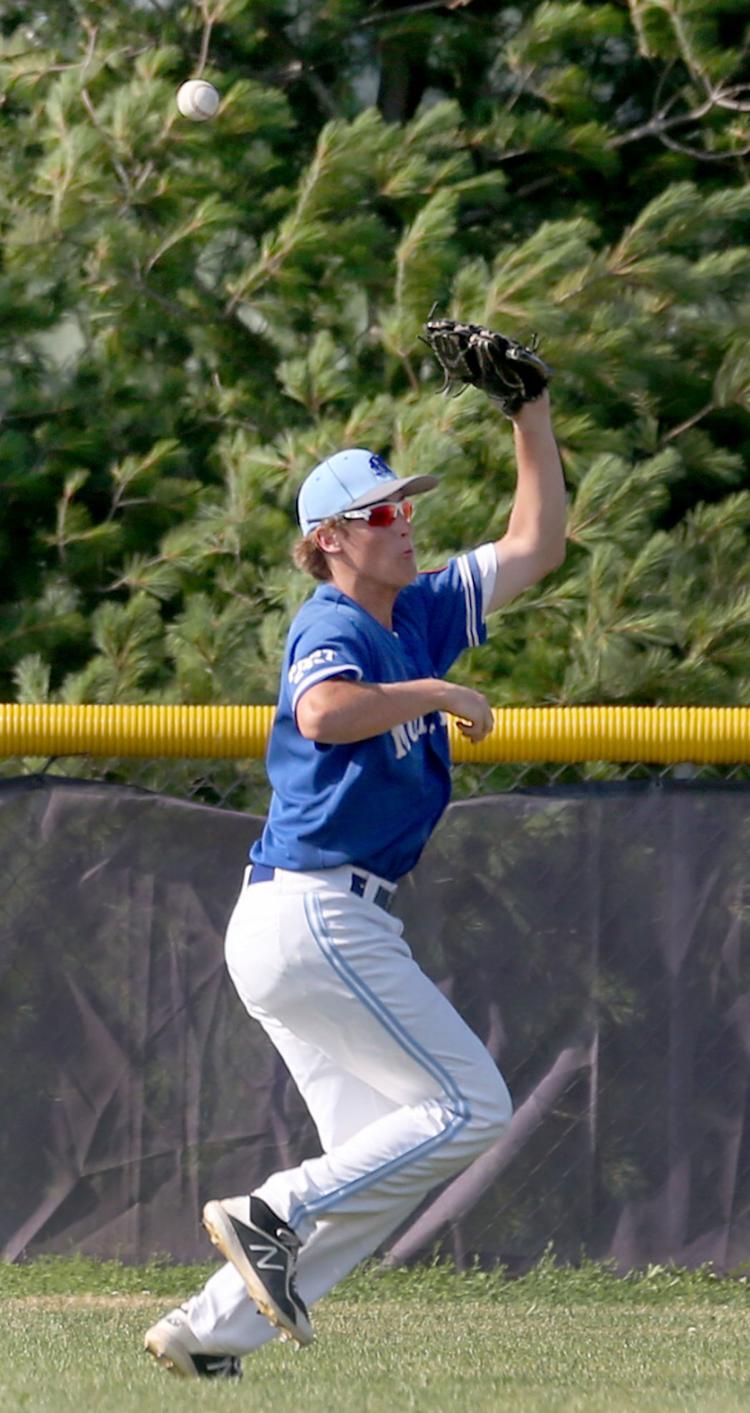 071919-mda-spt-legion-008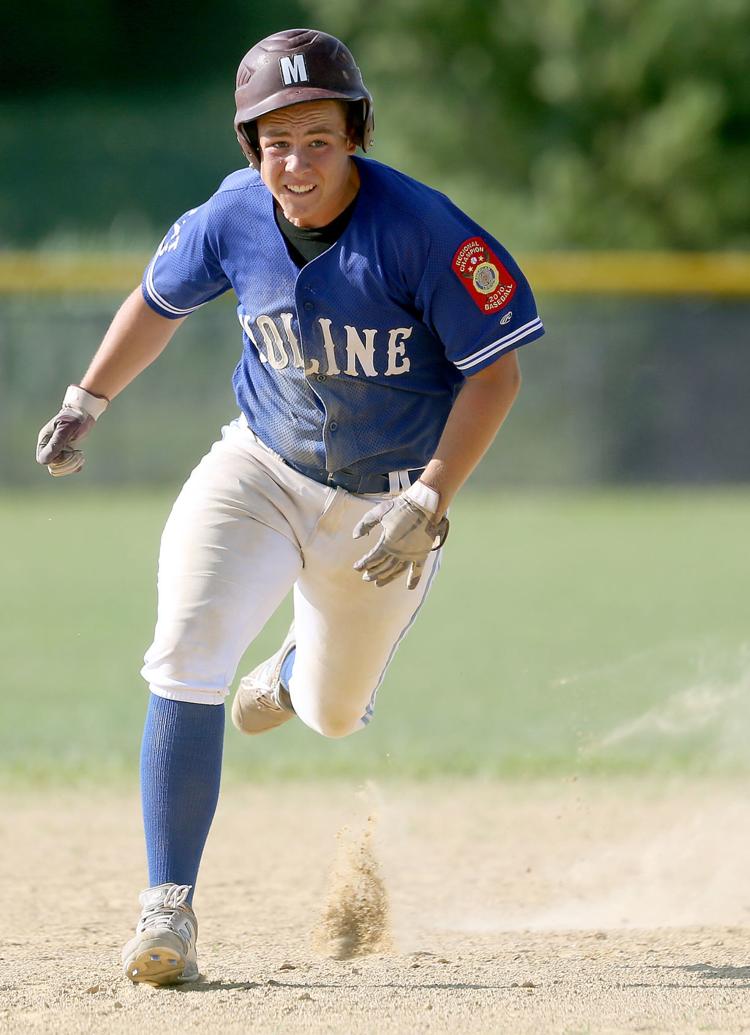 071919-mda-spt-legion-009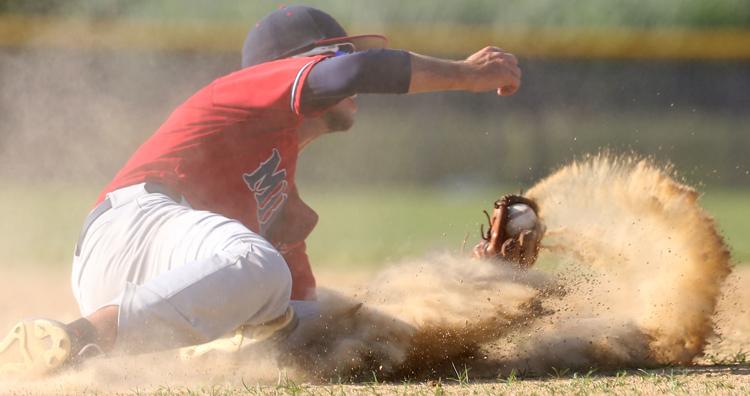 071919-mda-spt-legion-010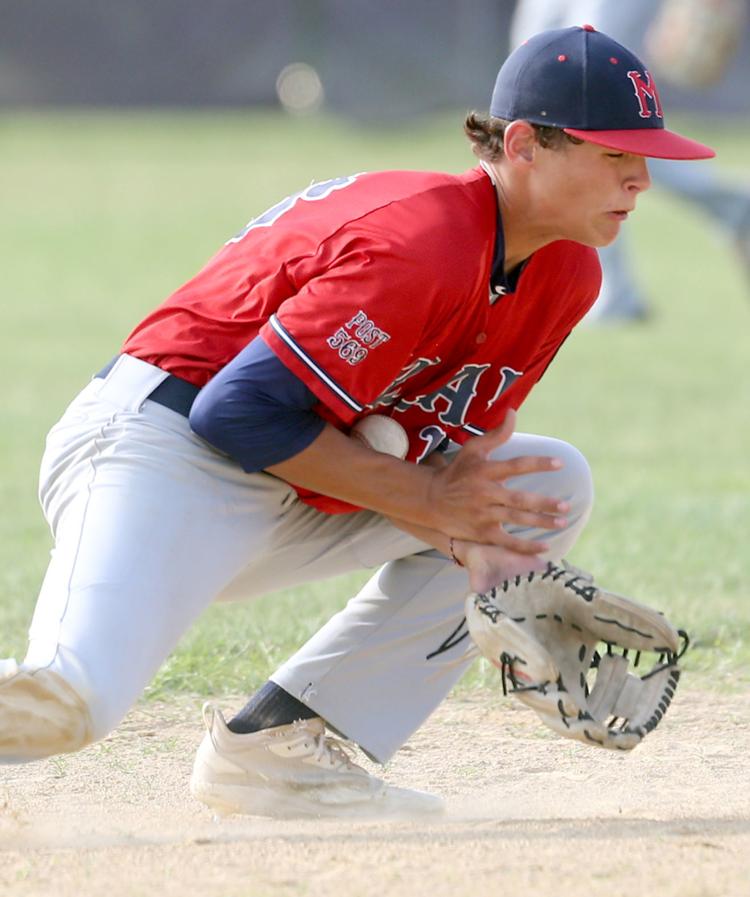 071919-mda-spt-legion-011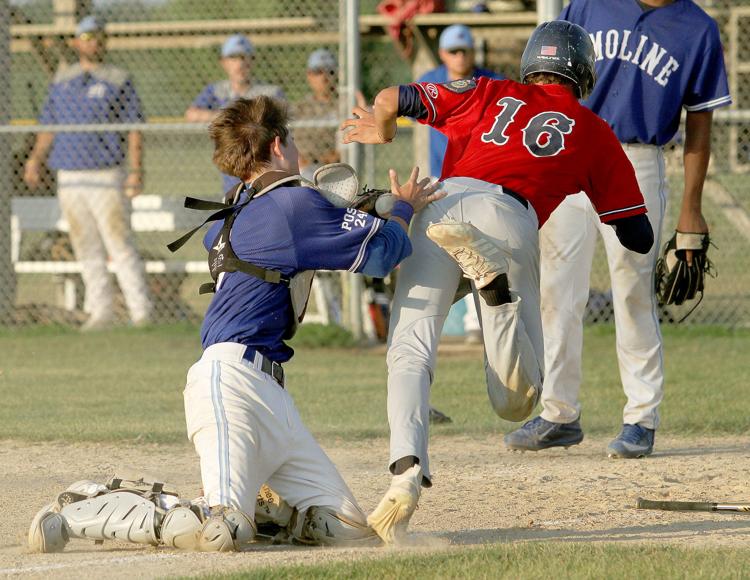 071919-mda-spt-legion-012