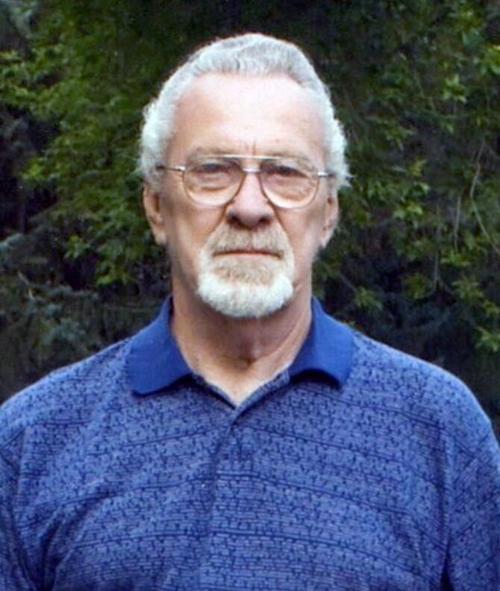 Steve Spanich still remembers the meeting well.
Attracting recruiting attention as an elite basketball prospect, Spanich met with his baseball coach at Rock Island Alleman High School in the spring of 1964 fully intent on giving up the sport.
"We had just played in the state tournament, had a great run and finished fourth in the state. I went in that day planning to quit baseball. I really believed basketball was where my future was," Spanich said.
Gene Henze didn't see it that way.
The young coach of the Pioneers baseball program believed Spanich had a future in baseball as well, something that proved out over time for the hard-throwing pitcher who eventually enjoyed a four-year professional career in the Chicago White Sox organization.
"He saw something in me as a 16-, 17-year-old that I didn't see in myself," Spanich said. "But, that was coach Henze. He understood the game, understood the psychology and nuances of it. He also understood people, and the things you learned from him, they stuck with you for life."
Henze, who coached Alleman baseball teams to two berths in single-class Illinois state tournaments during the 1960s and earned hall of fame honors for his work as the baseball coach at Black Hawk College from 1971 to 1984, died last week in Idaho at the age of 81.
His former players and former assistant coaches remember Henze as a coach whose beliefs were rooted in fundamentals and who had expectations of his players that prepared them for life.
"I'm starting my 52nd year as a baseball coach and there are things I learned from Gene that I still use today, going all the way back to when I played for him at Alleman," said Jim Murphy, who played on Henze-coached Pioneers teams between 1962 and 1964, was an assistant for Henze at Black Hawk and is currently an assistant coach at Paradise Valley Community College in Arizona.
"My passion for the game, the opportunities I saw in the game as a young player and coach, a lot of that is because of Gene Henze."
Bob Carroll, who worked for Henze as an assistant at Alleman and followed him as the Pioneers' baseball coach, describes him as detail-oriented.
"He knew exactly what he needed to do with every group that came through," Carroll said. "He was a very good technician, but he was even better at understanding what it took to bring out the best in every team he had."
Murphy, whose resume includes coaching Davenport Assumption to three Iowa state prep titles, describes Henze as "a good baseball man who believed in fundamentals and discipline."
He recalled one point during his senior season at Alleman when he missed a 9 p.m. curfew the night before a doubleheader by five minutes. By the time Murphy arrived home, Henze had called to check in.
A lineup regular, Murphy sat out the first game the following day, and he remembers Henze walking up to him between games.
"He looked me in the eye and said, 'Learn your lesson?' I told him I had and he put me back on the field for the second game," Murphy said. "As time has gone by, I understood why he did what he did and why that five minutes was important. I carried those expectations with me into my own coaching career."
In addition to working as the Pioneers' baseball coach, where Henze-coached teams posted a 98-63 record from 1962 to 1970, he also was a sophomore boys basketball coach and a freshman coach at Alleman, where he taught mathematics and mechanical drawing classes.
Henze went on to coach Black Hawk to a 364-141 record, working with nine players who played professional baseball and leading the program to berths in 11 state junior-college tourneys between 1971 and 1984.
"Gene was a baseball guy through and through," said Kevin Corrigan, who played on a Henze-coached Braves team. "He was a big believer in fundamentals, and he built that program at Black Hawk into the solid program it remains today. He took a lot of pride in being able to bring out the best in his players. Every year, he put together a good, solid team."
Henze was named to the Black Hawk College Hall of Fame in 2002 and the NJCAA Region IV Hall of Fame in 2008.
"Gene and his wife stopped by about 10 years ago and we talked a lot of baseball theory, coaching philosophy, and within 10 minutes I could see why he was such a great coach," said Black Hawk director of athletics Arnie Chavera, who during his 17-year tenure as the Braves' baseball coach broke Henze's school-record victory total. "He gave his life to the game of baseball, and he will always be remembered as a great leader here at Black Hawk."
After concluding his coaching career, Henze worked as an associate scout for the Baltimore Orioles organization for six years and broadcast Quad-Cities minor-league baseball and Moline High School basketball games.
He and his wife, Carole, collected classic Ford Mustang automobiles and developed a small business that sold Mustang parts to other enthusiasts.
Henze is survived by his wife, their five children, a sister, 16 grandchildren and seven great-grandchildren.
Be the first to know
Get local news delivered to your inbox!