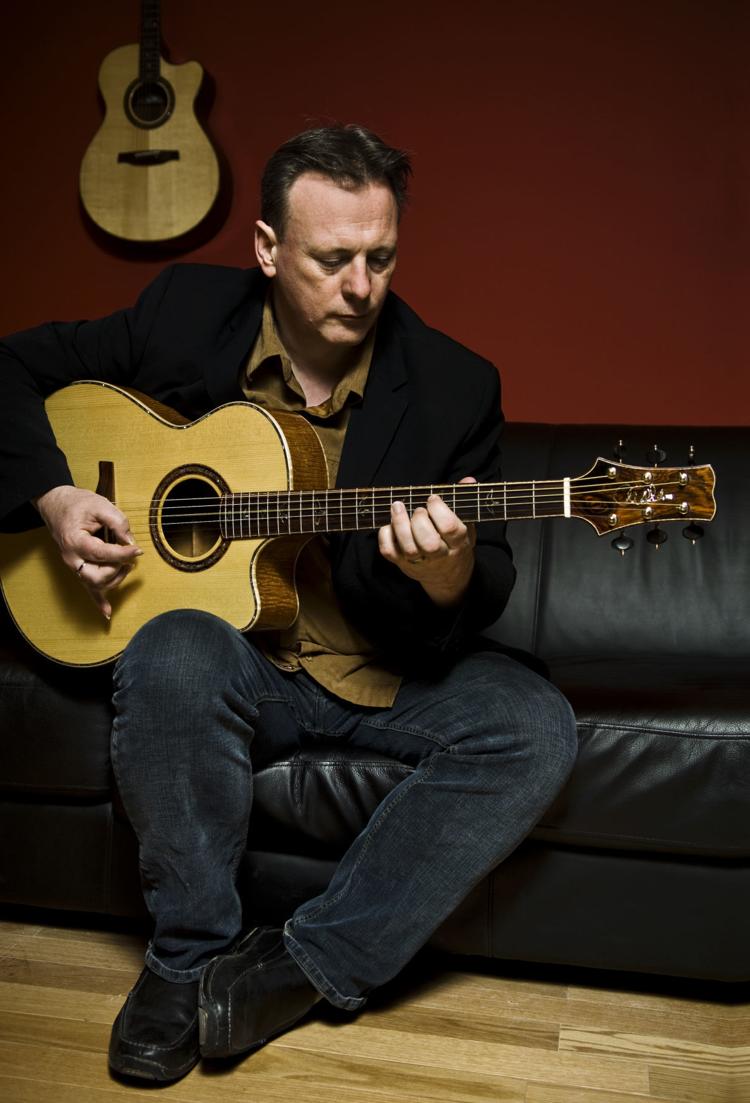 "From early childhood, his twin obsessions of traditional music and acoustic guitar have worked together to produce a startlingly original approach to this ancient art," according to the biography of McManus, who was born in 1965. "In Tony's hands, the complex ornamentation normally associated with fiddles and pipes are accurately transferred to guitar in a way that preserves the integrity and emotional impact of the music."
Self-taught from childhood, McManus abandoned academia in his 20s to pursue music full-time, his bio said, noting the session scene in Glasgow and Edinburgh, Scotland, provided the springboard for gigs around Scotland and a studio set for BBC Radio, frequently rebroadcast, began to spread the word.
McManus is in demand around the world and can be heard on dozens of albums. His new album "Mysterious Boundaries" is his most ambitious to date. A challenge from mandolin virtuoso Mike Marshall to learn the Bach E Major Prelude on guitar led to an exploration of classical and baroque music — different from the jigs and reels that he grew up with, according to his bio. By examining boundaries between genres and sticking to his steel string guitar (rather than classical guitar), the disc includes a rendition of Bach's colossal Chaconne in D Minor.
The event begins with a potluck dinner at 6 p.m., with music starting at 7. A $10-20 donation is suggested. For more information, visit bishophillcommons.com, and to learn more about McManus, visit tonymcmanus.com.