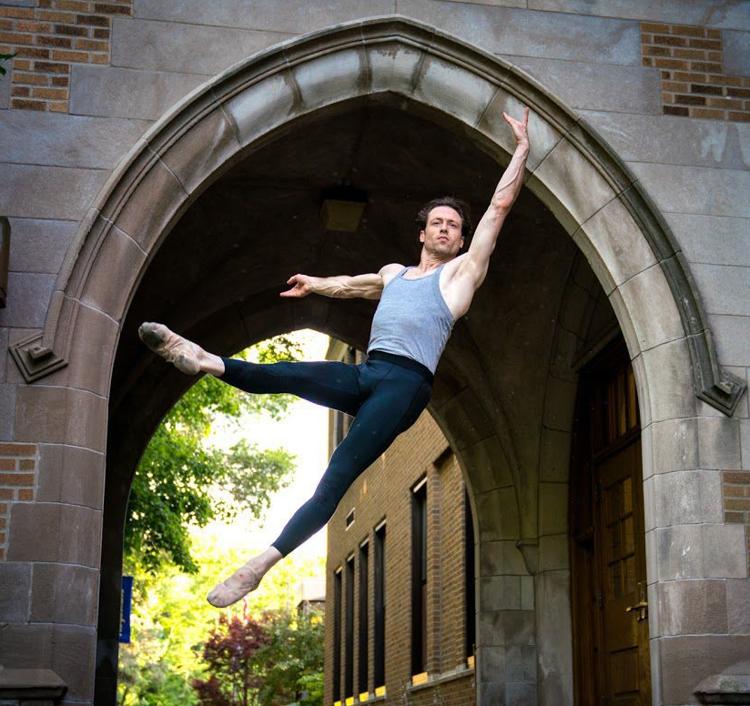 Ballet Quad Cities kicks off its 23rd season with a new venue, new artists and live music. Accompanied by a variety of classic and modern works, "MUSICMOVES!" will be danced at 7:30 p.m. Friday and Saturday, and 2:30 p.m. Sunday at Brunner Theater Center, 3750 7th Ave., Rock Island.
Among the program highlights are choreography by artistic director Courtney Lyon to excerpts from Georges Bizet's famous opera, "Carmen," and Igor Stravinsky's chamber concerto "Dumbarton Oaks" — both featuring veteran dancer Malachi Squires. Having trained at Houston Ballet Company and Marin Dance Theater, his credits include Chicago's Goodman Theater and Chicago Lyric Opera, as well as Dallas-Fort Worth, New York, Seoul and over 70 cities in Japan, with an appearance on national television in leading male roles in "Swan Lake," "Romeo and Juliet" and "Sleeping Beauty."
Register for more free articles
Stay logged in to skip the surveys
This weekend, Squires will dance a pas de deux from the passionate "Carmen" with Sage Feldges, in which the gypsy Carmen seduces soldier Don Jose, who is engaged to another woman. In the Stravinsky piece, Squires will dance lead with Meghan Phillips, and it also features Feldges, Claire Cordano, Nick Bartolotti, Maya de Leon, Rachel Martens, Madeleine Rhode and Mahalia Zellmer.
In "Dumbarton Oaks" (named for a famous Washington D.C. estate, now a Harvard research institute, library and museum), the choreography is inspired by the symmetrical shape and detailed texture of its pebble garden and fountain, and the Bach-like structure of Stravinsky's neoclassical 1938 score, according to BQC program notes.
The ballet program — which includes performances by flutist Jeiran Hasan and clarinetist Rob Miller — also features choreography by BQC veteran Emily Kate Long, including the fun finale, with music from Leonard Bernstein's "West Side Story." Tickets are $15-$25, available at eventbrite.com, balletquadcities.com, or by calling 309-786-3779.