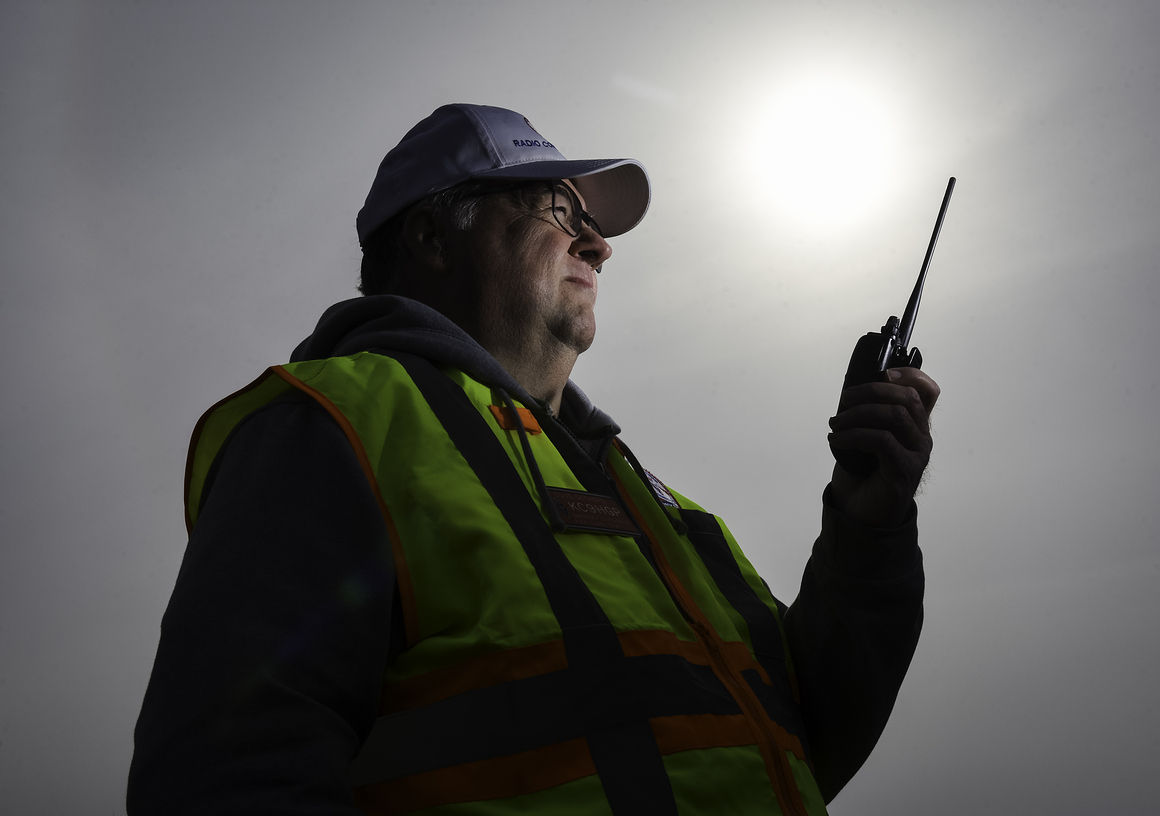 When a tornado hit the ground near the Quad-Cities just two days before Christmas 2015, most people were waiting it out in their basement. Not so National Weather Service SKYWARN storm spotter volunteer Doug Decherd, who with others, was hard at work tracking the storm.
"Tornadoes can strike at any time of the year," Mr. Decherd said.
Mr. Decherd has been volunteering as a spotter for ten years. He's had a passion for amateur radio -- ham radio -- since he was a child, but was able to afford to start truly following his passion only in the last decade. His love for helping people and amateur radio led him to volunteer for the Red Cross around the time of Hurricane Katrina, and then soon after at the National Weather Service.
Amateur radio is one of the only ways of communicating that is practically foolproof. During a natural disaster, cell phones can fail and people often are left without electricity. Amateur radio doesn't rely on towers or electricity, meaning anyone with a ham radio can effectively communicate at any time as far as the signal will carry.
"I've always liked watching storms, and I'm one of the guys standing out there when you shouldn't," Mr. Decherd laughed. Safety, though, is always a top priority when storm spotting. Despite what some people may believe, there is a huge difference between spotting and chasing. Spotters are encouraged to report from safe areas -- like a basement -- and never to follow a storm.
"Things can get lively," Mr. Decherd says with a smile. "When you've got a storm coming through at 40, 50 miles per hour, things move rapidly," he said, adding that it takes lots of concentration to watch, listen, spot, talk and write stuff down as the storm moves through -- a process that normally takes at least three hours.
Mr. Decherd, along with representatives from the National Weather Service, recommend that spotters go through training to ensure safety. "You need to be trained to know what to report and when to report it," he says. 
"You have to have a basic idea of how the radar system works,"  Mr. Decherd said of effective storm spotting.
The radar system is available for anyone to see on the NWS website, and Mr. Decherd says the system here is very good. While the radar is extremely helpful in getting a general idea of where the storm is, only spotters are able to tell whether that funnel is touching the ground or not.
The Davenport branch of the National Weather Service covers a large geographic area, which means more volunteers are always helpful to ensure that all areas are covered. "Storm spotting is essential. It's the lead-in to disaster response," Mr. Decherd says. "We can pretty much give everybody a heads up and say 'this is where you need to go look.'"
Reports from storm spotters play a big role in NWS warnings to the public, he said.  
There are more than 70 volunteer spotters now, and more eyes are always needed.
The training, available online and at the National Weather Service center in Davenport, is free. For more information on becoming a certified spotter, visit weather.gov. Both in-person and online training is available. If you're interested in learning more about amateur radio and becoming licensed, visit arrl.org.
Be the first to know
Get local news delivered to your inbox!