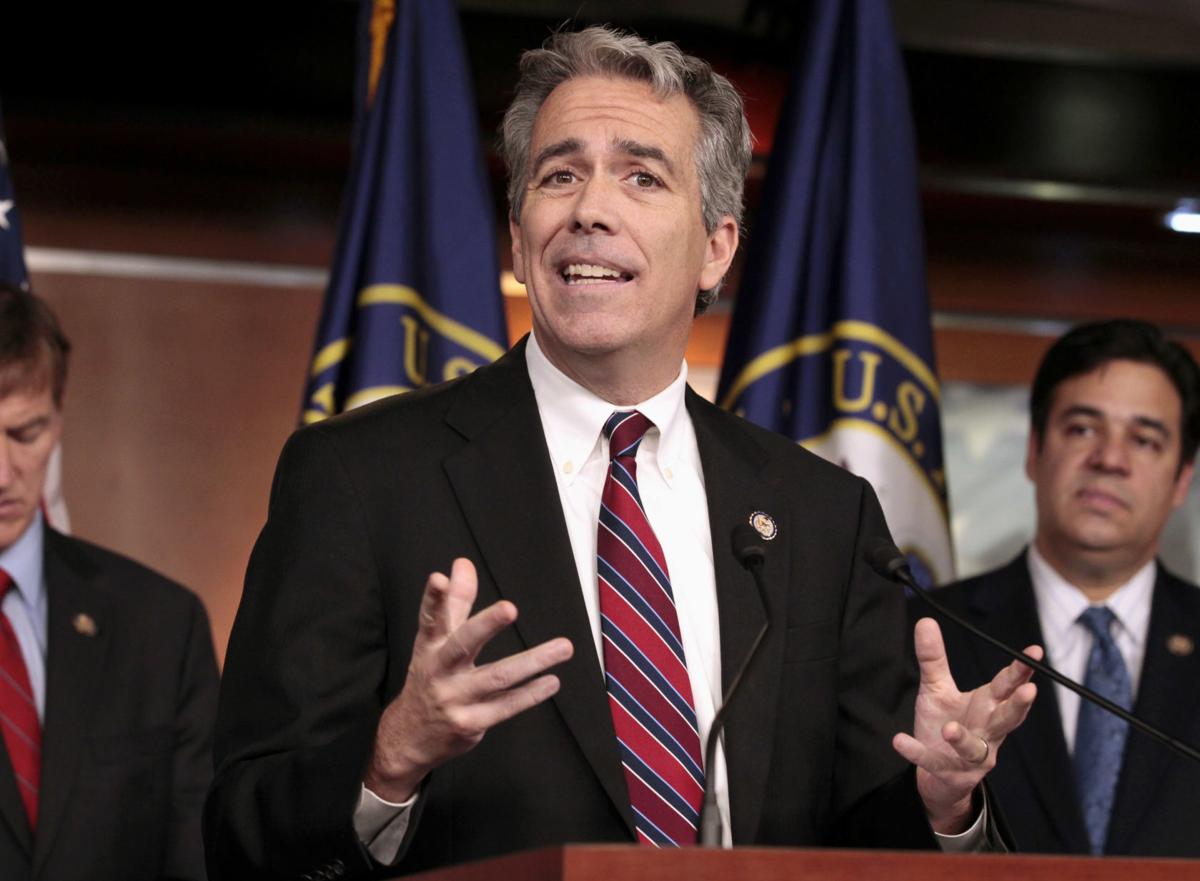 In 2016, ex-congressman turned radio talk show host Joe Walsh tweeted, "On November 8th, I'm voting for Trump. On November 9th, if Trump loses, I'm grabbing my musket. You in?"
In a surprising turnaround, the one-term GOP congressman from suburban Chicago's McHenry County was blasting his one-time hero, saying, "He's nut. He's erratic. He's cruel. He stokes bigotry. He's incompetent. He doesn't know what he's doing."
Illinoisans, who know Walsh's brand of politics best, can be forgiven if they thought at first that the former tea party darling was talking about his own well documented, nasty, divisive and racist rhetoric.
Consider that before he was fomenting revolution on national radio, this then-sitting U.S. congressman was accusing 2012 Democratic opponent Tammy Duckworth of not being a "true hero" because the decorated Iraq War veteran who lost her legs in a helicopter crash talked about her military service too much. Walsh also did his campaign no favors in accusing her of being more concerned about which dress to wear to the Democratic National Convention than mounting a serious campaign for office.
Duckworth's response killed two birds with one stone: "He's trying to distract the discussion from the real issues that are at hand. And yes, I do sometimes look at the clothes that I wear. But for most of my adult life, I've worn one color -- it's called camouflage."
You have free articles remaining.
She won the seat in Congress and later became a U.S. senator. As for Walsh, he took his act to the airwaves, where he remained apologetically angry and divisive. At least he did until he lost that national radio gig Monday after making clear his intentions to challenge Trump.
That's OK, Walsh says, the past is past.  He's a changed man with a newfound sense of shame over his past demonization of political opponents. With zero sense of irony, he's now presenting himself as the anti-Trump to appeal to those in the Republican Party who are so disaffected with the president they've adopted the slogan "Never Trump." Walsh clearly thinks he's a better alternative than Mark Sanford and William Weld, the other potential challengers to Trump whose fledgling campaigns have failed to gain any traction.
Whether Walsh's contrition is sincere or not, his decision to run has provided cannon fodder for his political and media critics. A virtual greatest hits of his worst moments were everywhere Monday. No big thing, Walsh 2.0 says. He regrets most, though not all, of them. He was especially contrite over specious claims that Barack Obama is a Muslim who was not born in America.
Remarkably, Walsh still sees his campaign as "a decent chance to present to Republican voters a conservative without all the baggage."
No word on what he expects to do with his own steamer trunk packed with nastiness. He does, however, expect Trump to come at him guns blazing. But given the president's immediate bland reaction to Walsh's bid, the Trump campaign doesn't seem terribly concerned by this primary challenge. Voters may not be either, given the similarities between the two men.
In fact, Republican primary voters would be better served if they had two competitive candidates with differing views from which to choose.