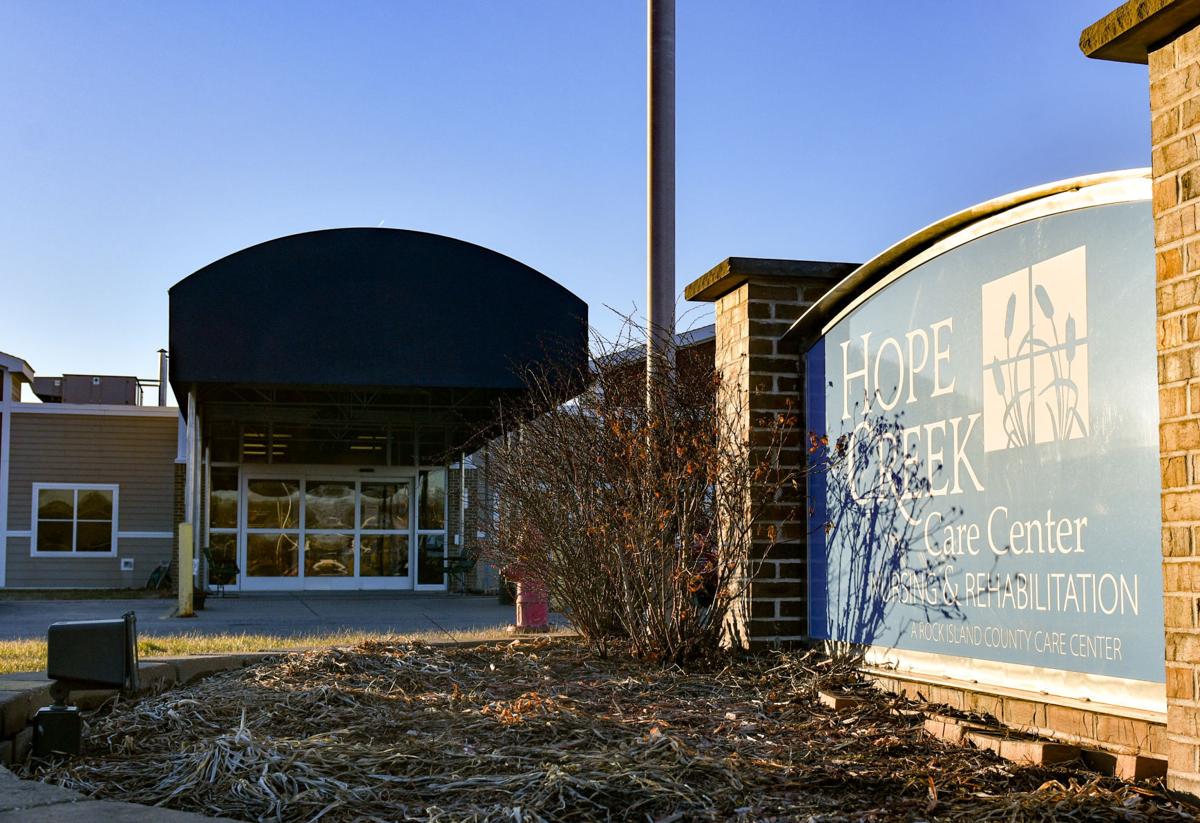 A three-month cost-benefit analysis of Hope Creek Care Center due out May 15 can't come soon enough for the home, Rock Island County government and the pocketbooks of taxpayers.
The county-owned nursing home and rehabilitation center's increasingly untenable financial situation demands that something be done sooner rather than later regarding the home's future.
County leaders can no longer continue to postpone tough choices and ignore the growing river of debt flooding Hope Creek and robbing the cash-strapped county of resources to fill other needs. The responsibility for that now falls where it should: on the shoulders of the elected 25-member county board now that the Hope Creek citizens' advisory group has been dissolved.
We hope that even the most reluctant board members will at last find the courage to do what must be done -- even if it means selling the home -- after learning Monday from county administrator Jim Snider that Hope Creek owes $5.3 million in short-term debt. That's up from $4.6 million in January. Hope Creek officials also are using the county credit card to pay the staffing agency that provides the nurses essential to the home's operation.
Snider told members of the county governance, health and administration committee that Hope Creek owed GrapeTree Medical Staffing $100,000 for nursing placement services. The bill was too much for the county to scrape together.
"We literally took our credit card -- because we don't have the cash right now -- we have a $16 million budget, but there's not enough cash flow to pay a $50,000 bill," Snider said. "There's not enough in reserves or savings. This got us by the last few weeks; that's how tenuous the situation is."
The credit card was used to make a $22,000 payment to the agency on April 5 and a $20,000 payment on April 18.
You have free articles remaining.
Overall, the county paid GrapeTree $1 million in 2018, Snider said. To be sure, increased nursing care costs aren't just a problem for Hope Creek. A serious nursing shortage is driving up staffing costs for health-care facilities across the country. Many homes, especially public ones, also are struggling due to state Medicaid reimbursement backlogs and reduced patient counts. At Hope Creek, for example, the second-floor wing has been closed to move all of the 141 patients that remain to the first floor of the 245-bed facility.
Meanwhile, there is no cash to pay bills as creditors call to demand payments for services they provided in good faith.
"We're doing everything we can to be accountable and responsive to the patients," Snider promised. "Our administrative staff at Hope Creek is extremely top-notch.
"It's a tough business. We need to run it like a business, and we need to be accountable like a business because these are taxpayer dollars that are being drained."
He's right. It's clear, however, that what the county is doing now is not enough, especially given what's at stake.
Bill Gabelmann of the Honkamp Krueger accounting firm told the committee Monday, "Net operating costs are running a loss of about $460,000 per month. The county, of course, supplements that in the form of property tax revenues."
Given all that, much is riding on next month's report from Management Performance Associates (MPA).
If the St. Louis firm hired by the county board in January can help identify a way out of this mess AND compel reluctant elected officials to act on it, its $29,000 fee will be worth its weight in gold for county taxpayers.