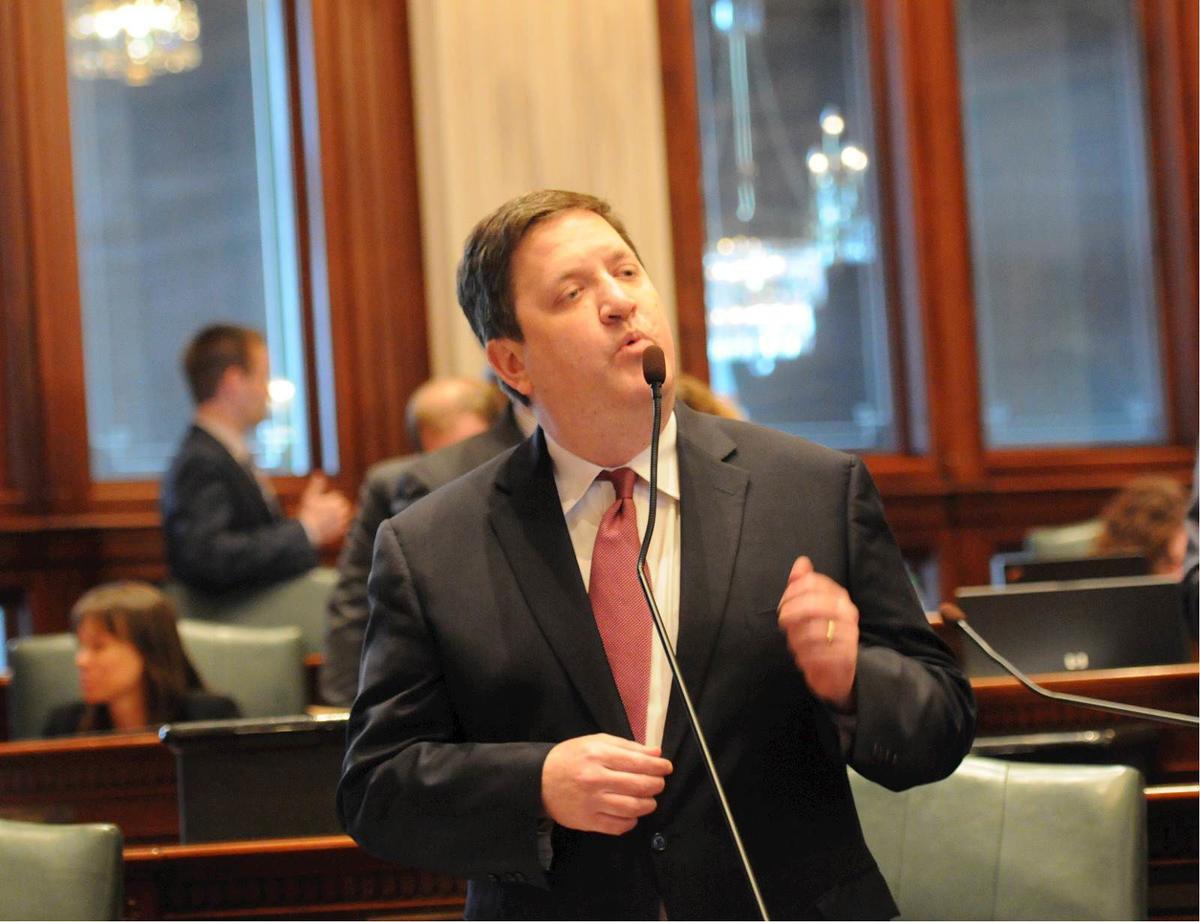 Illinois sixth-most-populated county is about to embark on an experiment that could set the stage for trimming waste and inefficiency in a glut of more than 7,000 local governments in Illinois.
Kudos to Gov. J.B. Pritzker who signed a bill this week to give voters in McHenry County the power to abolish via referendum some of the county's 17 townships.
Thank you to state Rep. David McSweeney, R-Barrington Hills, who refused to give up the fight to make his district a test case for right-sizing government everywhere. And to the members of the General Assembly who agreed to reduce the number of signatures required for a citizen-initiated referendum on the issue. They were not swayed by the angry opposition of statewide township officials and county leaders. With the governor's signature on the bill, those leaders no doubt are closing ranks and crafting strategies to save even one township from being impacted.
But it's not just townships that are in McSweeney's sights with this pilot program. "We need to show that it works," he told Capitol News Illinois. "But in the future, I plan to use this as a way to promote other types of consolidation -- we need to look at school districts, park districts, municipalities."
McSweeney's next target, according to The Daily Herald of Arlington Heights, is the multitude of school districts in Illinois, with particular emphasis on consolidating independent elementary and high school districts into combined unit districts.
That is probably welcome news to Rock Island County residents who worked hard to create a unit district that included United Township High School and some of its multiple feeder districts. The effort to combine Silvis, Colona, East Moline and UT made it nearly to the ballot in 2014 before it was halted due to historic chaos in Springfield.
You have free articles remaining.
The McHenry County experiment could provide the impetus to not only get the effort moving again, but to look at including all the independent feeder districts that opted out of the merger the first time.
The success of the McHenry County test case also should embolden reform-minded leaders outside Chicagoland. For example, we hope it leads Henry County to re-examine right-sizing local government. The last effort to find more economical and efficient ways to provide local government services was killed after angry objections by township officials.
In spite of their opposition to any changes in local government, especially those that impact them, township officials are right about one thing: for downstate communities in non-metropolitan areas, townships and other local governments can play different and more important roles for residents than those in urban areas do.
But in making it easier for citizens to change their local government, McSweeney's legislation ensures that local voters -- not elected officials -- make that decision. It gives the governed the power to decide how they are governed and taxed, and how those dollars are spent. In other words, it's democracy in action.
The new law also gives voters the authority to reject the notion that things should be done this way because that's the way they've always been done. As this critical test case moves forward, expect a host of comments from township officials and their allies broadcasting doom and gloom if voters do anything to change the status quo.
This legislation, however, gives McHenry County reformers a chance to make their case for change and a forum to share the advantages of carefully considered government reform.
As consolidation advocate, former state lawmaker and McHenry County Chairman Jack Franks told Capitol Illinois News, "This is how government is supposed to work. It's supposed to be a laboratory; it's not supposed to be static."
Let the experiment begin.