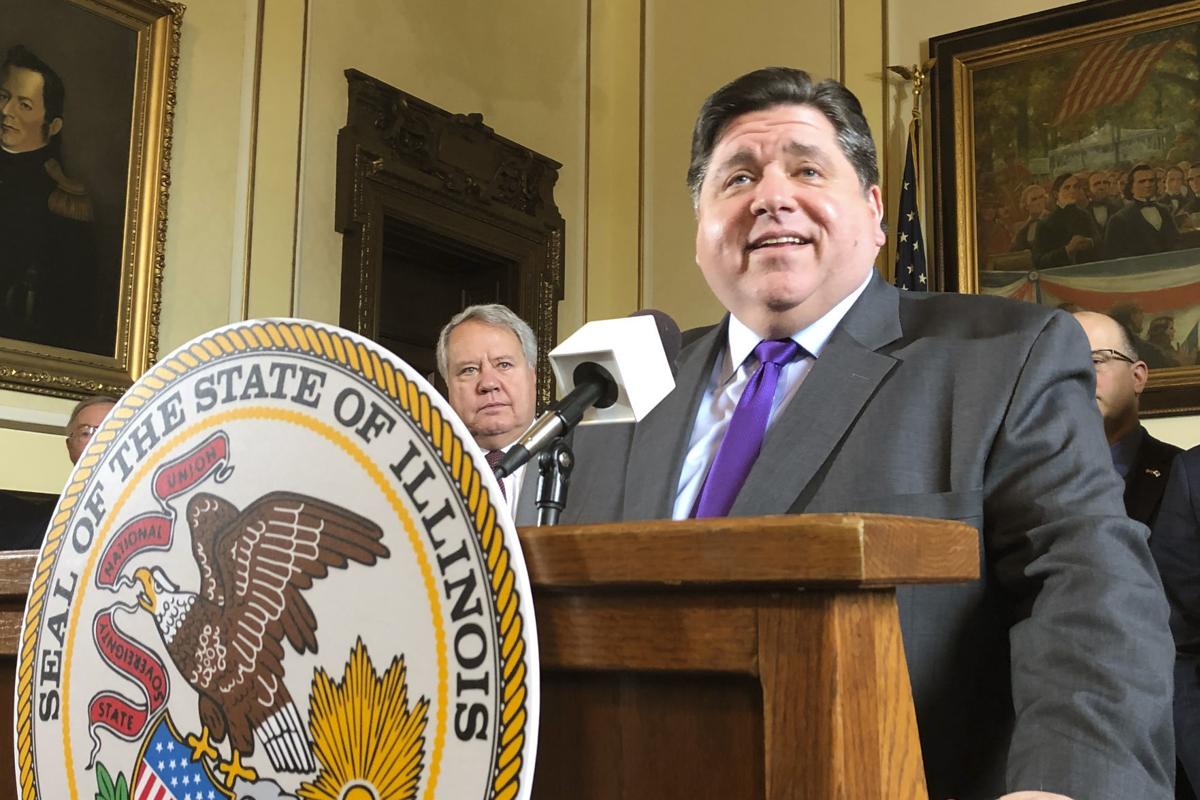 Try this on for size: "First-in-the-nation Illinois."
Gov. J.B. Pritzker no doubt likes the ring of it.
Even before Iowa's caucus disaster Monday night, Pritzker was pitching the idea that Illinois should go first in the presidential nominating process in 2024.
With a tweet Monday, the governor said, "If you're looking for a state whose people represent the diversity of America, look no further than Illinois. It's time for the most representative state in the country to be first in the nation."
This is no lark. The day after it became clear that Iowa botched reporting Monday's caucus results, Pritzker's chief of staff said he will push the issue with the Democratic National Committee.
We're struck by the idea that if it happens, Illinois Quad-Citians who have watched their Iowa neighbors get all the attention over the years might finally get their chance.
You have free articles remaining.
Sure, Chicago would dominate the voting and the candidates' time, just as it does now with other statewide elections. But Rock Island County and western Illinois would certainly get more attention from presidential wannabes than they're getting now. And it would be Iowans who would have to cross the river to get in on the act.
Some analysts have pointed out it might be tough for Illinois to get the DNC to go along. The Chicago Tribune pointed to the state's history of corruption and the more recent problems with the new automatic voter registration system.
However, if the DNC wants to find a state to go first that is representative of the country, then Pritzker has an argument. In his tweet, the governor pointed to a 2016 analysis by National Public Radio that said Illinois ranked highest in the nation when comparing state education levels, racial makeup, income and other factors to the national average.
Illinois should expect a fight, though. The Land of Lincoln has a primary system, and so does New Hampshire, which jealously guards its first-in-the-nation status.
If Pritzker wants Illinois to go first, he'd be going up against Bill Gardner, the Granite State's legendary secretary of state, who seems to have made it his life's work to keep New Hampshire first.
All of this is speculation, of course. But Illinois Quad-Citians might find some measure of satisfaction in wresting the first-in-the-nation prize away from Iowa.
At least around here, Illinoisans have had to listen for years to Iowans poking fun at them. Former Iowa Gov. Terry Branstad hardly ever stopped by the Quad-Cities without cracking wise about Illinois' imprisoned former governors. Turning the tables just might be something that Pritzker could get all Illinoisans behind.