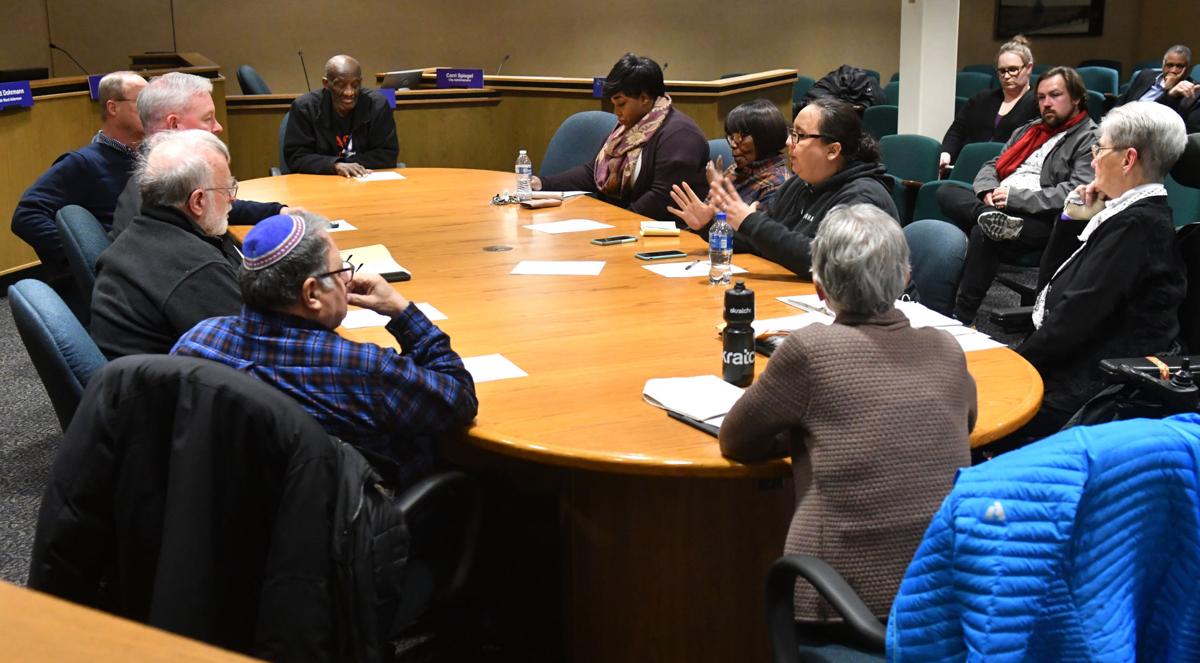 The City of Davenport has finally taken the right step toward ending the fiasco at the civil rights commission.
The city, led by Mayor Mike Matson, has gone to Scott County District Court seeking a declaratory judgment that establishes who rightfully sits on the commission. For the record, they are: Janelle Swanberg, Richard Pokora, Henry Karp, Ruby Mateos and Lee Gaston. There are two vacancies because of the departure of Randy Moore and Patricia Hardaway.
We have long said there is no real legal dispute here. Former Mayor Frank Klipsch had every right to appoint the people he did — it was only civil disobedience by commissioners who refused to leave, and some in the public, that has prevented the commission from doing its job.
As we said some weeks ago, it is time to end the chaos.
At recent meetings of the civil rights commission, two sets of members (one lawful, the other not) have tried to conduct business. All that resulted was the denial of progress on civil rights and damage to the city's reputation.
We are hopeful that a judge will rule soon, and that the court will grant the temporary injunction the city also seeks while the underlying case plays out. It's only common sense that those appointed by the mayor and confirmed by the council conduct the business of the commission as the case is adjudicated.
We had urged a year ago that this action be taken, only to see the former mayor summarily dismiss four commissioners. And while understandable, it only resulted in another court case and a longer stalemate.
We believe Matson and the city council have done the right thing by filing this suit, which comes after an attempt at mediation involving the Justice Department seems to have failed.
Now it is up to the courts. The former commissioners who are the defendants in this suit previously have said they will abide by a court's decision.
We hope the decision comes expeditiously so this matter can be put to rest, and the commission can get on with its business.
The cause of civil rights protection has been damaged for too long by this controversy.
Catch the latest in Opinion
Get opinion pieces, letters and editorials sent directly to your inbox weekly!