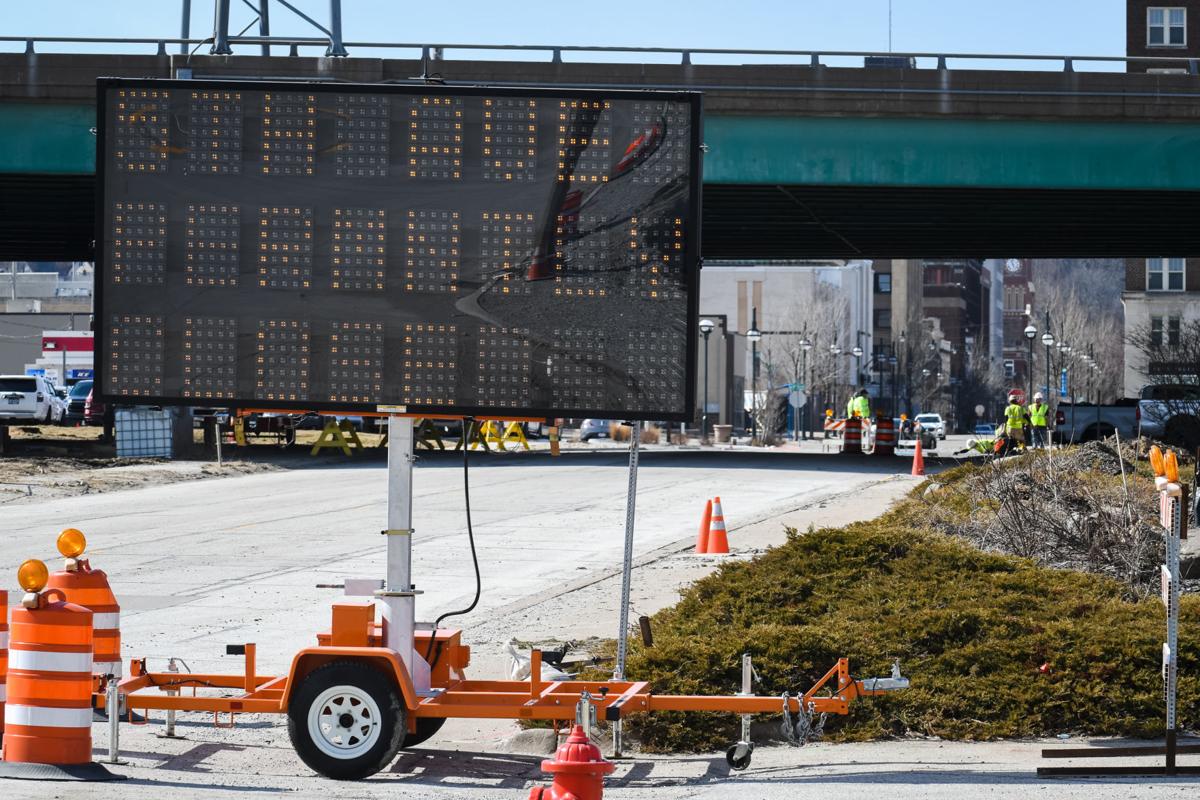 We generally wait at least until the robins return in force and spring has fully sprung to begin reminding drivers to be on the lookout for construction workers.
But there seems little point in waiting given the recent spike in road projects due to welcome springlike weather, word that Interstate 74 bridge construction is amping up and, sadly, the news that road construction already has claimed another victim.
The Illinois Department of Transportation reports that a worker was struck and critically injured on Monday while working along a central Illinois roadway.
According to the Associated Press, IDOT spokesman Guy Tridgell said the man and two other workers were filling potholes on Morton Road in Jacksonville near Interstate 72 when they were struck by a motorist. One worker was still in the hospital in critical condition at this writing after being airlifted to Springfield for surgery. The other two were treated and released after the accident which is under investigation by the Illinois State Police, AP said.
Mr. Tridgell called Monday's incident "yet another sad, unfortunate reminder of the dangers of working and traveling in work zones."
He urged motorists to slow down, remain alert and use extreme caution when approaching workers along roadways.
We've heard that message before, and often. But it needs repeating as we prepare to rush from place to place while navigating an ever-increasing number of barricades and orange cones on Quad-Cities streets, state and federal highways, county roads and country lanes.
Part of the danger is in the distraction created by the construction itself. Work is heating up on the Interstate 74 bridge, and there's plenty to look at. Indeed, we suspect we're not alone in having sneaked a few peeks at the cranes and heavy equipment while crossing the bridge or traveling along River Drive.
But too much gawking and gaping creates bottlenecks that present their own dangers. And though we're pleased to see that the Interstate 74 bridge construction won't mean permanent lane closures any time soon, it no doubt will necessitate temporary lane and road closures.
For example, Moline's 5th Avenue is closing between 19th and 21st streets, and after construction, 5th Avenue will be closed permanently to vehicular traffic entering or exiting from 19th Street.
Warmer weather also will relaunch the expansion of John Deere Road, and a host of other projects will be gearing up soon.
We can't do anything about the inconvenience except take it in stride. But we can help ensure our own safety and the safety of others by following a few simple guidelines:
— Slow down. Always follow posted work zone speed limits. Those limits are not a suggestion they are the law. There is a Zero Tolerance policy against violations in work zones and fines have increased.
— Pay attention. Workers and heavy equipment may only be a few feet from passing vehicles.
— Be patient. Remain alert in case you need to slow down or stop due to traffic or construction work.
— Follow the signs. Arrow boards and flaggers are not there to make your life more difficult, they are there to help guide you safely through the work zone.
— Don't tailgate. One of the most common crashes in a work zone is a rear-end collision.
One last thing: Please do construction workers everywhere a favor, and as IDOT asks: "See Orange. Slow Down. Save Lives."
Part of the danger is in the distraction created by the construction itself.
Part of the danger is in the distraction created by the construction itself.