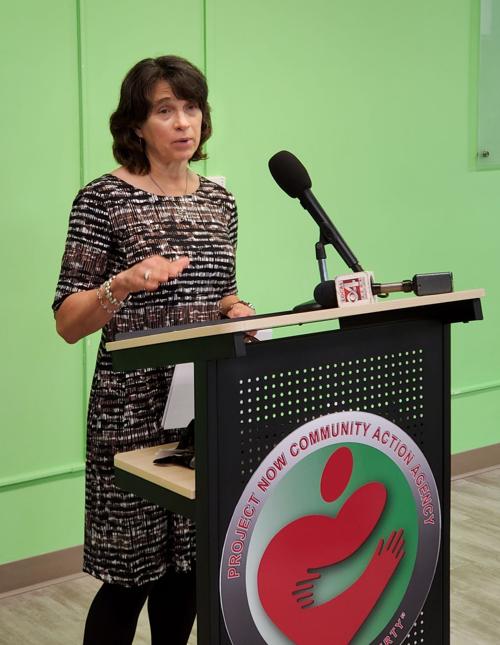 When the pandemic hit and the economy collapsed last spring, governments took decisive action to prevent renters from being thrown out of their homes. Many of them had lost their jobs and were struggling. Governments across the country recognized this fact and eviction moratoriums were put in place.
Well now, with the pandemic easing, in many places these moratoriums are being lifted. In Illinois, Gov. JB Pritzker has indicated the state's moratorium on evictions will likely end in August.
That presents a problem. There are eviction cases that have been waiting to get access to the courts.
That day will soon come. But rather than be overwhelmed with the prospect of a clogged court system, not to mention the prospect of people being thrown out of their homes and landlords going without rent money, a coalition has formed to avert this crisis.
Illinois' 14th Judicial District, Project NOW, the Salvation Army, Prairie State Legal Services, the Rock Island County Bar Association, Deere & Co., and the Public Interest Law Initiative have partnered on an Eviction Diversion Program.
Modeled after programs in other states, the idea is to use federal funding and mediation to help people who are behind on the rent, get landlords paid and keep people from becoming homeless.
With about $1.5 million in funding, there is money available for this task. The federal government has seen to that. And about a week ago, the coalition put out the word to people that they should step up and get help if they need it.
We echo that call. As officials in the coalition say, the more people seek help now, the greater the likelihood their cases won't end up in court.
Already, Judge Carol Pentuic referred to one lawyer who has 100 eviction cases ready to go. It's not clear how many others there might be, but there are 15,000 renters in Rock Island County alone. If only a fraction of those are in trouble, it could be daunting.
"We simply cannot handle the volume. Evicting a tenant doesn't solve the problem," Pentuic said at a news conference about a week ago. "It's in everyone's best interest to try to divert this out of the court system and participate in the program. We don't want you coming through the courthouse door if you can avoid it. There are programs available that can help everybody."
It may not be in landlords' best interest to rush to the courthouse. With other cases that also have been on hold since the pandemic, the court system faces a lot of pressure. Pentuic warned that eviction cases won't proceed as quickly as they once did.
As part of this program, landlords who do seek eviction will be required to go through mediation first. Officials in the coalition hope that, by working with professional mediators, landlords and renters will find a middle ground that will work for both.
The coalition emphasizes this is an effort that does not elevate one side over the other, renter or landlord.
Pentuic says it is in the best interests of all to seek accommodation.
We don't know how this will work. The good thing is, there is money available. But the sooner people act, the greater their chance at relief.
In some other states, we've heard about how rental assistance is not getting to people who need it. In this case, officials are practically begging for people to step up.
Our interest is that people who already have been stressed for more than a year by the pandemic won't now have to worry about eviction; that property owners, who face these stresses, too, get paid so they can keep their businesses; that the court system isn't jammed up.
Throughout the pandemic, we have faced uncertainty on a number of fronts. This is merely another challenge.
We think this diversion program is a good idea. Rather than just letting all these conflicts work their way through the courts, this seems like a good-faith effort to work out problems in a way that is not adversarial and doesn't just allow bad consequences to happen.