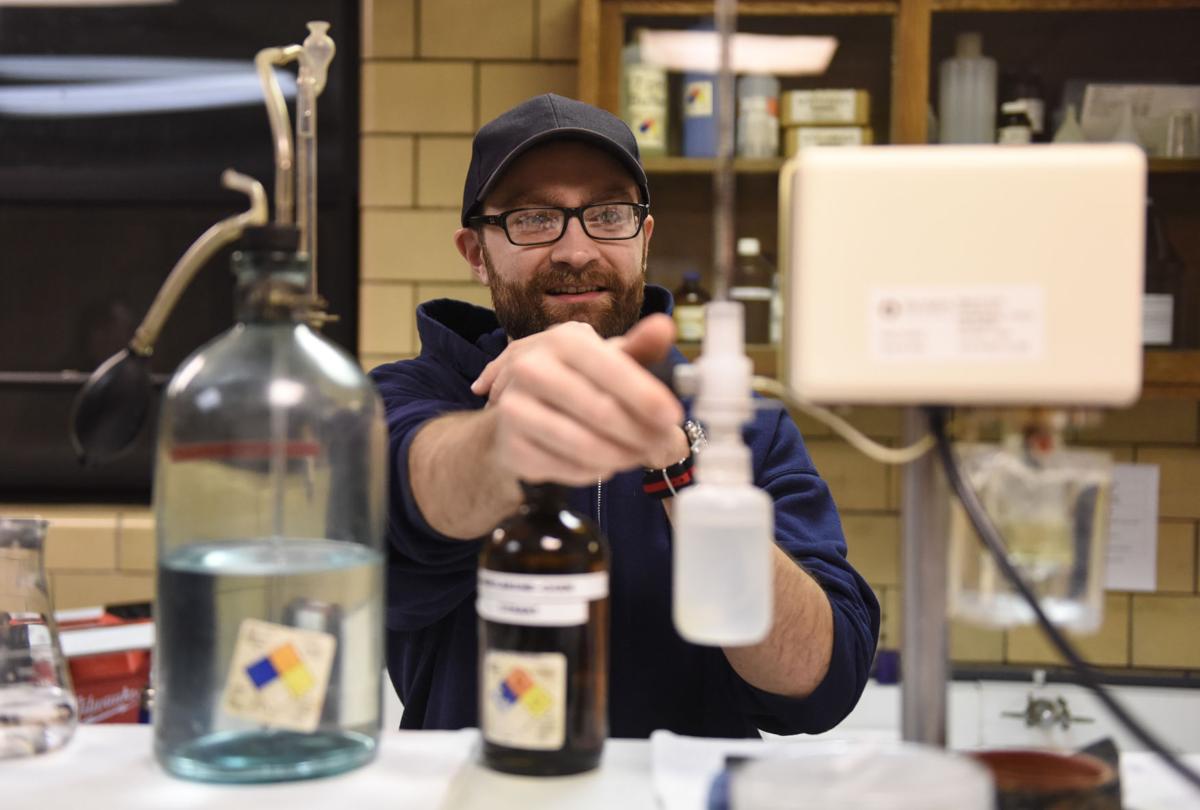 Illinois lawmakers took a major step toward ridding the state of lead in its drinking water by passing the Lead Line Replacement and Notification Act during their spring session. The act requires water system operators to take action toward replacing lead water lines in their jurisdictions.
Illinois has a special problem with lead water lines. The Illinois Environmental Council says that an eighth of all lead lines still in use across the country are in Illinois.
The Metropolitan Planning Council, a Chicago-area organization, says there are 636,000 lead water lines still in use in the state.
As we understand it, the Chicago area is most acutely affected. What's more, the council reported that the state's Black and Latino residents are disproportionately impacted.
How prevalent are lead water lines here in the Quad-Cities?
Well, according to state data, we don't really know. Illinois is one of only a handful of states that require water system operators to report material inventories. But when you check out the latest reports at the Illinois Environmental Protection Agency, you don't learn much about the prevalence of lead water connections in Rock Island County.
Two thirds of the more than 54,000 service connections were catalogued as "unknown," according to state data. That includes nearly all of the connections in Rock Island and about 40% in Moline.
About 20% of the connections countywide were copper without lead solder.
City officials we have spoken with say they are not aware of problems with lead in our drinking water. But given the figures reported to the state, there is much we don't know about the lines that are taking drinking water into our homes.
That is troubling, and to the extent this legislation sheds light on this issue, it is a good thing.
What we do know is that lead in any amount is dangerous. The federal Centers for Disease Control and Prevention says, "Because no safe blood level has been identified for young children, all sources of lead exposure for children should be controlled or eliminated. EPA has set the maximum contaminant level goal for lead in drinking water at zero because lead can be harmful to human health even at low exposure levels."
Sen. Melinda Bush, the Grayslake Democrat who sponsored the bill, estimated replacement of lead lines in Illinois will cost $5 billion, according to Capitol News Illinois.
The new legislation allows for cities to apply for extensions. There also is a grant program to help minimize the cost.
We find it hard to believe this won't come at a significant cost, depending on just how many lead lines are in our community. Even finding the answer to that question will be labor intensive, according to city officials that we've talked to.
Typically, we hear about the dangers of lead in paint. Since the Midwest has one of the country's oldest housing stocks, this is a particular danger. But our water systems can't be ignored. The Chicago Tribune recently reported that 8 in 10 Illinoisans live in a community where lead was found in at least one home over the past 6 years.
East Moline found one home with 3,000 parts per billion of lead in tap water, according to the Tribune.
We believe this legislation holds great promise. If this area has a lot of exposure to lead water lines – and there is a manageable way to discover it and rid the community of the danger – then that is a good thing. We owe it to our children, to all of us, really, that the water we drink is safe. That is basic. But we also believe there needs to be flexibility exercised in implementing these new requirements. A $5 billion price tag is hefty, and while there may be federal funds available through President Joe Biden's infrastructure plan, we know state and municipal budgets already face fiscal challenges.
We think the General Assembly deserves credit for taking on this task, but it will be effective only if it is implemented with an eye toward ensuring the public safety comes first, but that other considerations don't get lost along the way.