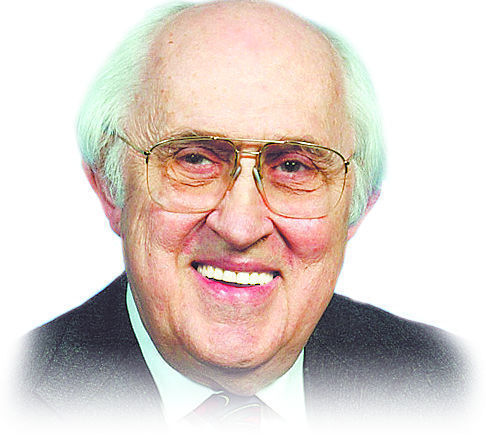 No Red White and Boom on the river. Civic-sponsored pyrotechnic displays and parades canceled. With no mass activities, people throughout the region are resorting to backyard fireworks on their own: illegal, but who's to stop them?
This year's scattered and unfocused celebration of the Fourth reflects the state of our nation: fragmented and in decline.
That's certainly not the way we picture ourselves. It is a point of pride to cite the United States as a powerful, prosperous country; leader of the free world; universally envied or admired for our military prowess, financial strength, technical skill; and "liberty and justice for all," regardless of race. religion, or ethnicity.
While our leaders, political and financial, would strenuously deny it, those concepts have begun to fray. Our unwillingness to deal with climate change; our incredible ineptitude in meeting the coronavirus crisis; our ham-handed dealings with immigration; and the eruption of anger that has been boiling over about the reality of life in this country for minorities has puzzled the world and disheartened our staunchest supporters.
The European Union has justifiably banned travelers from our heavily-infected nation. Despite its many problems, countries are starting to accept China as the future world leader. Our president routinely trashes our allies and flatters our enemies. One prominent Irish commentator reported that western nations are beginning to regard us with amazement and - this really cuts - pity.
You may bristle at this, but a quick scan of the foreign press will bear me out. Those viewing us from outside think we have lost our collective mind. The election of Donald Trump was considered a blunder, but then, those Americans occasionally do strange things. His subsequent, remorseless dismantling of our domestic institutions and blithe dismissal of international relationships were stunning, but not as shocking as Congressional unwillingness to check his outrageous behavior.
What happened to the land of the free and the home of the brave? The short answer is that we mistook one of TV's fictional characters for the real thing and were stuck with his inadequacies. Oddly enough, he seemed to be sailing toward re-election by commanding the news each day, distracting everyone from the damage being done in every department of government. But Nature stepped in and the man behind the curtain was revealed.
Although Trump declared himself the only one who could fix things back in 2016, he ignored the threat of coronavirus until it was late in the game. Even when it could no longer be dismissed, he refused to take charge - or even put someone competent in charge - and handed off a national crisis to the fifty states. The resulting chaos was inevitable.
Trump occupies an office that commands world attention. Everything he says and does is headline news and he knows and works it without rest. Think what a difference it would have made if he had started wearing a mask at every news conference. Persuasive speech is powerful, but, as we have heard all our lives, actions speak louder than words. His personal dismissal of masks encouraged too many leaders, governors and mayors, to follow his bad example and contribute to additional loss of life.
For reasons that defy logic, Trump supporters have stood by their man, deaf to all criticism and holding fast to the soothing explanations of the Fox propaganda mill and the constant stoking of fear and anger by right-wing radio and social media. True conservatives are rising in opposition (you may have seen Lincoln Project ads) but many - especially and inexplicably, Christian fundamentalists - stand firm.
The recent revelations about Russians paying Taliban fighters bounties to kill American soldiers are denied by Putin and that seems to satisfy our leader. But coronavirus cannot be dismissed. The toll grows and each day we learn more about covid-19's deadly effects, even for those who are infected but show no immediate symptoms. The president's insistence on early opening of businesses and mass gatherings have caused, not a second wave, but a swelling of the first.
It doesn't seem fair that Fate has loaded us with intractable problems of climate, disease, and centuries of racial injustice all at once. It's even worse that we have the least capable person in our history in charge of dealing with them.
Even absent the celebrations, this is a 4th of July we won't forget.
Catch the latest in Opinion
Get opinion pieces, letters and editorials sent directly to your inbox weekly!