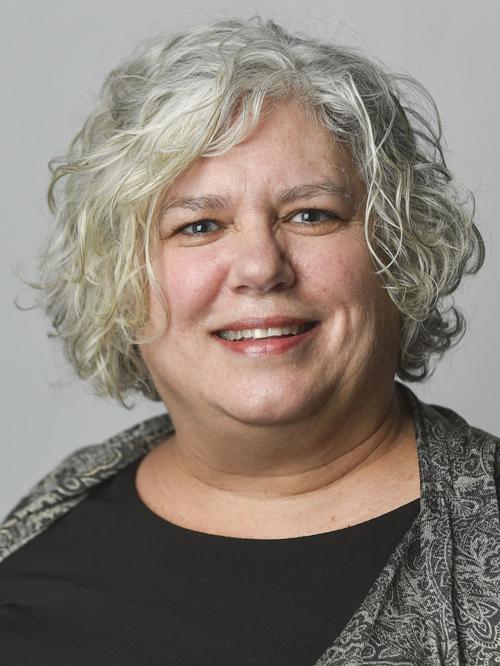 The holidays are over. The door has closed behind the last houseguest.
Soft, tender cookies are now dry under brittle icing. Millefiori-style Christmas candies have formed a concrete-like mound as hard as the nubby white-covered dish in which they are stuck.
A random gift bag is poking out from under a sofa, while glittery party hats and horns wait on an end table to be stored away with the hope that I'll remember to bring them out to ring in 2020.
These remnants of the holidays prove that I participated in celebrations.
Merriment is juxtaposed with sadness during the holidays more than any other time of year. Some sadness comes simply from watching time march on, but much of it comes from missing a person who is not around; whether their absence is due to death, health, or distance. Recognizing the sadness makes me want to grab all opportunities for new happiness.
New memories were created as old ones were discussed. Loved ones who live on in memory only were honored while clutching those who were near.
I am happy to have siblings with whom I can share childhood stories and am aware that those relationships are precious. My smile carried a pinch of nostalgia as I watched the youngsters find their place in the family circle. I appreciate the effort it took for folks to celebrate together, to gather intentionally, to not let an opportunity slip by.
On Jan. 1 folks reflect on their lives and think of how they want to live the upcoming year. Resolutions are made. Resolutions are broken. Some resolutions become new habits, new opportunities, new doors to stride through.
The idea of a new year being a doorway reminds me of one of my favorite quotes by Tennyson which beckons me to embrace the new year: "Hope smiles from the threshold of the year to come. Whispering, 'it will be happier.'"
Why January? Why do we choose what is often a dreary, steel gray-colored month as one in which we reflect? Maybe that is precisely the reason; the nights are long and dark, people tend to "hole up" during the winter leaving more time for contemplation.
Also, the ancient Roman god Janus was the protector of gates and doorways, giving us the name of the month which opens the door to a new year.
He is often depicted as having two faces, one looking backward and one looking to the future. Have you given it any thought? Do you meticulously list your resolutions numbered on a paper you can tick off as they are accomplished? Do you leave sticky notes on your bathroom mirror? Do you keep your ideas private or share with others?
Whether you choose to make resolutions or not, I hope you use your Janus faces.
By looking to the past the future can hold more meaning. Conversely, seeking what the future holds can help you value your past.
A friend recently stated that important opportunities should not be left to chance.
That is advice I am taking to heart this year. My backward-looking Janus can tell you any number of times this year when opportunities were missed because I left them to chance. When bumping into a friend in a grocery store, I would chat briefly and leave with a promise to catch up soon. What?
If left to chance, we'd bump into each other in the grocery store six months later and say the same thing.
My forward-facing Janus plans to make that change, create the opportunities, make this a year of intention instead of chance.
Anne VandeMoortel is a Moline school nurse, blogger, grandmother of five, Prader-Willi mother, serial hobbyist, and collector of people and their stories.
Whether you choose to make resolutions or not, I hope you use your Janus faces.