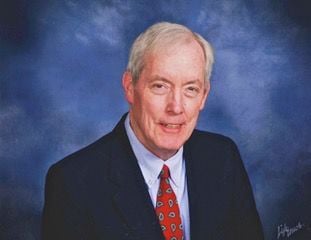 How would you like to be called a racist? Every day. Hundreds of times a day.
The Mueller coup having failed, Democrats have a new strategy: call President Donald Trump a racist.
On July 16, a Mike Brest/Washington Examiner article appeared captioned "CNN, MSNBC combine to call Trump or his tweets 'racist' more than 1,000 times since Sunday, July 14, 2019."
Why? Because in a three-tweet thread Sunday morning, the president told Democrat/Socialist Reps. Alexandria Ocasio-Cortez, Rashida Tlaib, Ihan Omar, and Ayanna Pressley to go back to their countries of origin to help them if they are unhappy with the United States.
Over two days, CNN called the president a racist 636 times; MSNBC, 471 times. But would Democrats reaction have been any different if the president had said "as American citizens, these congresswomen have an absolute right to emigrate to any country they believe to be is better?" Would he not still have been labeled racist.
Today anybody the left disagrees with is labeled a racist, including, Speaker Nancy Pelosi, former Vice President Joe Biden, Thomas Jefferson, and anybody who voted for Trump.
Then, when Democratic Rep. Elijah Cummings took a verbal punch at the Border Patrol and it facilities, the president launched a three-tweet counter-punch on July 27:
-- "Rep, Elijah Cummings has been a brutal bully, shouting and screaming at the great men & women of Border Patrol about conditions at the Southern Border, when actually his Baltimore district is FAR WORSE and more dangerous. His district is considered the Worst in the USA."
-- "As proven last week during a Congressional tour, the Border is clean, efficient & well run, just very crowded. Cummings District is a disgusting, rat and rodent infested mess. If he spent more time in Baltimore, maybe he could help clean up this very dangerous & filthy place."
-- "Why is so much money sent to the Elijah Cummings district when it is considered the worst run and most dangerous anywhere in the United States. No human being would want to live there. Where is all this money going?"
Not unexpectedly, the president was quickly labeled a racist by Cummings, Al Sharpton, Pelosi, Elizabeth Warren, Beto O'Rourke, Bernie Sanders and every other Democrat on the planet. But is Baltimore really a rat-infested, mess?
Is it a dangerous mess?  Baltimore has the highest crime rate among America's 30 largest cities, the second highest violent crime rate, and the highest murder rate with more than 50 homicides per 100,000 people.
These facts are not being denied by the Democrats. So, can the president fairly call Baltimore "dangerous?"
And while the New York Times calls Trump a racist every chance it gets, consider what it has previously said. In May, the New York Times Magazine described the "Tragedy of Baltimore," decrying the 2015 post-Freddie Gray riots as "nothing less than a failure of order and governance the likes of which few American cities have seen in years."
Has Cummings ever said Baltimore was "dangerous," or "infested?" Yup, in 1999: "This morning, I left my community of Baltimore -- a drug-infested area where ... the drugs ... have already taken the lives of so many children. The same children that I watched 14 or 15 years ago as they grew up, now walking around like zombies."
Why is it racist to say Baltimore is "rat and rodent infested" but not racist to say is is "drug infested?"
Sanders was also quick to label Trump a racist for his Baltimore tweets. But read what Sanders said about Baltimore in 2015: "The fact is that American is the wealthiest country in the history of the world, but anyone who took the walk that we took ... would think you were in a third world country. ... Half of the people don't have jobs. ... hundreds of buildings that are uninhabitable. ... kids are unable to go to schools that are decent."
So why is it racist to say Baltimore is a mismanaged, dangerous rat-infest city, but not racist to say Baltimore is a drug-infested city that looks like a third world country, where kids look like zombies, half the people are unemployed, hundreds of buildings are uninhabitable, and the schools aren't decent?
Could there be a double standard afoot? Why hasn't CNN called Elijah or Bernie a racist 636 times over two days?
You wonder why the president tweets? If you were accused of racism, would you take it? Are CNN and MSNBC going to defend him? If he plays the piñata, won't the allegations be taken as true by half the country?
John Donald O'Shea of Moline is a retired circuit court judge.