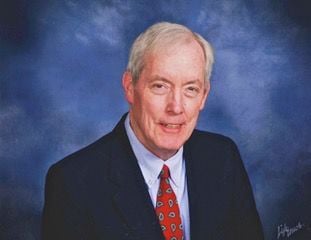 Not long ago, I was playing golf, and got chased into a gazebo by a passing shower. Three other men, all Black, also took shelter. I didn't know them; they didn't know me. They talked, and I just listened. One of the men said he had worked as an Illinois prison guard. A second, indicated that he had taught in the Chicago school system for 20 years. Both began talking about "gangs." The man who worked at Thomson said that if you wanted to survive in prison, you had to pick your gang. The teacher said that the same was true in the minority neighborhoods of Chicago.
Their point was that, either in Thomson prison or the minority neighborhoods of Chicago, trying to survive without joining a gang was to invite retribution of all the gangs. The teacher put much of the blame on crack cocaine. He said it destroyed families and minority neighborhoods which had previously been safe places to raise a family. Why the men chose to discuss these matters in front of me, I don't know.
But from my experience on the bench, what they said had the ring of truth. Then, one of my retired colleagues sent me an article that appeared in the Chicago Sun-Times on July 6, entitled, "Chicago's most violent weekend of 2021: 104 shot, 19 of them killed. 13 kids among the wounded."
The Sun-Times states that, "Through July 4, ... 2,019 people have been shot in Chicago this year, an increase of almost 13%, compared to the year before, and a 58% increase in shootings compared with 2019.
• " ... a 15-year old boy was critically hurt in a drive-by shooting...."
• That followed an attack when "two people were killed and four wounded, including a 12-year-old girl, and a 13-year-old boy in Washington Park on the South Side."
• "That happened around the same time that a 6-year-old girl and a woman were shot in West Pullman, and about four hours after an 11-year-old boy and a man were shot in Brainerd on the South Side."
• "A 21-year-old man, shot twice in the head, and a 26-year-old man, shot in the torso, were pronounced dead ...."
My colleague asked me, "What's the solution?"
I would begin by asking, "Who do we want to run the prisons? The guards or the inmates? Who do we want controlling the streets of Chicago? The gangs or the police?
The statistics cited by the Sun-Times provide the obvious answer for any rational person: We want the guards to run the prisons; we want the police to run the streets. But America is a democratic republic, and the voters can choose to live in cities without police protection. They can do that by electing idiots as their mayors and members of their city council. Once in office, these idiots can defund the police, strip away their immunity, prohibit the use of force by policemen and prohibit "stop-and-frisk."
That is what is happening in Chicago, New York, Portland, San Francisco, Minneapolis, etc.
In defunding and defanging the police, these idiots create a vacuum, which is quickly filled by the gangs. The results are always predictable. Over the 4th, in Chicago the result was "104 shot, 19 of them killed. 13 kids among the wounded." How many of these were shot by gang-bangers? Were any shot by police officers?
So what is my solution? My solution would include at least the following:
1. Adequately fund the police;
2. Hire enough police officers to do the job;
3. Train them to be high-quality, color-blind policemen — to judge by character.
4. Keep [or reinstate] "qualified police immunity." If an officer is going to face personal liability and jury trial every time he uses force, or intervenes in good faith, no officer in his right mind will risk using force.
5. Reinstate the use of "stop-and-frisk." No citizen likes to be stopped and frisked by an officer who believes he has reasonable grounds or a reasonable suspicion for doing a pat-down search. But gang members don't buy guns the way law-abiding citizens do. They acquire their guns via theft or the black market. A pat-down search is only a slight, albeit unpleasant, inconvenience for a person not carrying a gun. A cop cannot find what isn't there. But to the gang member carrying a gun illegally, it poses a grave risk of jail or prison. Illegal possession is an easy crime to prove. It is the most effective means of gun control for those who would illegally acquire guns. The choice is clear: brief, unpleasant inconvenience, or "104 shot, 19 of them killed. 13 kids among the wounded."
6. When officers go beyond the "qualified immunity" accorded them by the U.S. Supreme Court, prosecute them to insure public confidence in the justice system.
7. And perhaps most importantly, don't vote for idiots. Judge candidates by their character.
John Donald O'Shea, of Moline, is a retired circuit judge and a regular columnist for this newspaper.