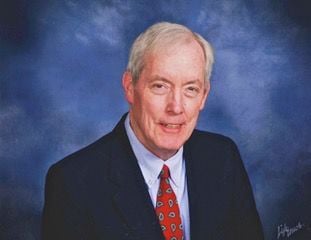 In 2004, the Commission on Federal Election Reform was created by former President Jimmy Carter, a Democrat, and former Secretary of State James Baker III, a Republican, in the aftermath of the 2000 presidential election and the 2004 election in Ohio. The commission was a nongovernmental, private bi-partisan organization. Among its 18 other members were former Senate majority and minority leaders Tom Daschle, a Democrat, and Bob Michel, a Republican.
For those too young to remember, the 2000 Bush v. Gore election was decided only after the U.S. Supreme Court put an end to the Florida election recount. Those old enough will recall the bizarre spectacle of Broward County canvassing board member, Judge Robert Rosenberg, using a magnifying glass to examine a disputed ballot to discover "hanging chads."
The commission was created to recommend measures designed to instill confidence in the integrity of their elections. In presenting its report, Carter and Baker wrote:
"Elections are the heart of democracy. They are the instrument for the people to choose leaders and hold them accountable. At the same time, elections are a core public function upon which all other government responsibilities depend. If elections are defective, the entire democratic system is at risk.
"Americans are losing confidence in the fairness of elections, and while we do not face a crisis today, we need to address the problems of our electoral system."
In 2016 and in 2020, the feared "crisis" materialized. In the aftermath of the 2016 election, hordes of Democrats believed President Trump had won only by virtue of Russian meddling. That belief could not be overcome even when the Mueller Report found no evidence of collusion. Now in 2020, Trump and millions of his supporters believe the election was stolen by fraudulent ballots manufactured by Democratic operatives, and by voting machines programed to switch Trump votes into Biden votes, or by under-counting Trump votes. And their beliefs, even if untrue, will not be overcome by any "official" report. It is, therefore, time to revisit the bipartisan commission recommendations made to insure fair, honest elections. And even more importantly, to insure election results in which all Americans — Republicans and Democrats — can have confidence.
In the executive summary of the 91-page report, the commission made five main recommendations:
"1. We propose a universal voter registration system in which the states, not local jurisdictions, are responsible for the accuracy and quality of the voter lists.
"We propose that the U.S. Election Assistance Commission (EAC) develop a mechanism to connect all state lists. ... Connection will eliminate the vast majority of complaints currently leveled ... A distributed database can remove interstate duplicates and help states to maintain an up-to-date, fully accurate registration list.
"People would need to register only once in their lifetime, and it would be easy to update their registration information when they move.
"We also propose that all states establish uniform procedures for counting provisional ballots ...."
"2. To make sure that a person arriving at a polling site is the same one who is named on the list, we propose a uniform system of voter identification based on the 'REAL ID card;' or an equivalent for people without a drivers license. ...
"States should play an affirmative role in reaching out to nondrivers by providing more offices ... to register voters and provide photo IDs free of charge.
"There is likely to be less discrimination against minorities if there is a single, uniform ID, than if poll workers can apply multiple standards. ... We also propose that voters who do not have a photo ID during a transitional period receive a provisional ballot that would be counted if their signature is verified.
"3. We propose measures that will increase voting participation by having the states assume greater responsibility to register citizens, make voting more convenient, and offer more information on registration lists and voting.
"States should allow experimentation with voting centers.
"We propose ways to facilitate voting by overseas military and civilians, and ways to make sure that people with disabilities have full access ...
"States and local jurisdictions should use Web sites, toll-free numbers, and other means to inform citizens about their registration status, and the location of their precinct.
"To improve ballot integrity, we propose that ... prosecutors issue public reports on their investigations of election fraud...
"States should not discourage legal voter registration or get-out-the-vote activities, but they need to do more to prevent voter registration and absentee ballot fraud."
"4. We propose ways to give confidence to voters using electronic voting machines that their votes will be counted accurately.
"We call for an auditable backup on paper at this time... We encourage independent testing of voting systems (to include voting machines and software source code) under EAC supervision.
"5. ... We propose that state election management bodies be reconstituted on a nonpartisan basis to become more independent and effective.
"We cannot build confidence in elections if Secretaries of State responsible for certifying votes are simultaneously chairing political campaigns. ...."
The 2005 commission's recommendations are not infallible. But any Democrat or Republican who wants fair and honest elections should embrace them, at least as a starting point to restore trust in our elections. They deal with honesty, as well as the appearance of honesty.
John Donald O'Shea, of Moline, is a retired circuit judge and regular columnist.