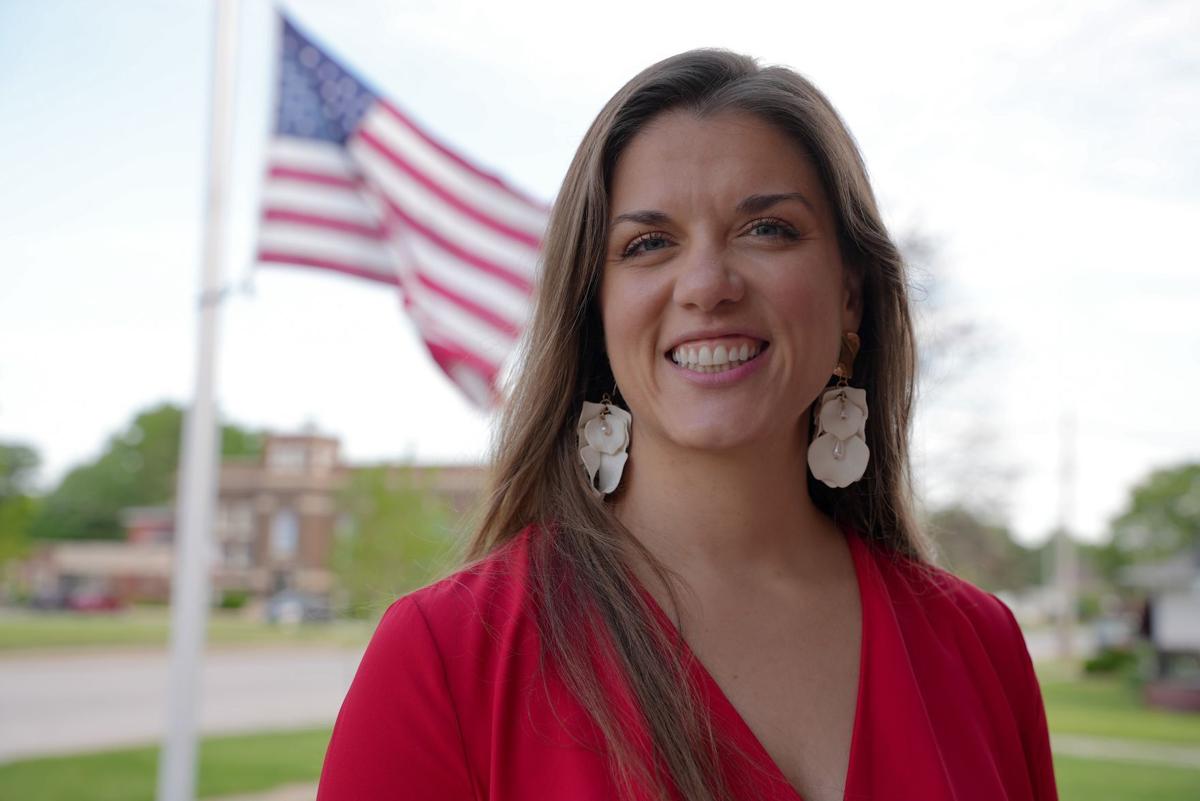 You may have read something about the Democrats' corrupt redrawing of the congressional maps here in Illinois. It's bad. As a veteran woman running for Congress who has been intentionally targeted by their dirty gerrymandering in the redistricting process, let me share with you just how awful it is.
The Illinois 17th Congressional District, where I live, covers a large swath of rural northwestern and central Illinois, touching parts of Rockford at the top to Bloomington at the opposite end. When I ran for Congress last year against Rep. Cheri Bustos, D-Ill., our campaign surprised the pundits and the establishment and came within four points of defeating her; President Trump actually won our district by two points.
Rather than run for re-election, Bustos read the writing on the wall and decided to retire. But Democrats in Springfield saw that same writing on the wall and instead decided to squeeze as many Republican voters out of our district as they could to try to get a Democrat elected next year.
I'm not backing down. As last week's shocking election results made clear, the red wave is coming to Illinois, no matter how cleverly Democrats draw their maps.
To be clear, there's nothing wrong with redistricting in and of itself; people are leaving our state, and Illinois lost a seat in Congress after the census. The maps have to be redrawn somehow to adjust. But Democratic Party insiders in Springfield — who unilaterally control the process—are going to comical, almost insane lengths to rig the maps to prevent Republicans from getting elected.
They'd deserve credit for their creativity if it wasn't so obviously corrupt. In one version of their map, you could drive a straight line out of the 17th District for two hours and pass through six different districts before entering back into the 17th. Their latest version has the 17th District hugging the rural parts of northwestern Illinois before sharply curving out to the east and carving a narrow strip out of the central part of our state, with random branches jutting out all along the way. They're chopping the 17th District into an unrecognizable mass, splitting up and rearranging entire communities for the sole purpose of clawing power away from the people into their own elitist hands by electing a rubber-stamping Democrat for Nancy Pelosi in Washington.
It looks like a Picasso painting, but it's certainly not art. In drawing these maps, Democrats didn't care which communities they were lumping in with which. Some small towns were split in half. The only thing that mattered is how many Republican voters, regardless of where they're from or what their communities' needs are, live within the lines. My good friends, who live 20 minutes away from me, can't vote for me any longer because they are in a different district. But don't worry, my friends who live two and a half hours away now can.
This isn't how Illinoisans should be represented in Washington. The bad news is Democrats are going to get away with their gerrymandered maps. The good news is we're still going to fight – and we're still going to win. The tides are shifting. Even the Democrats in our area know this corruption has to stop. Americans, no matter the party, are waking up.
The Republican voters of the 17th District won't be intimidated so easily, and neither will I. I've spent time in Kabul under threat from the Taliban – power-hungry Democrats in Springfield wielding sharpie pens don't scare me. I've seen worse. I'm a battle-ready leader who serves in the U.S. Army Reserve. No matter how Democrats redraw the maps, I am going to fight everyday to ensure every voter and every community in the 17th District have their voices heard in this election.
The Democrats care about preserving their political power. I care about fighting for the interests of the Illinois 17th District, regardless of what map the Democrats draw. That's the kind of campaign I plan to run, and that's the kind of congresswoman I plan to be. Let's go.
Esther Joy King is a Republican candidate for Congress in Illinois' 17th Congressional District.