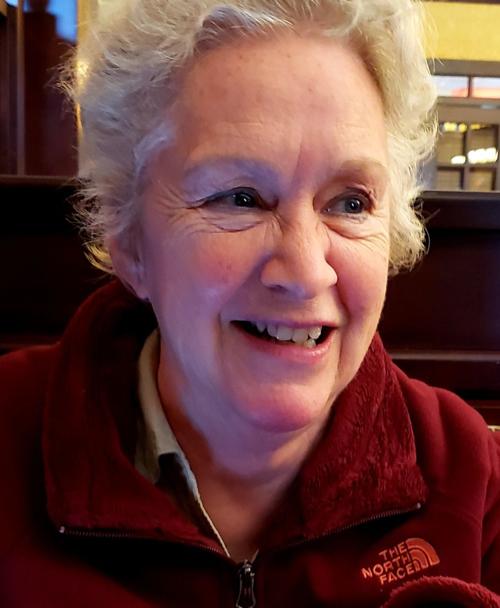 When I agreed to run for the Rock Island County Board, I believed I could make a difference. A major point of my campaign was to see to it that the needs of our most vulnerable people would be met.
Like many of you, much of what I thought I knew about Hope Creek came from the media. There were many negative pieces to learn from: accounts of violations, a political campaign featuring photos of a hurt resident, the one-star rating it had until the middle of 2017.
But I have also learned that the home has pulled itself up from that one-star rating to a respectable three. I've met with men and women who work at the home, and I have been pleased with the care they have been providing.
Best of all, I've heard from people who have family or friends living there. Without exception they have told me how grateful they are for the care and nurturing received by those they love.
So I have wanted the county to keep Hope Creek. But as all of you reading this know, our nursing home is operating in a way that cannot continue.
The state of Illinois has not come through with sufficient funding for Medicaid patients (and Hope Creek accepts and looks after Medicaid patients with the same care and concern given to all their residents. This is part of why we love it.)
You have free articles remaining.
The occupancy rate is low, in spite of the good care the residents receive. (Years of negative publicity take their toll.)
The county has run out of options. We cannot even borrow enough money to keep Hope Creek open. If we cannot pay the RN's and LPN's with whom we contract, the home will be shut down.
Many of you have written to me, urging me to vote against the sale of Hope Creek to a for-profit corporation. And the Dispatch-Argus, which has repeatedly urged the Board to sell the home, now advises that we reject Aperion's offer and consider instead an offer that's half a million dollars less from another for-profit company with a better rating.
Yes, the rating for the Moline Aperion care facility is one star – as Hope Creek was two and half years ago. But other Aperion Care Centers have better ratings.
There's one other thing: The dozens of emails I have received from county residents have nearly all labeled the sale as "union busting." I hope not. I would like to think that Aperion would be smart enough to keep the good people who turned Hope Creek around from a one-star rating to three stars. After all, Aperion will not make a profit if it cannot attract residents.
If we can sell it, then it will be up to all of us who care about the residents in our nursing home to pay close attention to the new operation. I hope we take the time to visit the home under a new owner, to check the ratings the home gets, and to see for ourselves the care the residents receive.
And finally, while I appreciate the time you have taken to share your concerns, you have not offered viable alternatives to our selling the home. If we fail to sell the home, then what?
I think you know the answer.
Dorothy Beck, of Rock Island, is a member of the Rock Island County Board, representing District 21.