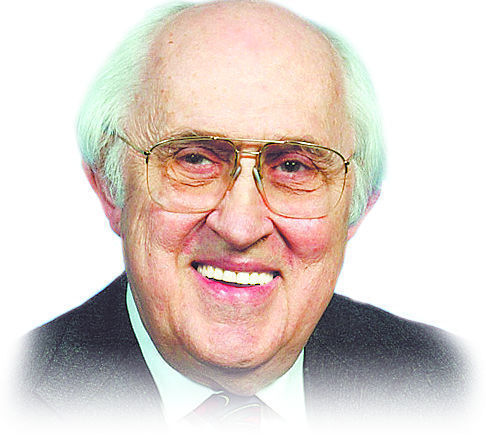 It was a difficult meeting.
The Genesius Theatre Foundation Board of Directors sat down two weeks ago to deal with a tough decision; one that many performance organizations have wrestled with lately: whether or not to cancel the 2020 summer season.
The answer was obvious. Even if the state suddenly were to open things up, there simply wouldn't be time or opportunity to hold high school auditions for the first production and rebuild the take-apart stage. Nor should the guild risk infecting actors and audiences when there is no way of assessing the possible presence of COVID-19.
What complicated the decision is the guild's unusual structure. It re-forms itself every spring and dissolves at the beginning of autumn. It isn't a continuous operation like other drama groups which perform year-round. Showing up for tryouts has become a seasonal habit for veteran performers. What happens when you interrupt a 63-year-old practice?
Over the years, the guild has re-shaped itself in various ways, growing from two performances of "Antigone" in 1957, to a crazy exercise in repertory, giving four performances a week of seven productions during a six-week season (1964), adding opera (1973) and ballet (1997), before finally settling down to four plays and one ballet each summer.
It remains the only theater program of its kind in the country, primarily because of its annual production of Greek tragedy, in full mask, and Greek comedy. Add straight-on Shakespeare, a weekend of professional ballet, all offered free of charge and you have something truly unique.
Which means the Genesius Guild occupies a niche in community theater, one it has to itself. Outdoor performance venues are scattered across the country and Shakespeare in the Park has long had a special appeal. But Greek drama, as important and effective as the Bard's work, is largely neglected.
It came to life in recent years when it was presented in readings before audiences of wounded veterans. Sophocles' tales of warriors neglected or slighted by their commanders spoke to these men and women with shattering force. Those with post-traumatic stress syndrome found a pathway to healing through an experience shared with these mythic figures.
Those twenty-five-hundred-year-old plays examine basic human questions and concerns in simple, powerful terms. And they work their magic as surely as Shakespeare.
The Genesius Guild's involvement in them came early and by accident. Asked to do an outdoor play in a Rock Island park, the commanding classic structures in Lincoln seemed to call out for a Greek play. The guild answered that call and found the heart of its mission.
Over the past six decades, all of Sophocles and Aeschylus and most of Euripides have been presented at that site, along with 30 of the 38 plays authored by Shakespeare, alone or with collaborators. From time to time, modern works that deal with classic themes have been staged.
Every 25 years, the guild presents "The Comedian," a play about Genesius by French dramatist Henri Gheon, a nod to the group's namesake, the mythic patron saint of actors. For over 40 years, full-staged opera opened the season, with works ranging from Mozart and Puccini to Copland and Gilbert & Sullivan. Ballet Quad Cities has been a partner for the last 23 years.
It has been a deeply involving effort by the 2,000-plus actors, singers, dancers and musicians who have participated, and the more than quarter-million attendees who have come from 48 states and 10 foreign countries. The work is exhausting, exhilarating — and addictive.
After managing the group for its first 60 years, I withdrew from the board and active participation. Whether acting or directing, theater takes genuine physical effort and I no longer have the stamina to keep up. There was also the question of how it might proceed after no members of the original crew were around.
The present board is a solid one, made up primarily of past performers and attendees. The group is well into its third generation of actors, adding new members of every age and background each season. The opera moved out of Lincoln Park three years ago in a collaboration with St. Ambrose and Augustana, under the aegis of Opera Quad Cities. That project is also canceled this year.
All that can be done now is to plan for the future, setting a schedule for 2021, devising fund-raisers and hoping that all of us can finally learn how to cope with this lethal and pervasive threat.
As for the prospect of re-opening the country quickly, we recognize that most of that is just happy talk.
It may seem presumptuous to be concerned about the future of a community theater enterprise when businesses are closed, the ranks of the unemployed have swollen to unimagined numbers and the nation's leaders are unable to put together a coherent approach to the problem, sloughing it off to individual states.
The improbable Genesius Guild has arisen each spring to celebrate the best that theater has to offer for those who want to perform and those who wish to witness; then closing down to await another spring.
Will an interruption in the schedule affect its members, audience and public support? We'll see.
Catch the latest in Opinion
Get opinion pieces, letters and editorials sent directly to your inbox weekly!