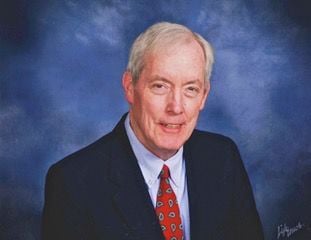 In the United States, government officials normally enjoy either "absolute immunity" or "qualified immunity" against being sued personally for money damages.
In 1982, the U.S. Supreme Court held that the president enjoys "absolute immunity," and cannot be sued for money damages in his personal capacity for his official acts as president.
Members of Congress engaged in the legislative process enjoy similar "absolute immunity."
Without this immunity, they could be sued, like any other citizen, for money damages for their negligent acts. If a jury found that they had failed to use "reasonable care," they could be ordered to pay damages out of their own pockets. Every time they exercised their discretion, even in the best of faith, believing they were acting "reasonably," they could be second-guessed by a jury.
Strip away that immunity, and the president and every member of Congress would be paralyzed out of fear of losing their homes, savings and income.
The Supreme Court has granted them absolute immunity, because without it, every one of them would probably be sued every time they exercised executive or legislative discretion. National laws and executive orders, while they may benefit someone, almost always aggrieve someone else.
So while enjoying "absolute immunity" themselves, President Joe Biden, Speaker Nancy Pelosi, D-California, and Rep.Karen Bass, D-California, support legislation which would abolish "qualified immunity" for police officers.
Their justification for this insanity, is that America is a "systematically racist country" and systematic racism is rampant in our nation's police departments.
The Supreme Court created the doctrine of "qualified immunity." It protects police officers "from liability for civil damages insofar as their conduct does not violate clearly established statutory or constitutional rights of which a reasonable person would have known."
Police officers have been granted "qualified immunity" because it is impossible to write a statute governing every aspect of police conduct — such as an officer's right to use of deadly force. It is impossible to specify exactly when the officer can use deadly force, and how much force he can use.
For that reason, the relevant statute in Illinois in pertinent part reads:
"A peace officer ... is justified in using force likely to cause death or great bodily harm only when he reasonably believes, based on the totality of the circumstances, that such force is necessary to prevent death or great bodily harm to himself or such other person ...."
The statute clearly and necessarily vests the officer with great discretion.
He can use deadly force if he has (1) a reasonable belief (2) based on the totality of the circumstance that (3) such force (4) is necessary.
But without "qualified immunity" his exercise of discretion as to each of the listed four elements, is subject to second-guessing, or de novo review by jurors — every time the officer exercises his discretion. To put it bluntly, without "qualified immunity" police officers will be sued every time they exercise their discretion.
But if you are a policeman, why would you intervene in a situation where you might be required to exercise your discretion and use deadly force, if you know that if you act, you may lose home, savings and reputation?
Without "qualified immunity" it is open season for suits against police officers — even those who did everything perfectly. Whether the officer's use of force was "reasonable" or "necessary" is always a jury question, as is the question, "did the officer take account of all relevant circumstances?"
Years ago, when I was in basic training, a drill sergeant told us that a leader does not ask his men to do things he is unwilling to do himself.
In 1951, the "11 Principles of Leadership" were first published in an Army Field Manual. Here are a few germane excerpts:
Leaders ... are willing to do what they require of their people.
Leaders share hardships with their people.
Set the example — people want and need their leaders to be role models.
Telling your people you care about them has no meaning unless they see you demonstrating it.
If the principles of leadership mean anything, and if Biden, Pelosi, et al., really believe the police should be stripped of "qualified immunity," let them lead the way and give up their "absolute immunity."
Don't ask your men and women to face personal liability, unless you are willing to risk your own personal wealth.
If this country is "systematically racist," as claimed, fix the problem at the top as well as the bottom. If you believe that every cop — black and white — is a racist, do you really believe Biden and Pelosi, et al., aren't?
John Donald O'Shea, of Moline, is a retired circuit judge and a regular columnist.