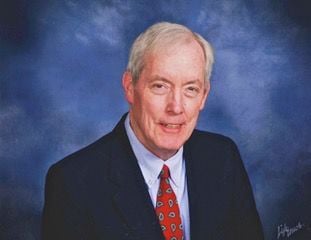 In big America's cities, run by woke Democrat mayors who called for "police defunding," gun-violence reigns — not unexpectedly.
On Nov. 2, Minneapolis voters had a chance via the ballot to get rid of their police department and replace it with a new "Department of Public Safety" (DPS).
The Washington Post reports that voters in the Minneapolis, where the "George Floyd Movement" began, soundly rejected a proposal to replace the city's police department."
"City Question Two would have amended the Minneapolis charter to allow the police department to be replaced by a Department of Public Safety."
The new DPS "would have taken a 'comprehensive public health approach' to public safety, including dispatching mental health workers to certain calls and more investment in violence prevention efforts."
The new DPS "could include" police officers "if necessary."
But was "Question Two" really soundly rejected? Fifty-six percent of the voters rejected it; 44% took stupid pills and voted to abolish the police department.
Activist Abou Amara, interviewed by KARE 11 in Minneapolis, explained the election result saying, "young people are clamoring for change. ... we know from earlier polling that those who are younger tended to vote 'yes,'"
So who voted 'no?' According to Abou, "You had communities of color — predominantly the African-American community — voting in high numbers for the 'no' campaign. And in addition to that, you had ... more affluent voters turning out to vote 'no'....."
Abou further explained those "no" votes.
"['Progressive Democrats'] were having an abstract conversation about the role of police, but those folks in north Minneapolis — Black elders, others — know that this is not an abstract conversation; [their] lives are on the line. When someone talks about a carjacking or a shooting, it's not an abstraction; it's the life they live each and every day."
In the wake of the George Floyd movement, with its demands to "abolish the police," crime rates had soared in America's large, Democrat-controlled cities.
According to Reuters, Minneapolis [population, 430,000] recorded its 79th homicide this year on Halloween. Minneapolis homicides were up more than 17% through the end of September, compared with the first nine months in 2020. Robberies and aggravated assaults also have increased. "North Minneapolis, a poorer area where more Black residents live, has seen the brunt of the violence. Nearly half of all murders in the city have taken place in Precinct 4, where residents complain of nights filled with shootings, carjackings and out-of-control petty crime."
Things are even worse in the American war-zone known as Chicago.
The Chicago Sun-Times reports that for the 12 month period ending on Nov. 1, 790 people have been shot to death in Chicago. The Chicago Police Department reports that through Oct. 31, 2021 there have been 3,030 shooting incidents.
Chicago Mayor Lori Lightfoot, who called for a $59 million cut from the police budget in October of 2020, now says the violence was driven by people who "have absolutely no regard for the sanctity of human life." Now Lightfoot admits residents of Chicago neighborhoods that are "under siege," and calls for cooperation with the police to "stem the tide on his violence."
The Sun-Times labels West Garfield Park district, in which 95.58% of the residents are Black, as the "city's most dangerous community. ... 62 shootings [have occurred] in a single, eight-by-five block section of West Garfield Park."
West Garfield Park, the newspaper reported, has experienced a per capita rate of shootings nearly 20 times higher than downtown.
An open-minded person might reasonably ask, how many of those shootings were done by cops?
Then there's Portland, Oregon [pop. 661,419] — the poster child for "defund the police," and "autonomous zones devoid of police?" As of early October 2021, over 1,000 people have been shot and 73 killed; 948 had been shot through Sept. 30, compared with 607 in 2020. In 2020, Portland, suffered an 83% increase in homicides. According to US News, Portland has had twice as many homicides in 2021 as Seattle, its larger neighbor.
The first duty of government is to protect the law-abiding citizens. Portland's mayor and the other idiots who run the city acted otherwise. Portland's KGW8 describes the resulting chaos:
Jacqueline Valenzuela was home with her family and baby when shots rang out "We were in the living room watching TV, five minutes before everything happened," she said. A bullet went through their home. "Our living room was where it struck." [Police] found the street littered with 57 casings and four live rounds. Two homes, four cars, one mailbox and one fence had been hit by bullets. The Valenzuelas "no longer feel safe in the neighborhood and hope to move out soon."
On Nov. 4, Portland's super-woke mayor finally removed his rose-colored glasses and surveyed the mess he, his comrades in city government and his fellow-traveling antifa-ites have masterminded. The mayor belatedly admitted, "Many Portlanders no longer feel safe in their city. Business owners have closed up shop, for fear of doing business in high risk areas. Commuters fear for their safety, whether taking public transport or going by foot. Parents are scared to let their children play outside."
The first duty of government is to protect the law-abiding citizens. Any voter who was stupid enough to vote for these idiots, deserves to live in the shambles they've created. The enabling woke mayor who made this mess possible should be required to live deep within the ruins of the neighborhoods that he allowed to be destroyed — and be required to send his children to public schools therein.