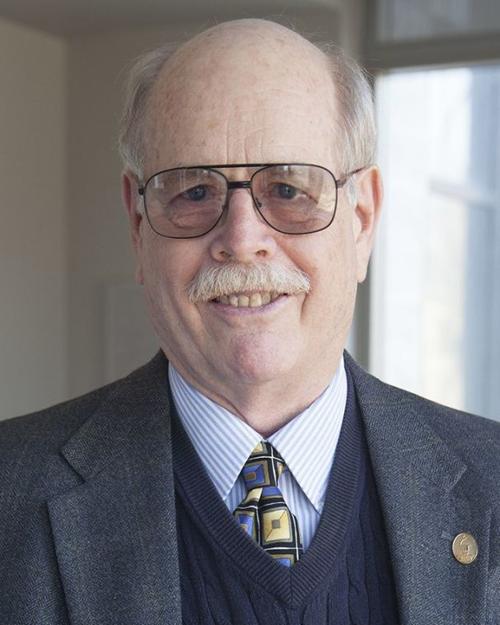 Last Tuesday was a very special day for us. Augustana College President Steve Bahls and I were invited to extend greetings from Augustana College to the Confederated Salish and Kootenai Tribal Council in Pablo, Montana.
Eight Augustana students and I are spending two weeks in Montana as part of a January term program. The students took a two credit preparatory course on campus fall semester and are spending two weeks in Montana seeing and experiencing first-hand some of the things we talked about in the fall semester class. A substantial portion of the course discussed Native American issues and concerns, focusing particular attention on the Confederated Salish and Kootenai Tribes on the Flathead Reservation.
We came here to Montana to learn. It has been a very enriching experience.
As noted in last week's column, Native Americans, including the Salish, Kootenai and North Pend d'Oreille, have suffered greatly at the hands of European Americans, who, over the years, have taken from Native Americans most of their ancestral lands and have deliberately taken measures intended to destroy Native American culture.
The latter includes the Indian schools, which Native American children were forced to attend. At these schools, they were forced to cut their hair (many Native American children, boys and girls alike, wore their hair in long braids) and were punished if they spoke their tribal languages. Many of these schools, including the ones in this part of Montana, were religious schools that tried to make "good Christians" out of Native American children.
(Though we only had a moment to talk, one of the Confederated Salish and Kootenai Tribal Council Members expressed concern about this when I thanked her for the opportunity to address the Council.)
Fortunately, there are efforts being made to repair the cultural damage that was done in previous years and to help prepare Native American students for the world in which they live today. Salish Kootenai College, which is an accredited tribal college, is playing a key role in this effort. The college's motto is "Grounded in tradition. Charging into the future."
Chartered in 1977, the college (or "SKC" as it is known locally) has a twofold mission. One is to preserve tribal cultural traditions. Both the Salish and the Kootenai languages are taught at the college. (The North Pend d'Oreille speak a language that is very similar to the Salish language and hence is not considered to be a separate language.)
SKC requires all students to take courses in Native American studies as part of its general education requirements. The college also offers courses in traditional Native American crafts so that these crafts are not lost as the years pass by.
The other part of SKC's mission is preparing its students for the future. The college offers a wide variety of career-oriented programs covering everything from teacher education to forestry. Some of these are degree programs. Others are certificate programs. One bulletin board at the college proclaims that SKC offers more than 50 paths to the future.
None of this is without its challenges. For a variety of reasons, the dropout rate is quite high, with fewer than 60 percent of the students completing the programs in which they enroll. And there are other problems as well, among them recruiting a significant number of Native American faculty to teach at the college. (Native American faculty members are a minority on the faculty.)
Yet the good news is that progress is being made. SKC and various tribal programs bring hope to people who have often known precious little hope.
The damage that was done by the misguided policies of the past will never be fully repaired. However, all is not lost. In a substantial number of cases, hope is replacing despair and embracing the future, rather than fearing it, is becoming the new norm.
DANIEL E. LEE is the Marian Taft Cannon Professor in the Humanities at Augustana; danlee@augustana.edu.