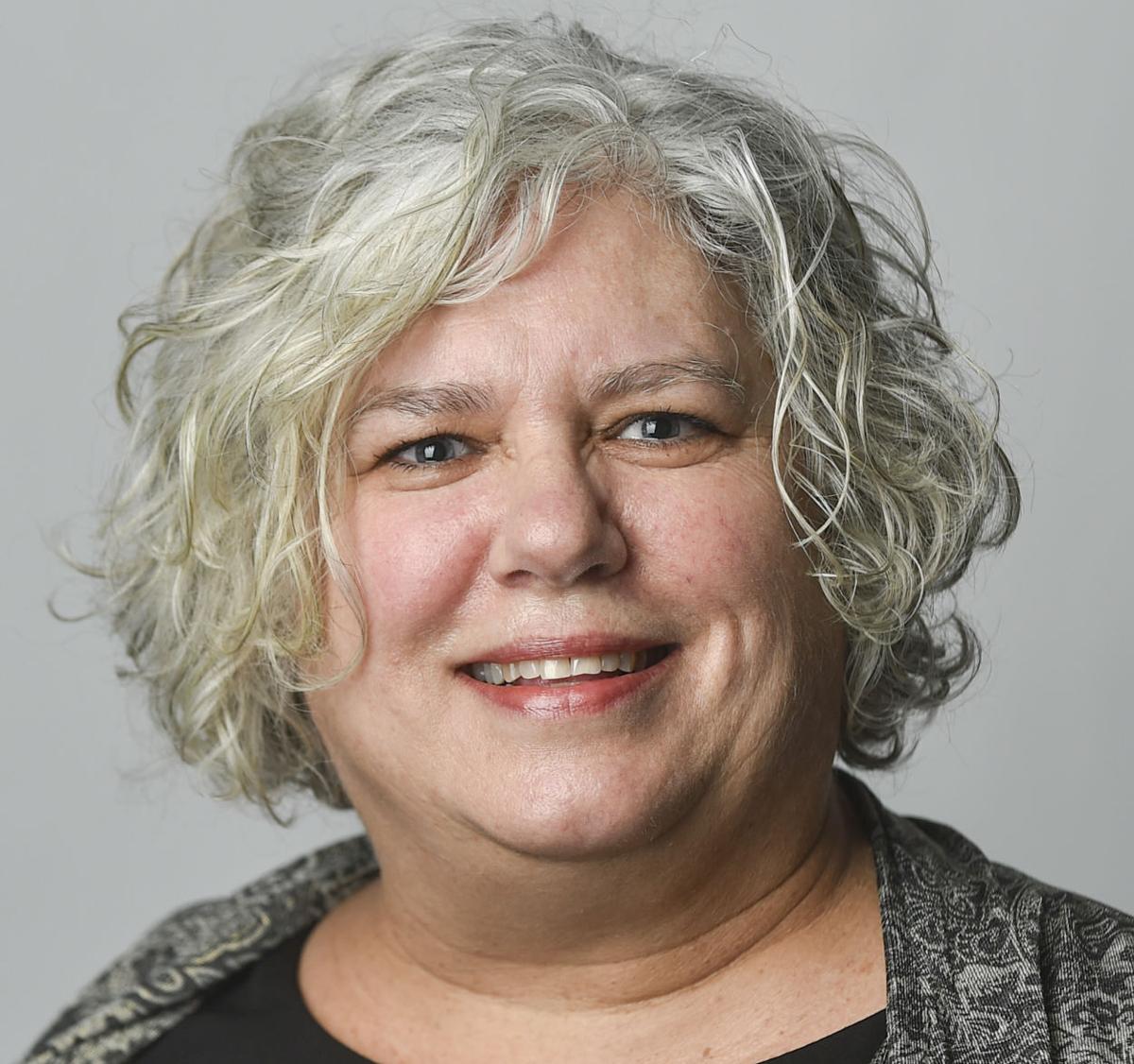 It's a rose. It's patient and kind. It's a battlefield. It's a warm puppy. According to Merriam-Webster, all of these words are used to define love: affection, attraction, admiration, adoration, cherish, delight, relish.
How many times a day do you use the word love? Possibly more in February than in August, which is a hot, dry month without a holiday that preys on emotion, unless you celebrate Left-Handers Day in a big way. The other months have holidays that tug at your heartstrings and cause you to send a card to someone. Maybe you have been known to exclaim, "I just love green beer!" after marching over the river in the only bi-state St. Patrick's Day parade. Or you've proclaimed from a hillside overlooking the Mississippi, "I love the starburst fireworks best!"
In grade school, February had us celebrating the birthdays of both Lincoln and Washington with sweet smelling, mimeographed worksheets adorned with either a log cabin and a stovepipe hat or a cherry tree and a tricorn hat, but the February holiday that elicited both terror and titillation was Valentine's Day. Children were expected to bring a Valentine addressed to each classmate. Sometimes we would painstakingly cut hearts out of red construction paper and paste bits of paper doilies or white tissue paper on them.
I remember the year my mother purchased a box of Valentine cards with an animal theme. I sat in front of our coffee table on a shag carpet in varying shades of avocado green, scooted an orange ceramic ashtray to the other end, and studied every detail of those cards. I knew which girl was going to get the hippopotamus in a tutu because she had a dress that was similar. It was easy to choose who should get some cards, but I agonized over the personal wording that seemed too intimate on others:
I can't bear it if you won't be my Valentine.
I otter tell you, I think you're sweet.
I'm not monkeying around, I want you to be my Valentine.
I just knew I'd blush if I presented one of those to a boy.
My efficient sister would be finished with hers long before I had mine sorted into preliminary piles. I was nervous that something on a card might embarrass the receiver.
Actually, I was more concerned that the saying on the card would embarrass me. I remember being told, "You don't have to marry them, just give 'em a Valentine!"
Why is it sometimes difficult to express love to others when we use the word love all day long to state how we feel about things other than people? We say that we love the spray from ocean waves, the smell of coffee, and the giggle of a baby. I love reading, swimming and games with friends. I used to think that loving those things didn't have the capacity to shatter me the way divulging my adoration for another did. I didn't want to reveal feelings which might not be reciprocated. I have since realized that the only way I will be shattered is by being separated by distance or circumstance from those I cherish. If my feelings aren't reciprocated they aren't diminished. I don't need to be adored in return; I am brave enough to continue to care. Maybe my love is exactly what another needs.
The Chinese philosopher Lao Tzu claimed, "Being deeply loved by someone gives you strength, while loving someone deeply gives you courage."
If you are reading this, I want you to know that I'm not lion, I want you to be my Valentine.
Anne VandeMoortel, a regular columnist, is a Moline school nurse, blogger, grandmother of five, Prader-Willi mother, serial hobbyist, and collector of people and their stories.