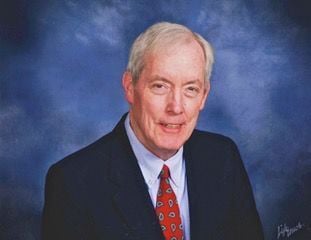 Rep. Curtis Tarver, D-Chicago, has introduced House Bill 1727 in Springfield. His bill would abolish qualified immunity for police officers, and immunity for the governmental bodies that employ them, if the officers deprive any person of "rights" guaranteed in the Illinois Constitution, or fail to intervene to prevent the deprivation.
So what exactly is this qualified immunity that presently protects police officers?
The 1982 U.S. Supreme Court decision Harlow v. Fitzgerald created the rule and remains operative today. Prior to Harlow, a public official enjoyed qualified immunity only if the official believed in good faith that his conduct was lawful, and the conduct was objectively reasonable.
But that rule created a serious problem if there was an allegation that the police officer acted in bad faith. What a person's state of mind was as he acted, is almost always a question of fact. Where a question of fact exists, either party is entitled to a jury trial and full pretrial discovery. The Supreme Court found that these jury proceedings distracted officials from performing their duties, inhibited discretionary action, and deterred able people from entering public service.
For those reasons, the court fashioned the current rule for qualified immunity: "We therefore hold that government officials performing discretionary functions, generally are shielded from liability for civil damages insofar as their conduct does not violate clearly established statutory or constitutional rights of which a reasonable person would have known.
"Reliance on the objective reasonableness of an official's conduct, as measured by reference to clearly established law, should avoid excessive disruption of government and permit the resolution of many insubstantial claims on summary judgment. On summary judgment, the judge appropriately may determine not only the currently applicable law, but whether that law was clearly established at the time an action occurred.
"If the law at that time was not clearly established, an official could not reasonably be expected to anticipate subsequent legal developments, nor could he fairly be said to 'know' that the law forbade conduct not previously identified as unlawful. Until this threshold immunity question is resolved, discovery should not be allowed.
"If the law was clearly established, the immunity defense ordinarily should fail, since a reasonably competent public official should know the law governing his conduct.
"Nevertheless, if the official pleading the defense claims extraordinary circumstances and can prove that he neither knew nor should have known of the relevant legal standard, the defense should be sustained. But again, the defense would turn primarily on objective factors."
Rep. Tarver's poorly thought-out "bad apple" bill would deprive a police officer who exists to be sent into harm's way of all legal immunities. He could be sued not only for making a mistake, but also for his inaction. And he could be sued, even if he made no mistake, anytime a person he had dealings with believed himself aggrieved.
By the very nature of the job, police officers are the ones who are sent to deal with life-threatening emergencies. The primary purpose of having police officers is to protect the law-abiding citizens from criminals. In almost all cases, that is exactly what they do.
When a woman calls 911 pleading for police assistance because her husband is beating the hell out of her, it is the police officer who is dispatched. When there is a shooting spree in a school, it is the police officer who answers the desperate call. When there is an armed robbery in progress, when an alarm comes in, it is the police officer who responds. Even the speeder is stopped by a cop.
Every one of these situations has the potential for escalation — for the responding officer to be seriously injured or killed. Weekly we hear reports of an officer being shot or killed while responding to a domestic abuse call, an armed robbery, or a school shooting in progress. Even as they issue speeding tickets.
Without qualified immunity, every officer's traffic stop, every arrest, every use of force has the potential of seeing the responding officer facing a jury trial. All that is required is that the aggrieved person makes the allegation that the officer acted with an improper state of mind. A jury trial will probably follow — even if the allegation is entirely baseless.
The chance of the officer being sued is substantially aggravated because he is very often dealing with irrational people, major and minor criminals, and people who hate cops.
Tarver finds the necessity for HB 1727 in the George Floyd case in Minnesota. But Floyd's civil suit was just settled for $27 million, even though the officer enjoyed qualified immunity. So what is the necessity to deprive all good cops of their qualified immunity?
If an officer has to worry about being sued every time he believes he has cause to arrest, or to use force to stop a bar fight, or fire his weapon to stop a school shooting, why would he act? Why would he even take the job?
John Donald O'Shea, of Moline, is a retired circuit judge and a regular columnist.