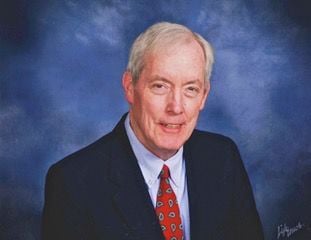 As a former public official, my tendency it to assume that public officials do their best to provide us with accurate information. I've always presumed the president or governor, surrounded by expert fact providers, has better information than I do.
Gov. J. B. Pritzker's coronavirus press conferences and orders strongly suggest I would do better to listen to the Three Stooges.
Consider this April 20 press conference:
Reporter: "Earlier this week, the state reported the death of a teenager in Cook County. ... Can you tell us if the teenager in question had underlying conditions?"
Gov. Pritzker was at the podium and he deferred to Dr. Ngozi Ezike, director of the Illinois Department of Public Health.
Dr. Ezike: "I don't have that information at my disposal at this time. I know that we have had people of all age groups die. I just want to be clear as to the definition of death by COVID. The case definition is very simplistic. It means that at the time of death, it was a COVID positive diagnosis."
Reporter: So if you are killed in an auto accident or by falling off a cliff, if you are positive for COVID, it's counted as a COVID death?
Dr. Ezike: "It means if you were in hospice and had already been given a few weeks to live, and if you were also found to have COVID, that would be counted as a COVID death. ... Even if you died of a clear alternate cause, but you had COVID at the same time, it's still listed as a COVID death. So, everyone who's listed as a COVID death doesn't mean that that was the cause of the death, but they had COVID at the time of the death."
You wonder why the numbers can't be trusted? If a teenager is shot dead while strolling down Michigan Avenue, that's listed as a COVID death?
Then, on April 22, Chief Judge Michael McHaney, sitting in Clay County, Illinois, in his ruling in Mainer v. Pritzker, pointed out the bizarre inconsistency of the governor's rules designating certain businesses as "non-essential" and others as "essential."
The judge accuses the governor of making "arbitrary and capricious" rules:
"I won't get COVID if I get an abortion, but I will get COVID if I get a colonoscopy."
"If I go to Walmart, I won't get COVID but, if I go to church, I will."
"Selling pot is essential, but selling goods and services at a family owned business is not."
The judge points out that cannabis sales, illegal in Illinois until a few months earlier, are "essential," but a "family-owned business in existence for five generations is not."
The judge finds "insanity" in presuming that a family of six "piling in their car" and driving to the lake will not get COVID, but they will if they pile into their boat.
Similarly the judge notes the presumption that "four people [who] drive to the golf course [will] not get COVID, but if they play in a foursome, they will." The judge wonders why kids' summer sports programs are cancelled when "we are told that kids rarely contract the virus and sunlight kills it!"
Further, he is unable to understand why "murderers" should be "released from custody" for fear of the virus, while owners of small businesses are threatened with being taken into custody if they open their businesses in an "attempt to feed their families."
Finally the judge then criticizes the governor for behaving like a "divine right king" in the making of rules that bind the people of Illinois, while exempting himself and his family from obeying those same rules. "The defendant in this case orders you to stay home and pronounces that, if you leave the state, you are putting people in danger. But his family members traveled to Florida and Wisconsin because he deems such travel 'essential.'"
Judge McHaney then sums up his "indictment" of the governor.
"When laws do not apply to those who make them, people are not being governed, they are being ruled.
"Make no mistake, these executive orders are not laws. They are royal decrees. Illinois citizens are not being governed, they are being ruled. The last time I checked, Illinois citizens are also Americans and Americans don't get ruled.
"The last time a monarch tried to rule Americans, a shot was fired that was heard around the world. That day led to the birth of a nation consensually      governed based upon a document which ensures that on this day in any  American courtroom tyrannical despotism will always lose and liberty, freedom and the Constitution will always win."
But if the case ever reaches the U.S. Supreme Court, will Mr. Chief Justice John Roberts agree? Probably not, given his concurring opinion in South Bay United Pentecostal Church v. (California Gov.) Gavin Newson.
John Donald O'Shea is a retired circuit court judge and a regular columnist.
Catch the latest in Opinion
Get opinion pieces, letters and editorials sent directly to your inbox weekly!