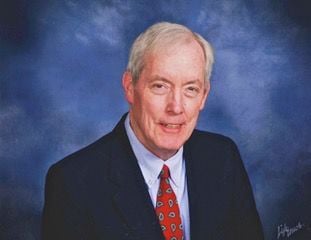 When he was in office, former President Trump made great use of his Twitter account. Twitter's rules allow the user who generates the original message to manually block others from republishing it or responding to it.
Trump blocked several users from interacting with his Twitter account. They sued. The Second Circuit held that Trump's comment threads were "public forums" and he violated the First Amendment by using his control of the Twitter account to block the plaintiffs from accessing his comment threads.
On April 5, the Supreme Court of the United States agreed to hear an appeal from the U.S. Court of Appeals from the Second Circuit. Then, in a two-sentence order, vacated the judgment of the Court of Appeals, and directed it to dismiss the case as moot because Trump no longer is president. But what is most interesting about the Supreme Court's two-sentence order, was that Justice Clarence Thomas filed a concurring opinion. It sets out what Thomas feels were important issues not considered by the Court of Appeals.
Thomas' concurrence appears to be either a shot across the bow of Twitter, Facebook, Google and Amazon, or a GPS showing the issues the court wants raised in future cases against the giant digital platforms — or both.
Thomas begins by noting that under its terms of service, Twitter can remove any person from its platform — including the president of the United States — "at any time for any or no reason." But that while Trump blocked several people from interacting with his messages, Twitter permanently removed Trump's account from its platform.
"The disparity between Twitter's control and Mr. Trump's control is stark, to say the least. Mr. Trump blocked several people from interacting with his messages. Twitter barred Mr. Trump not only from interacting with a few users, but removed him from the entire platform, thus barring all Twitter users from interacting with his messages."
But if the lower court was correct in holding that Trump could not block certain people from interacting with his Twitter comments because he used Twitter as a public forum, then by what right did Twitter have to bar the president from using that same public forum, and everybody from interacting?
Thomas notes the lower court gave no consideration to that First Amendment issue.
Thomas next opines that the court will soon have no choice but to address how existing legal doctrines apply to "highly concentrated, privately owned information infrastructure, such as digital platforms." He then discusses other important related issues not raised or dealt with by the Second Circuit.
He begins by noting that First Amendment considerations do not normally apply when free speech is stifled by a private party. But he then points out that two classes of private businesses have traditionally been subject to special regulation: "common carriers" and "places of public accommodation." Regulation of those two classes of businesses is traditionally justified either because the private business possesses "substantial market power" or "holds itself out as a common carrier."
An additional justification is that while common carriers are barred from excluding prospective patrons, they are generally given special benefits in return, such as immunity from certain types of lawsuits.
The justice then notes that there are clear historical precedents for regulating transportation and communications networks as if they were common carriers. The comparison between the traditional communication networks and today's digital networks is obvious.
"In many ways, digital platforms that hold themselves out to the public resemble traditional common carriers. Though digital instead of physical, they are at bottom communications networks, and they 'carry' information from one user to another."
Given the fact that Facebook has three billion users, and Google Search has a 90% market share, he concludes that "these companies have a substantial market share and no comparable competitors. He notes that one man controls Facebook and two control Google.
"Google is the gatekeeper between that user and the speech of others 90% of the time. It can suppress content by deindexing or downlisting a search result or by steering users away from certain content by manually altering autocomplete results. Facebook and Twitter can greatly narrow a person's information flow through similar means."
Thomas further notes even if digital platforms are found not to be "common carriers," legislatures might still be able to treat digital platforms like "places of public accommodation." And he warns, "The similarities between some digital platforms and common carriers or places of public accommodation may give legislators strong arguments for similarly regulating digital platforms."
Finally, he notes that Congress has already given the digital platforms special "immunity from certain types of suits, but it has not imposed corresponding responsibilities, like nondiscrimination, that would matter here."
The digital platforms obtained that immunity from suit by holding themselves out before Congress to be "common carriers."
Free speech in America includes disfavored speech.
Thomas seems to be warning the digital platforms to limit their speech censorship to those few categories of speech that the court has held to be beyond the pale of First Amendment free speech, lest the court intervene.
John Donald O'Shea, of Moline, is a retired circuit judge and a columnist for this newspaper.