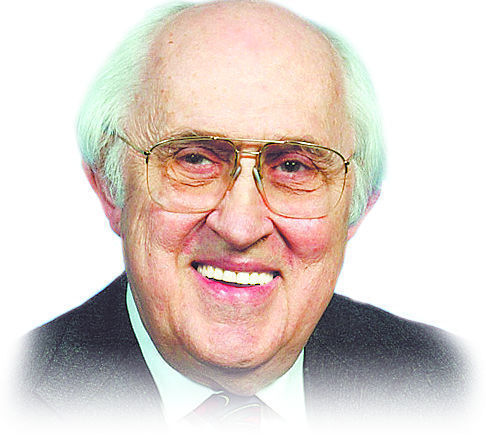 When something big boils up in the news, it can spread across three or four news cycles before simmering down to inner-page follow-ups and then disappearing. It's the nature of the business.
Which is what makes the COVID-19 pandemic so exasperating for the trade: it won't go away. It's both a blessing and a curse. You know in advance what the news will be tomorrow: a variation of yesterday's. The same experts will comment and the usual politicians will continue to deplore. Looking for a new angle gets tougher by the day.
It's not an overwhelming problem for newspapers; they are designed to cover a wide variety of events. But it washes over TV like a tidal wave, blotting out everything else.
The sad fact is that it it continues to be newsworthy because it will neither leave nor hold still. Not only is it quickly spreading again - now moving north from heavily infected southern states - but we still don't completely understand it.
At first, we decided it was primarily a danger for the elderly, infirm or compromised. Now it's hitting people of all ages, even the healthy. We were cheered by finding that those recovered had a solid supply of hardy antibodies; recent tests now suggest they may dissipate, perhaps as easily as the coronavirus that causes the common cold.
In short, this pandemic may work through our population, then ease up, only to become a seasonal problem. If we're stuck with it, the question is, in what form? There already seem to be different shades of COVID-19. Why does it take some down rapidly while others aren't even aware they are infected?
We forget our planet's original life forms are tenacious and adaptable. We can beat them down, but they persist. Consider the terrifying Bubonic Plague, the Black Death. It boiled through Western Europe three times, taking a huge portion of the population with each passage. It doesn't make headlines, yet it still shows up in the Congo, with a few cases occurring each year in the southwestern United States.
Just recently, scientists examining teeth from two 5,000-year-old Swedish skulls found a relative of the Bubonic Plague may be responsible for the sudden disappearance of large settlements in Northern Europe in Neolithic times.
That bit of information gets one wondering if massive epidemics are responsible for the apparent abandonment of ancient cities in Central America and Southeast Asia. Experts have advanced many theories for the disappearance of huge civilizations in these regions. Perhaps they had something like COVID-19 or the Plague and, like us, found it too hard to cope with the problem.
The relative isolation required to shut down the pandemic seems beyond us. Some folks are determined to party hard in large groups, regardless of the consequences. The clamor for games to watch prompted professional baseball to launch a stop-and-start season that may unravel completely. If baseball, with its players spaced at great distances from each other, can't find a safe way to play, nose-to-nose football hasn't a chance.
It is a measure of how pervasive sports is in our society to see the almost giddy coverage of current high school baseball and softball tournaments on TV. They have always been covered, but seldom so enthusiastically and at such length; and never, in my faulty memory, as lead-off news.
The drive to get kids back into classrooms is as passionate as it is perverse. Put 20 youngsters in one room for several hours and, masked or not, you have a perfect setting for the spread of disease. I remember a young friend who began her career teaching elementary school. She spent the first year sharing every ailment that afflicted her students. If the cold coronavirus is effective in that environment, think what covid can do.
Clearly we cannot abandon education, and person-to-person remains the best way to teach. But survival of both teacher and student takes priority. It will require imagination and ingenuity to re-configure education or a universal gap year to wait out this relentless virus.
As a distraction, we can watch the informal covid competition between Scott and Rock Island counties. Rock Island took an early lead, boosted by a meat-making plant, a prison and several nursing homes. But Gov. Kim Reynolds' too-early opening gave Scott an edge and now both are neck-and-neck in a race no one wants to win.
Catch the latest in Opinion
Get opinion pieces, letters and editorials sent directly to your inbox weekly!