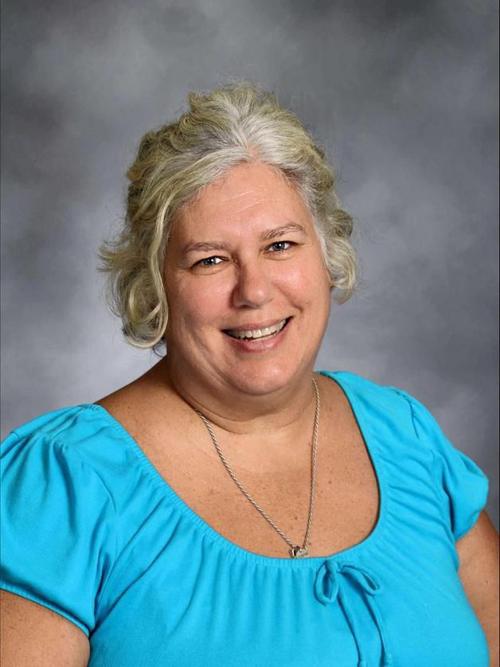 On Thanksgiving I was thankful to be in a house with my family gathered safely around me, in stark comparison to those from the fires in California.
I have devoured every article with admiration for the nurses who evacuated infants and newly recovered surgical patients with medications and vital statistics attached to their person into cars that possibly would not be able to reach safety.
Reading the still-missing list takes me to my knees with prayers for their safety and hopeful reunion with other family members.
But the story that has me obsessed, is that of a Paradise woman I have never met. Her son and my daughter were born in the late 1980s with Prader-Willi Syndrome.
Through our long-distance relationship she has helped me navigate the rocky terrain that is life with a PWS child, comforted me in the mourning of my daughter's death, and now shared her tragedy of living through the Camp Fire of Paradise, Calif.
A few facts about PWS: People with this unusual genetic condition are constantly hungry. They need a stable routine of time and place for meals, with constant supervision and no access to food. Routine is also important to keep anxiety and meltdowns at bay. They tend to become fixated on a particular thought and have difficulty transitioning.
Three weeks ago today, she was to celebrate her 38th wedding anniversary with her husband while their son was at his day program. Their anniversary plans and their world changed as they were given instructions to evacuate Paradise.
While trying to exit the town, other cars were chaotically backing up because the road was surrounded by flames. She phoned family to emphasize the need for immediate evacuation while her husband navigated the four-wheel-drive vehicle through the flames to the safety of the next town where they tried to find lodging.
They drove an hour and a half more before finding a hotel room available. She told me there are still people who are sheltering in makeshift tents.
While trying to adapt to the evacuee circumstances, she had the added challenge of keeping a hungry, confused person with PWS from reaching a breaking point. He was angry his parents had not rescued his dog, even though they had no luck finding Mocha at the shelter where rescued pets were being kept.
Eventually, there was a joyful reunion between the son and Mocha. A tag attached to the dog's neck indicated it had wandered unharmed for six days before being rescued and taken to the shelter.
She admitted that although the reunion with the dog was a relief, it brought the worry of how to keep a 100-pound dog in their small hotel room. The hotel staff was compassionate and allowed them to bring the dog to the hotel, where it found sanctuary in a small corner of the room.
There are many details which need to be attended to even though they are in a state of shock and crisis. Running on restless sleep she tries to refill medications without any records and make necessary phone calls that often end in frustration, but she also shares grace.
The first morning in their hotel, her husband and son helped move elderly residents of an assisted-living community. Another woman at the hotel gave her a cuddly blanket and told her it was just for her to find a place to curl up, relax, and breathe for awhile.
Other evacuees share heroic stories, hugs, and become new friends while old friends are scattering out of their lives to find new places to call home. Their belongings, house, town, and jobs are gone, but the hardest for her is losing her people. She states, "You can replace your things but you can't replace relationships or community."
They are bereft, downtrodden, heartbroken, fatigued, and grieving, but she is confident they will rise from the ashes.
Anne VandeMoortel is a Moline school nurse, blogger, grandmother of five, Prader-Willi mother, serial hobbyist, and collector of people and their stories.
Reading the still-missing list takes me to my knees with prayers for their safety and hopeful reunion with other family members.
Catch the latest in Opinion
Get opinion pieces, letters and editorials sent directly to your inbox weekly!