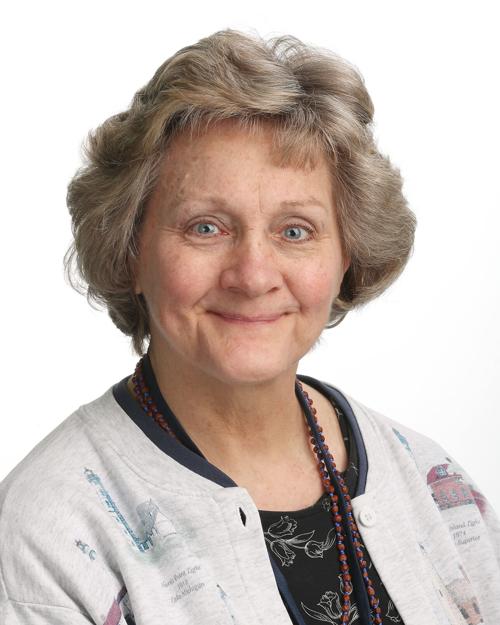 If you are active on social media, you may already have listened to the 7½-minute video made by Arnold Schwarzenegger, actor, body builder and former Republican governor of California, in response to the Jan. 6 insurrection at the U.S. Capitol.
If you haven't, go on YouTube and look it up. It's worth your time.
In an impassioned voice and against the backdrop of somber music, Schwarzenegger begins by comparing what happened at the Capitol to Kristallnacht, the "Night of Broken Glass."
"As an immigrant to this country, I would like to say a few words to my fellow Americans and to our friends around the world about the events of recent days," he begins.
"I grew up in Austria. I am very aware of Kristallnacht, or the "Night of Broken Glass." It was a night of rampage against the Jews carried out in 1938 by the Nazi equivalent of the Proud Boys.
"Wednesday was the Day of Broken Glass right here in the United States. The broken glass was in the windows of the United States Capitol.
"But the mob did not just shatter the windows of the Capitol. They shattered the ideas we took for granted. They did not just break down the doors of the building that housed American democracy. They trampled the very principles on which our country was founded.
"I grew up in the ruins of a country that suffered the loss of its democracy. I was born in 1947, two years after the Second World War. Growing up I was surrounded by broken men drinking away the guilt over their participation in the most evil regime in history.
"Not all of them were rabid anti-Semites or Nazis. Many just went along step by step, down the road. They were the people next door.
"Now I've never shared this so publicly because it is a painful memory. But my father would come home drunk, once or twice a week, and he would scream and hit us and scare my mother.
"I did not hold him totally responsible because our neighbor was doing the same thing to his family and so was the next neighbor over. I heard it with my own ears and saw it with my own eyes.
"They were in physical pain from the shrapnel in their bodies and in emotional pain from what they saw or did.
"It all started with lies, and lies, and lies, and intolerance."
"So, being from Europe, I've seen firsthand how things can spin out of control."
I'll stop here for a pause, to let thoughts catch up.
At least one historian responding to this video on the web points out that the Capitol insurrection and Kristallnacht are not the same thing. The Jan. 6 insurrection was aimed at a branch of government; Kristallnacht was an attack on a people. More than 90 people died and 30,000 Jewish men were rounded up and sent to concentration camps.
But there are points here, grave points, that deserve honest examination.
Points about how grievances can spin out of control. How lies repeated often enough become truth. How step-by-step changes can render a person, an institution, a form of government, unrecognizable from its beginnings. 
Most chilling to me is Schwarzenegger's point that the perpetrators of Kristallnacht were not rabid anti-Semites or Nazis, they were simply people who "just went along step by step, down the road. They were the people next door."
We're all the people next door.
Schwarzenegger continues: "I know there is a fear in the country and all over the world that something like this (Kristallnacht) could happen right here."
He says he does not believe that, "but I do believe that we must be aware of the dire consequences of selfishness and cynicism.
"President Trump sought to overturn the result of an election. And of a fair election. He sought a coup by misleading people with lies.
"My father and our neighbors were misled also with lies, and I know where such lies lead."
Schwarzenegger called on politicians to be public servants, people who "serve something larger than their own power, or their own party."
"We need public servants who will serve higher ideals, the ideals in which this country was founded, the ideals that other countries look up to. We need to look past ourselves, our parties, and our disagreements and put our democracy first."
He concludes with a comparison of how our democracy, like a sword tempered in heat and cold, can and will emerge stronger.
Although he did not end his talk with this sentence, it is the one that sticks with me:
"We will come out stronger because we now understand what can be lost."