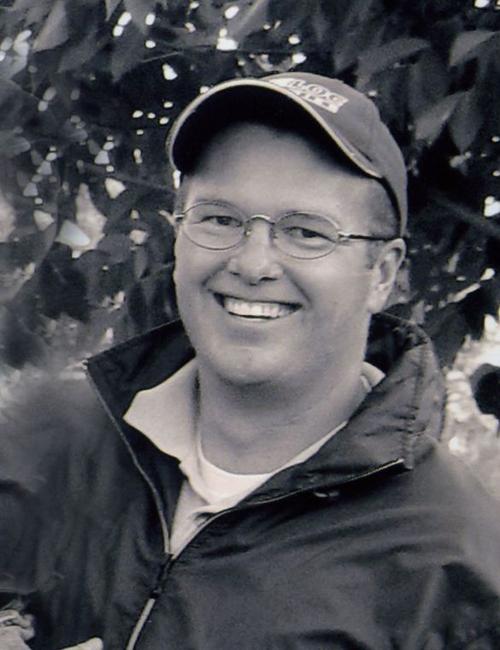 Douglas J. "Doug" Baker, 38, of St. Charles, Ill., passed away unexpectedly, Friday, Nov. 5, 2010.
Visitation will be 3-6:30 p.m. Wednesday, Nov. 10, at Conley Funeral Home, 116 W. Pierce St., Elburn, Ill. A service to celebrate his life will follow visitation at 7 p.m. Private family burial will follow cremation at a later date. In lieu of flowers, a memorial has been established in his name to benefit his children's education. Checks may be made to the "Doug Baker Memorial" and mailed in care of P.O. Box 66, Elburn, IL 60119. Tributes also may be forwarded to the same address or on the Web at www.conleycare.com.
He was born Oct. 9, 1972, in Moline, the son of Jack and Mary Jo Gramenz Baker.
Doug grew up in Sherrard and attended local high schools. He graduated from Sherrard High School in 1991. Doug continued his education at the University of Illinois in Champaign, Ill., and focused on landscape architectureand horticulture.
In August of 2000, Doug met Alysia Willis, the love of his life, through mutual friends. They were united in marriage on Jan. 20,. 2001, and began their new life together in Arlington Heights, Ill., for a time before moving to their present home in St. Charles. Along the way they were blessed with three beautiful children: Grace, Erin and Henry.
After college, Doug was employed by McKay Nursery and in 2001 started his own business, Baker's Landscape and Design. He continued to served as an independent sales representative for McKay Nursery in Waterloo, Wis., where he maintained a large network of friends and colleagues.
Doug was a lifelong lover of the outdoors. He spent his childhood in the garden alongside his dad, and exploring the wide-open beauty of the fields and woods surrounding his family home. He had a passion for nature, an eye for beauty and a heart for honest, hard work. These combined in a gift for creating beautiful places in nature. He found joy and purpose in a day's work, and insharing simple blessings with his family. He was infectious with optimism and laughter, cheerful and caring to all who crossed his path. He was a devoted and loving husband, father, son, brother and friend. He was faithful and strong like the sturdy oak trees he so loved. He was adored by, and happiest in the presence of his children, who will forever be "Daddy's girls," and his "little Dude."
Survivors are his loving wife, Alysia, and three children, Grace, Erin and Henry; his mother, Mary Jo Baker; two sisters, Melissa (Mike) Petersand their children, Jack and Sophie, all of Hinckley, and Jill Baker, of Myrtle Beach, S.C.; one brother, Greg (Meagan) Baker, and their son Kody, of Sherrard; many aunts, uncles, cousins and family of friends. He was preceded by his father and brother, Peter John, who died in infancy.