UVALDE, Texas — The first thing Veronica Mata sees when she wakes up each day is her 10-year-old daughter, Tess, smiling down at her from a photo perched on her bedside table.
Speaking to the silent image of the child she lost in one of the United States' most notorious mass shootings, Mata asks for the fortitude to go on and to be a good teacher.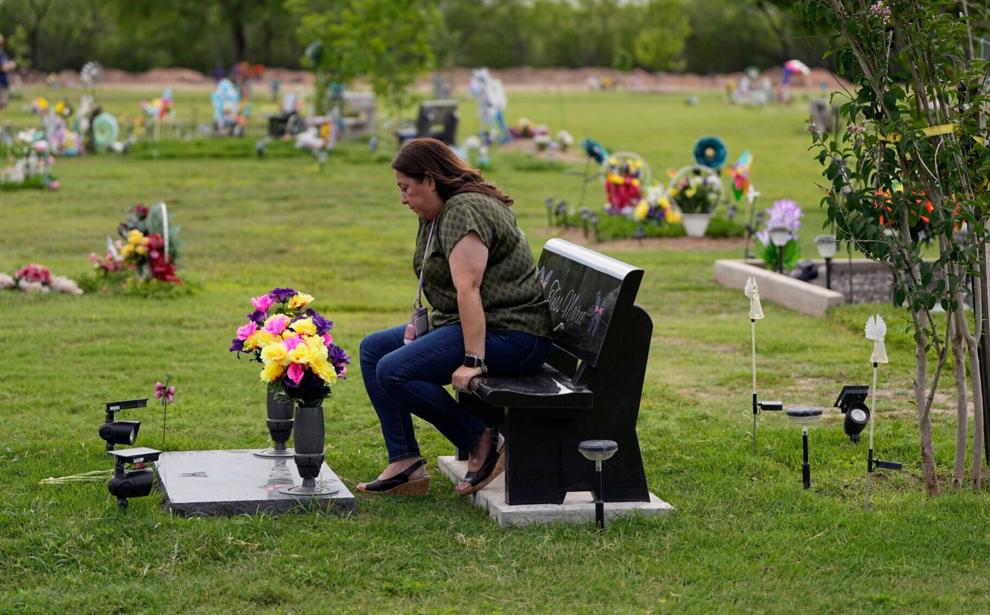 "I just look at it and I just tell her, 'Tess, give me the strength, baby girl. Help me get up.'"
Throughout the day, every day, Mata carries her daughter with her: "Tess 10" is written on her license plate. Dangling from the silver bracelet she wears on her left wrist is a charm that reads, "Uvalde Strong." The slogan, adopted by other U.S. cities after mass killings, became the mantra of her town after Tess, 18 other fourth-grade students and their two teachers were gunned down at Robb Elementary School on May 24, 2022.
Wednesday marks one year since a gunman killed 19 children and two teachers at Robb Elementary School.
In a decade replete with mass killings, many of them involving shootings, Uvalde stands out — both for the young age of most of its victims and the abysmal law enforcement response. Nearly 400 heavily armed officials rushed to the school but waited more than an hour before one of them confronted and killed the shooter. Outraged families of children slain have demanded answers and accountability. One year after the killings, they haven't gotten much of either.
Yet, like the survivors and relatives of victims struck down in previous mass shootings, the people of Uvalde must find ways to keep going, even as they stop to commemorate the tragedy's first anniversary.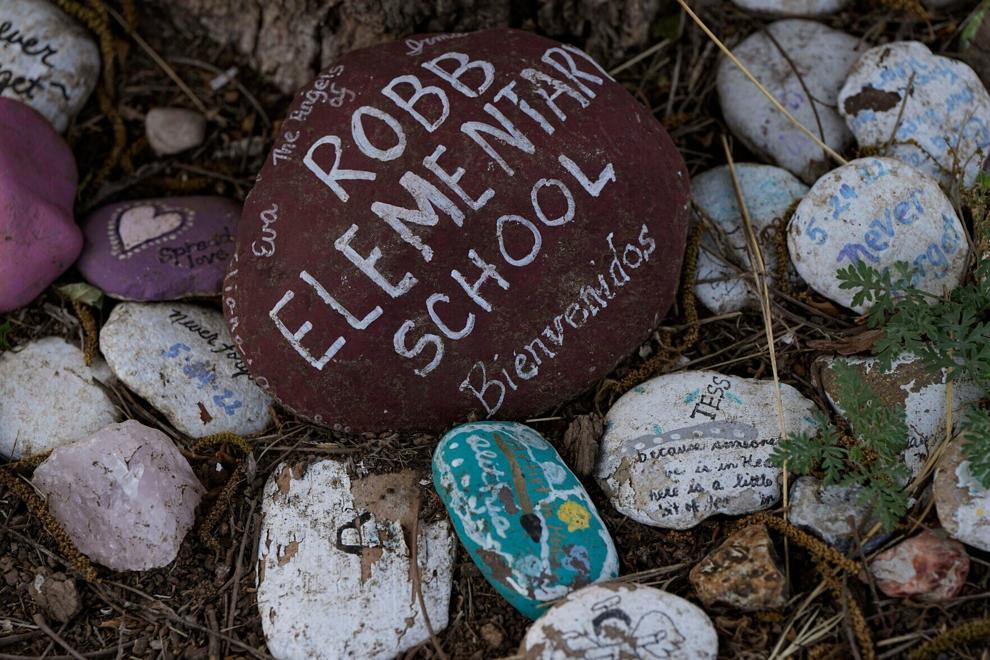 Mata finds it helps to have a daily routine: During her short commute to her job at Dalton Elementary School, she listens to Olivia Rodrigo, Ed Sheeran and Taylor Swift, artists featured in a playlist that Tess put together just weeks before her death.
Mata drives through the middle of town: past the Civic Center where she found out Tess had been killed, and through the town square, where crosses memorialize all 21 lives lost. Then a couple of blocks behind the square to visit a colorful mural honoring her daughter's life.
The lifelike painted portrait — one of numerous murals gracing the sides of buildings throughout Uvalde in honor of each of the victims — shows a smiling Tess making the peace sign with her right hand. Just behind her is the image of one of the players from her beloved Houston Astros baseball team and of herself in uniform, holding a bat. "I can't, I have softball," proclaims a large emblem pasted next to it. A painted version of her beloved cat Oliver ambles along the wall toward her. A TikTok logo on the mural is a reminder of how Tess loved to imitate viral dances — her renditions still exist on her mother's phone.
Mata parks, says good morning, and then drives away.
Mata, a kindergarten teacher at Dalton Elementary School, returned to the classroom at the start of the 2022-2023 school year for her 12th year.
She wonders how she would keep her students safe if a shooter were to enter her classroom at a time when mass killings across the country are surpassing record levels.
"Where am I going to hide 20 students?" she remembers asking her husband when she cleaned out the room last summer.
She has since reorganized her cabinets so that they can be hidden behind and cleaned out closets to create potential hiding places.
The day of the shooting
It was late on the morning of May 24, 2022, when Mata was told that both Tess' school, Robb Elementary, and then her own were on lockdown. In and of itself, that wasn't terribly alarming; schools often took such action, she said, in response to frequent police chases involving people trying to illegally cross the Texas-Mexico border just an hour away.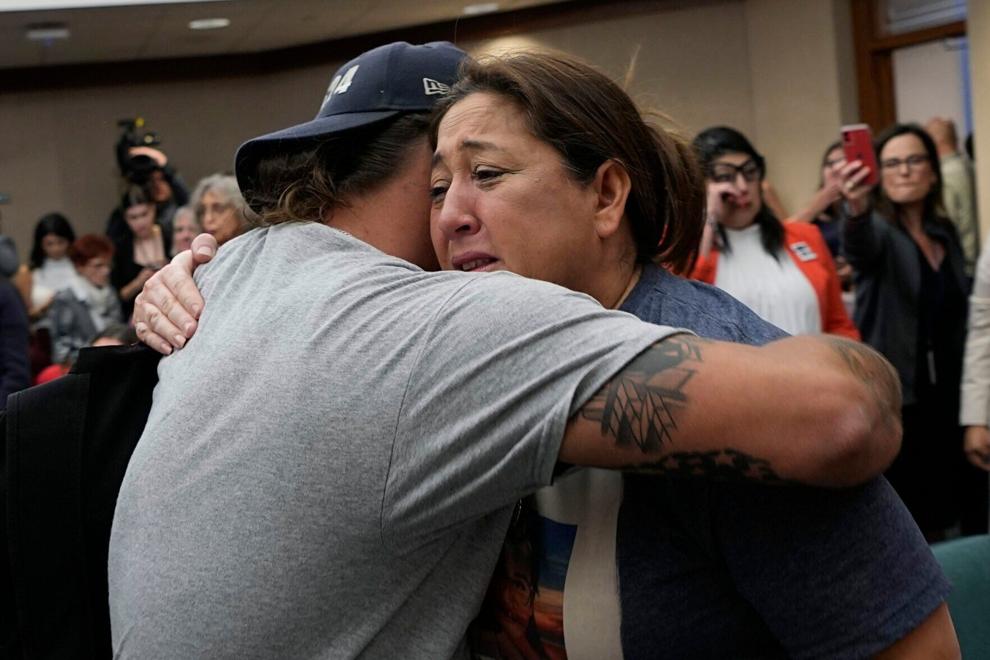 But when other teachers began receiving calls that there was a shooter inside Robb, her heart began to hammer in her chest. She called her husband, Jerry, who was already driving toward the school, and stayed on the phone with him as he moved onto streets overflowing with police and first responders.
Then, she heard gunfire. The shots, her husband told her, had come from the side of the building housing their daughter's fourth-grade wing. He said he had to go and hung up. Mata tried contacting Tess' teachers, who were usually quick to respond to texts and emails. No answer.
After getting permission from her own principal to leave, Mata raced to the town's Civic Center, where buses were dropping off Robb students, and anxiously eyed a list of classrooms that had been safely evacuated. Tess' was not one of them.
She and her husband were rerouted to the hospital, but were told nobody matching Tess' description had been admitted. An official told her she could get more information by returning to the Civic Center. There, at 11:30 p.m., she said she and her husband experienced "what no mother and father should have to go through:" the news that Tess had been killed.
It's not the same town anymore
Uvalde — its landscape and its aura — have been forever changed by the killings. Visitors who once passed through on their way to the Frio River now slow down to view crosses set up at the entrance to the small town; the "Uvalde Strong" written in chipped paint on storefronts; and the abandoned Robb Elementary School building, which remains shuttered and guarded daily by state troopers.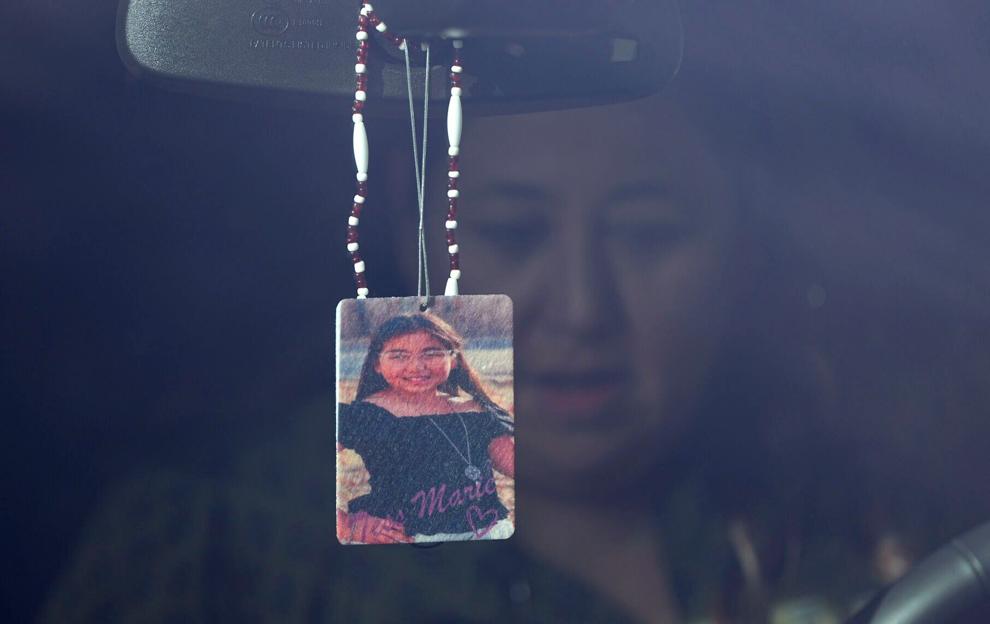 School lockdowns and drills are commonplace as tensions rise along the nearby international border.
"Kids who I know that were in Tess' classroom ... they are scared to death every day," Mata said. "No amount of drills, no amount of training can ever prepare you for a type of war like that."