CLINTON — Beto O'Rourke capped the busiest weekend of the caucus season with a Monday morning town hall in Clinton.
Over the weekend, 19 candidates for president — nearly the full field — attended campaign events in Cedar Rapids.
But in Clinton on Monday, before a packed room of voters at the Gateway Area Community Center, O'Rourke — or just Beto as his supporters call him — had the stage to himself.
After introducing his wife, Amy, who spoke about their relationship and family, the 46-year-old former congressman from El Paso, Texas, made a brief opening speech and fielded a diverse array of questions from the more than 100 in attendance.
Some heard him before. O'Rourke, who launched his campaign three months ago on a trip through eastern Iowa, stumped in Muscatine in March and in Davenport last month.
But even on O'Rourke's fifth swing through Iowa, many voters were meeting him for the first time.
One such voter was Tony Nguyen, a Clinton resident entering the University of Iowa this fall. Nguyen said that O'Rourke's charisma and eloquence made him a good candidate for the general election when the Democratic nominee will vie for votes against President Trump.
"Beto relates to a lot of people," said Nguyen, who remains uncommitted to any campaign. "I see someone like Obama in Beto. They're both passionate, vocal and charismatic."
O'Rourke's charisma drew frequent comparisons to President Barack Obama. Multiple attendees, from young libertarians to Kennedy-era Democrats, said that O'Rourke's natural gifts would serve him well as the nominee.
"Beto has the coolness that Obama did," said Sara Rovine, a Davenport resident who recently began volunteering for the O'Rourke campaign. "We want someone who's not gonna lie to us. People from Texas are pretty straight shooters." 
Over the course of the hour-and-a-half event, O'Rourke spoke about a wide range of policies, including his support for "guaranteed universal health care," refugees fleeing violence in Central America, the protection of abortion rights, term limits for Congress and the Supreme Court, background checks on gun sales, the beginning of impeachment proceedings against the president and the urgent need to curtail climate change.
Asked about the ethanol tax credit, O'Rourke said he supported a long-term extension.
"When we're talking about liberating ourselves from a dependence on fossil fuels, we couldn't do much better than to look at Iowa," O'Rourke said. "You generate as much wind as a share of your energy portfolio as any other state except Kansas. Through ethanol and biofuels, you've freed yourselves and your farmers from commodity markets" and created high-wage jobs," he said.
You have free articles remaining.
Register for more free articles
Stay logged in to skip the surveys
Voters at the Clinton event said they were bullish that O'Rourke could beat President Trump in a general election and that primary voters ought to consider "electability," or likelihood of success in the general election, in deciding which candidate to support.
On Monday, O'Rourke also pushed back against some in the party who have called upon candidates from swing states — including O'Rourke, from Texas; John Hickenlooper, from Colo.; and Steve Bullock, from Montana — to drop out of the presidential contest and run for U.S. Senate instead.
Lori Myers drove 60 miles on her day off work to Clinton from her home in Freeport. Myers, who is involved in local Democratic organizations as well as the Indivisible progressive movement, said that she and her friends had committed themselves to support whoever won the Democratic nomination.
But if O'Rourke doesn't win the primary, she said, she hopes he would drop out and consider a run for Senate.
"We need senators too," Myers said.
The main goal, she and others in attendance agreed, is to defeat President Trump and his agenda.
The Clinton event capped Beto and Amy O'Rourke first joint trip to Iowa. The couple held 14 events in nine cities. O'Rourke has now visited 40 counties and held 83 events in Iowa since launching his campaign in the spring, which his campaign claims to be the most of any candidate in the 2020 field.
During the town hall in Clinton, Nguyen asked O'Rourke what he would do to address ongoing racism in the United States. O'Rourke pointed to the discrepancy between Iowa's overall black population (3%) and its prison population, which is about 26%.
"I'll do everything I can, including acknowledging the humility that no one person will be able to face this challenge alone," O'Rourke said, elaborating on the long history of inequality, from slavery through Jim Crow and police brutality.
After the event, Nguyen seemed impressed by O'Rourke performance.
"I feel like he really answered my question," Nguyen said. He's got that aura, that 'it' factor."
061119-mda-nws-beto-001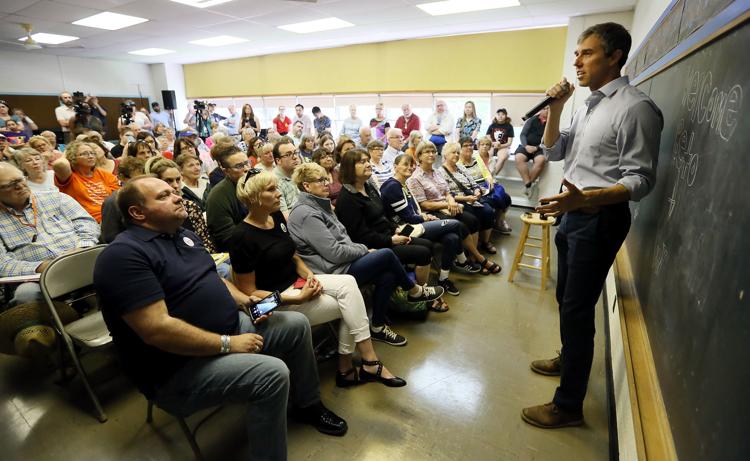 061119-mda-nws-beto-002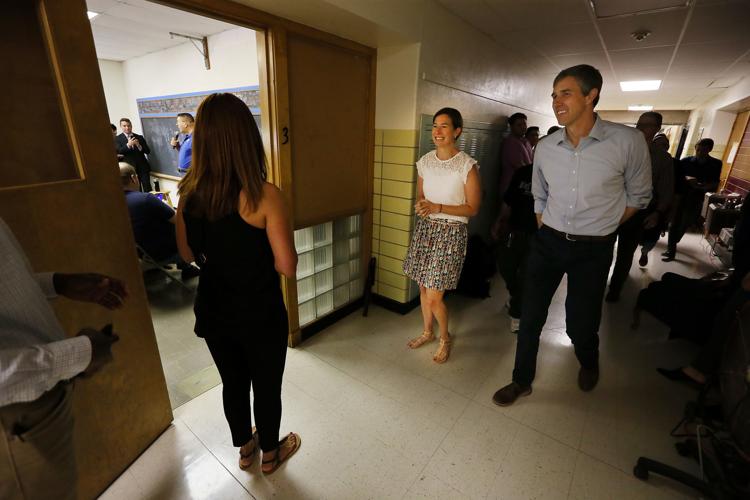 061119-mda-nws-beto-003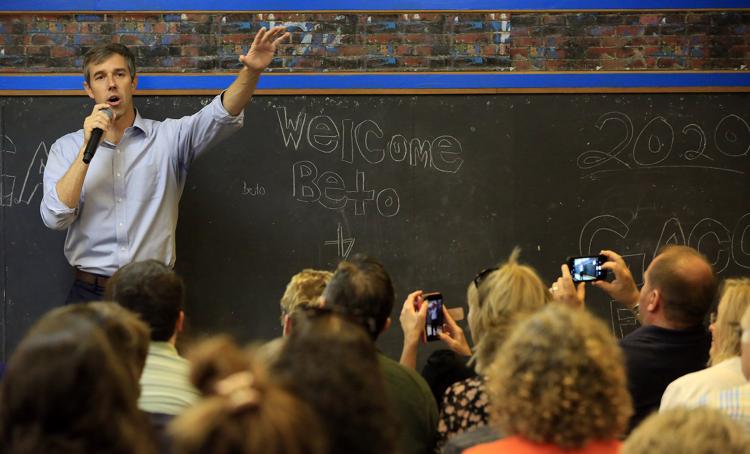 061119-mda-nws-beto-004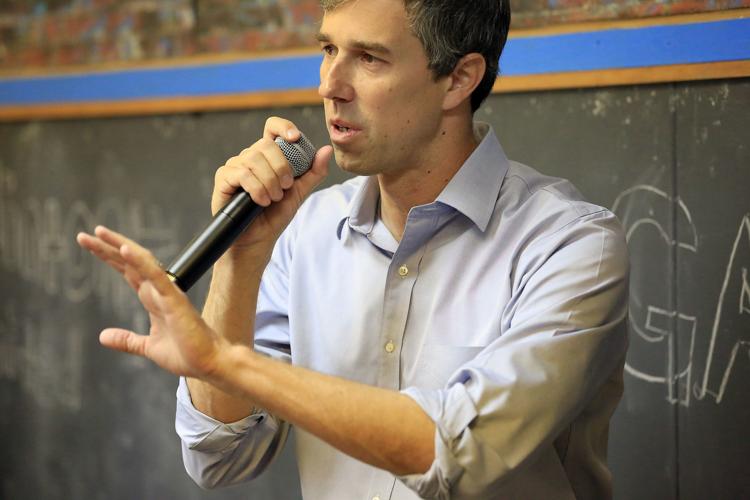 061119-mda-nws-beto-005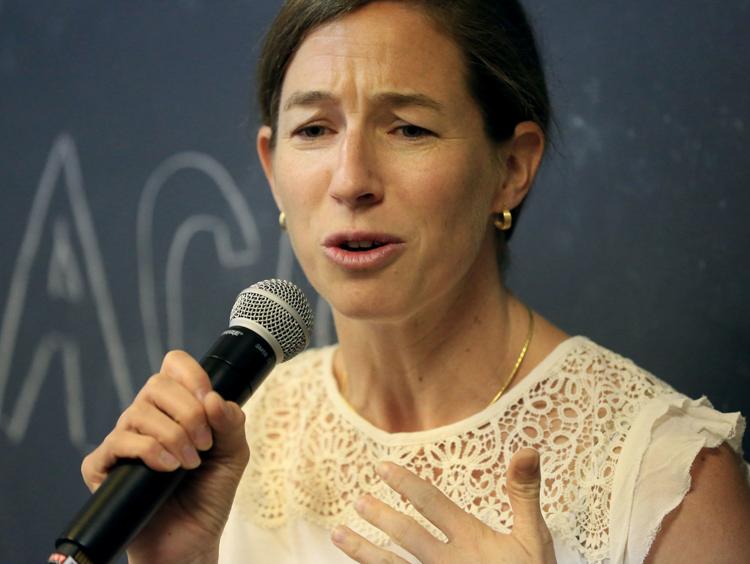 061119-mda-nws-beto-006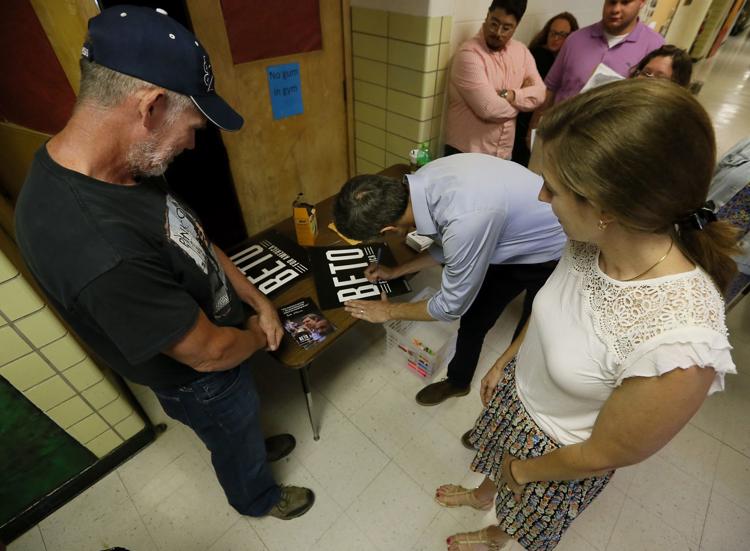 061119-mda-nws-beto-007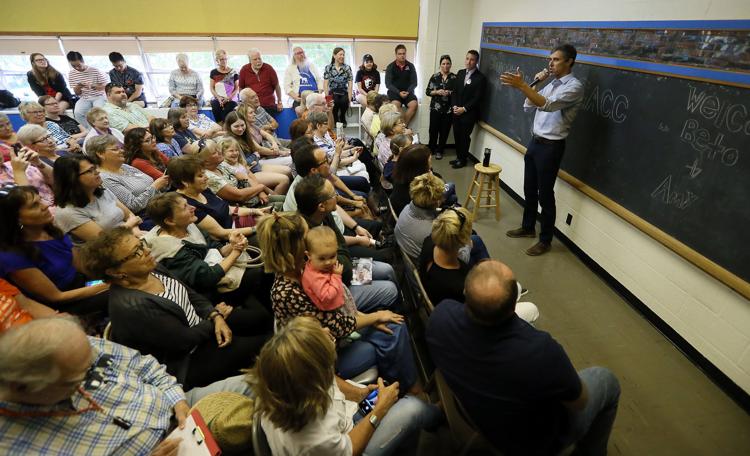 061119-mda-nws-beto-008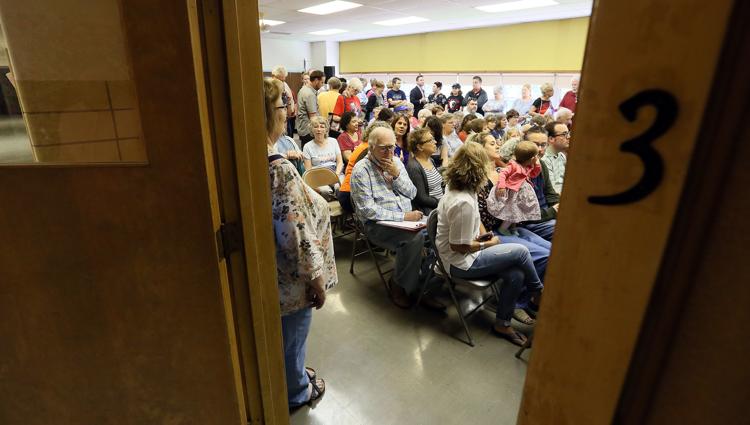 061119-mda-nws-beto-009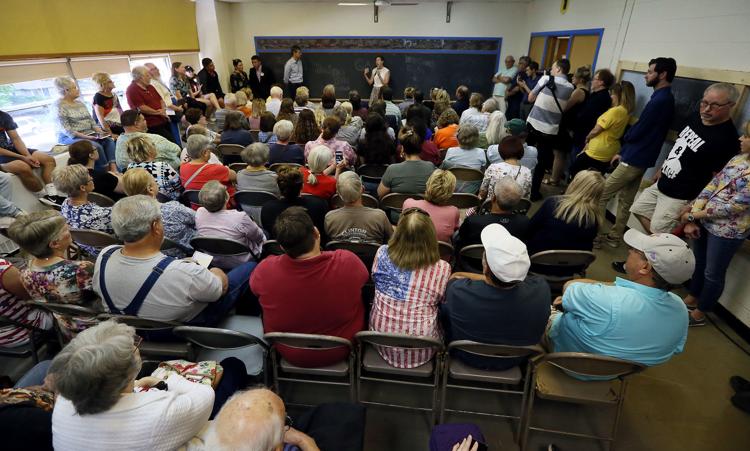 061119-mda-nws-beto-010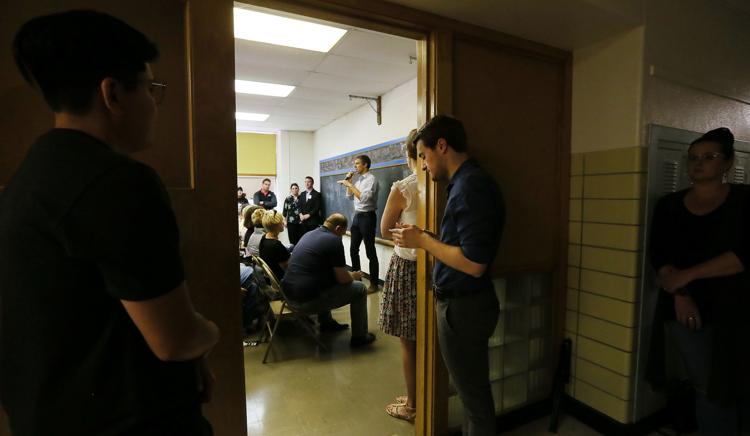 061119-mda-nws-beto-011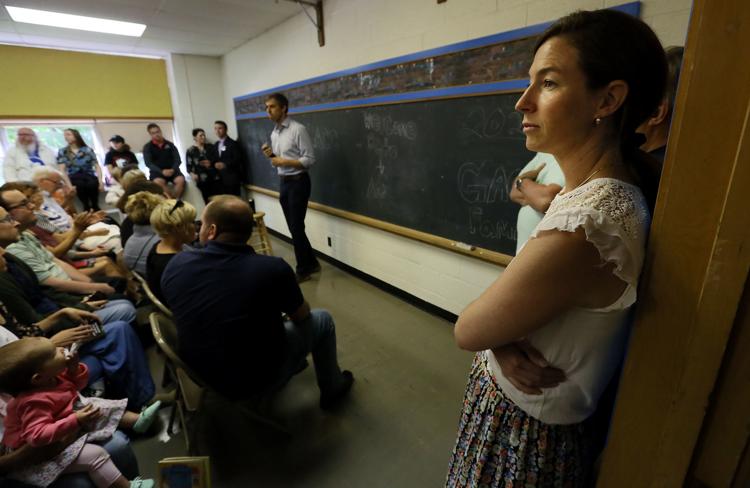 061119-mda-nws-beto-012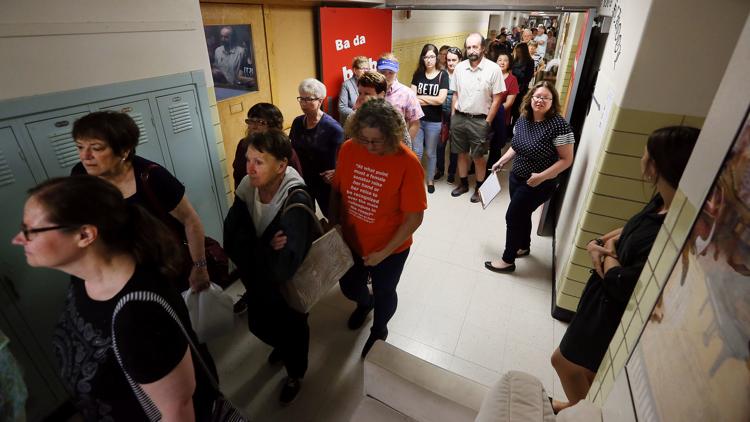 061119-mda-nws-beto-013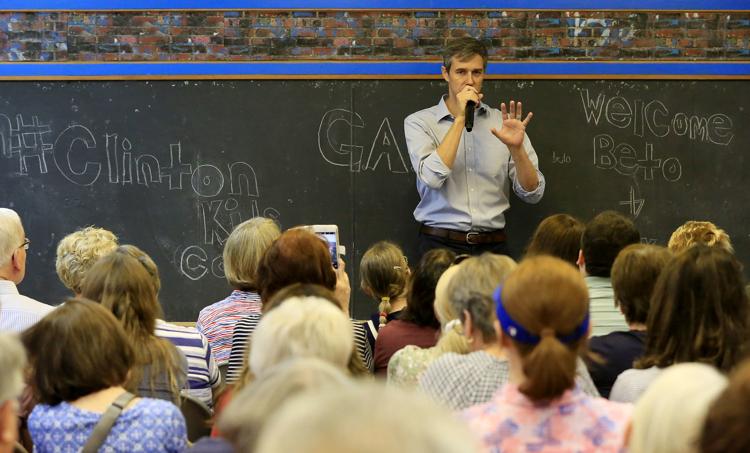 061119-mda-nws-beto-014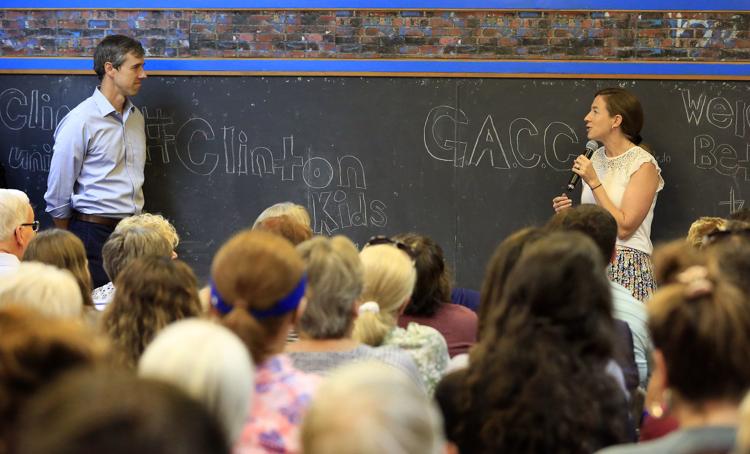 061119-mda-nws-beto-015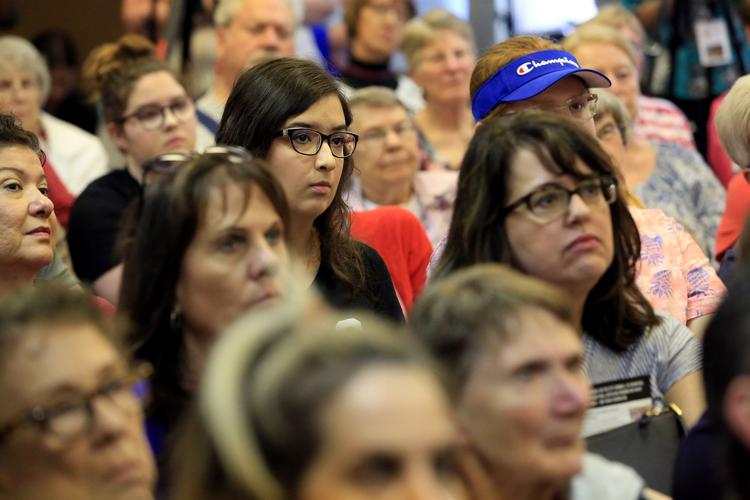 061119-mda-nws-beto-016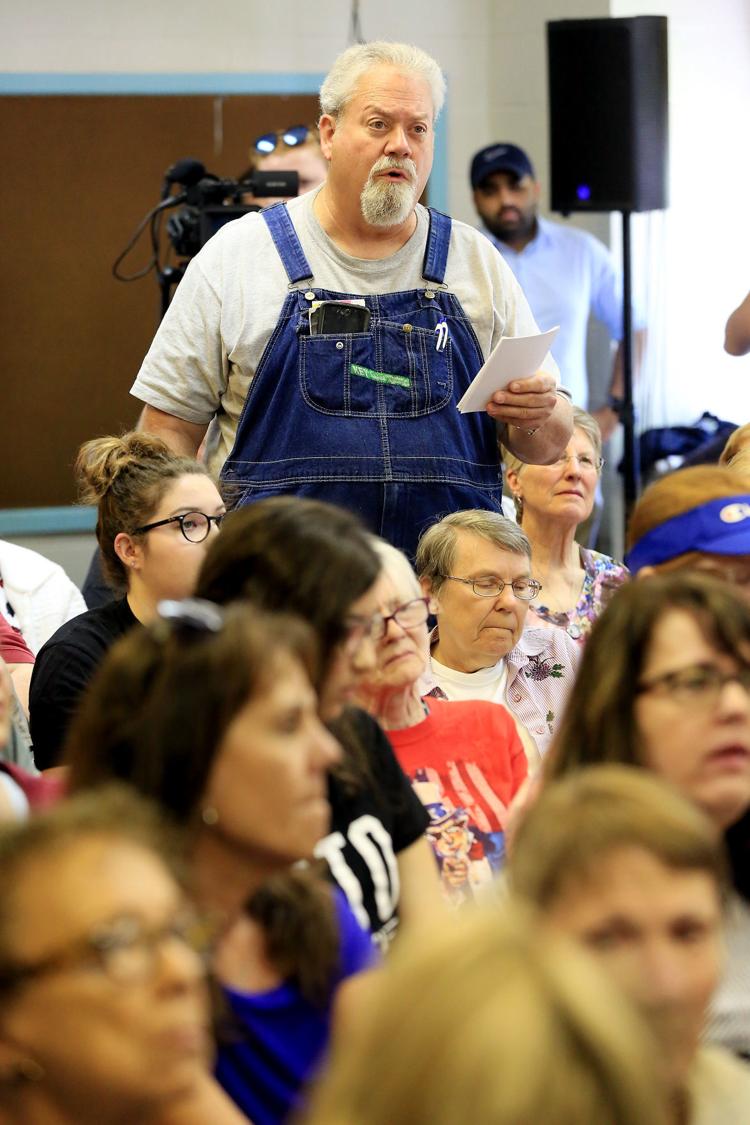 061119-mda-nws-beto-017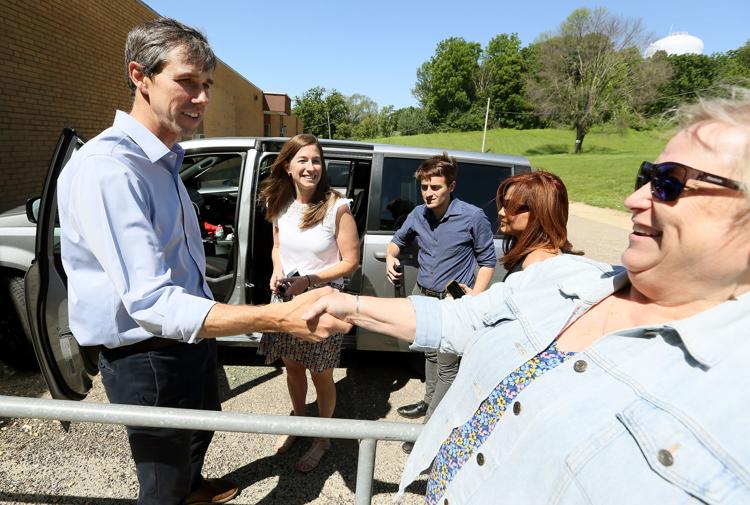 061119-mda-nws-beto-018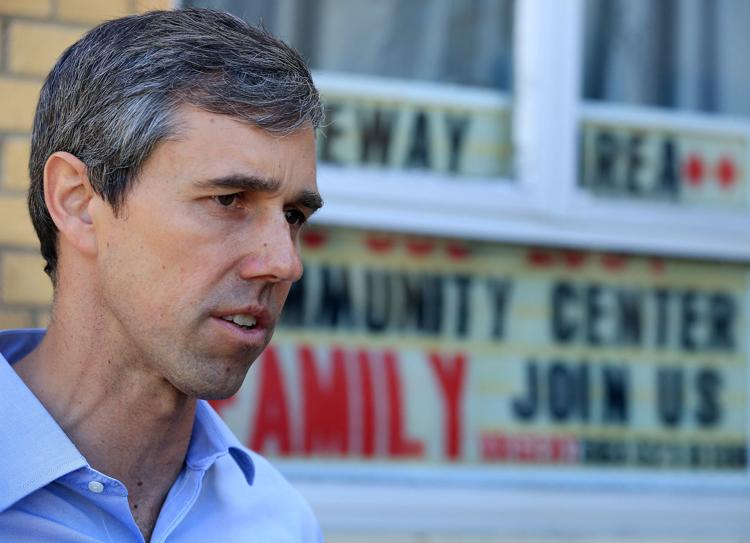 061119-mda-nws-beto-019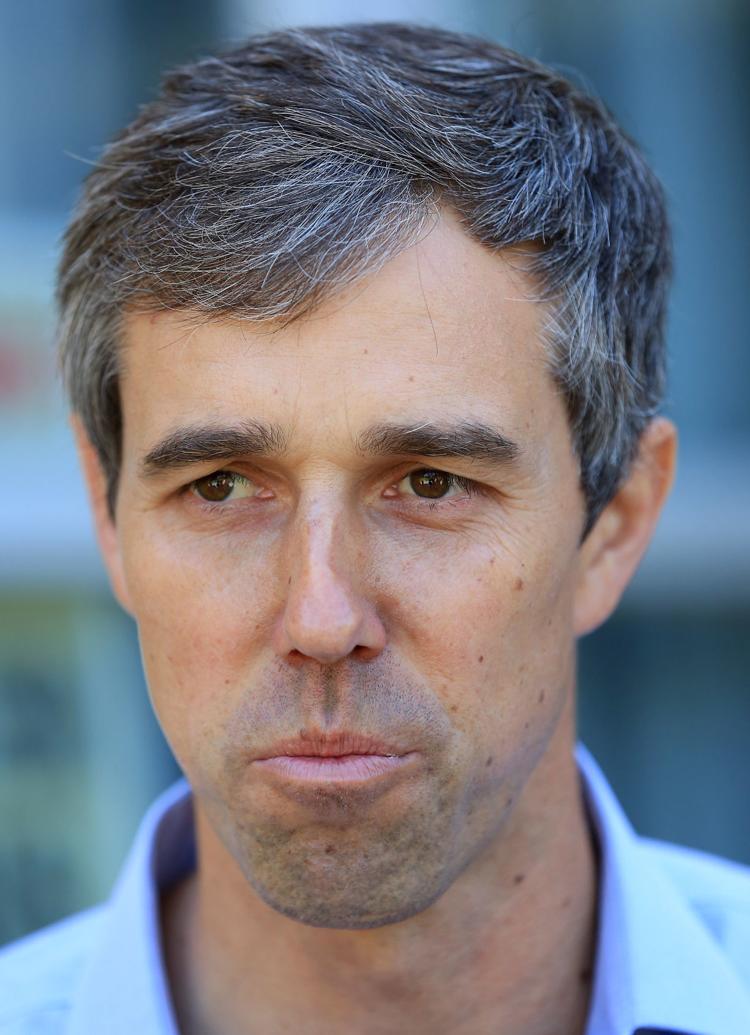 061119-mda-nws-beto-020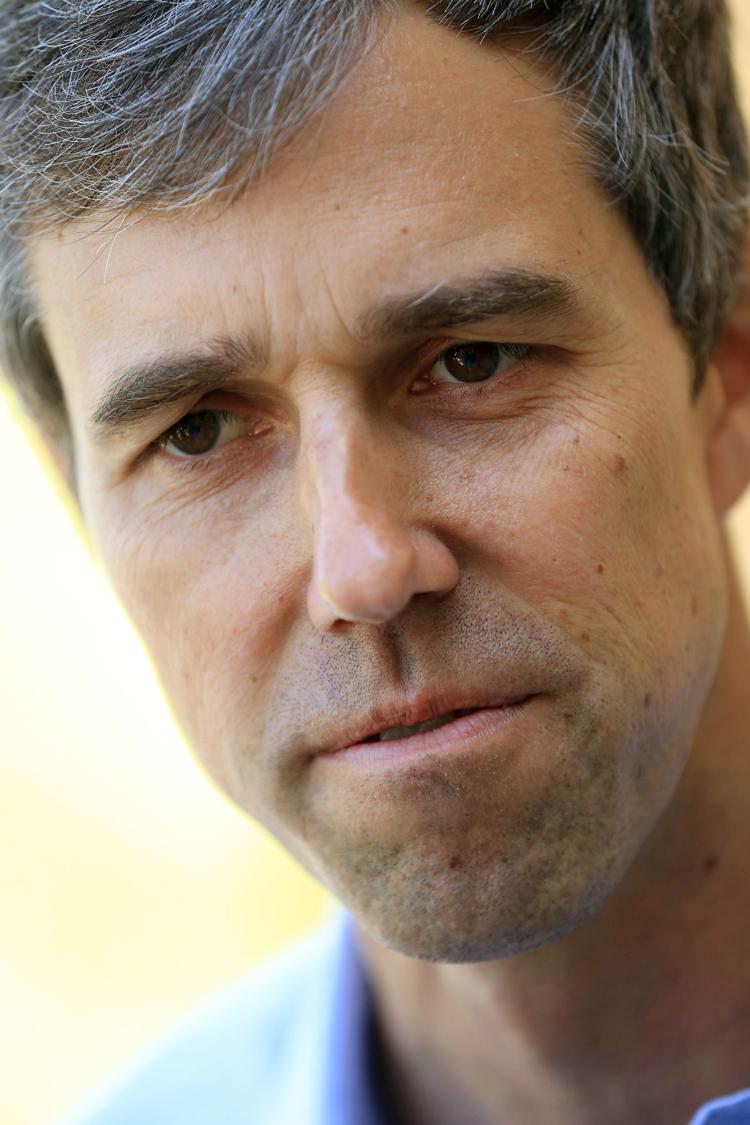 061119-mda-nws-beto-021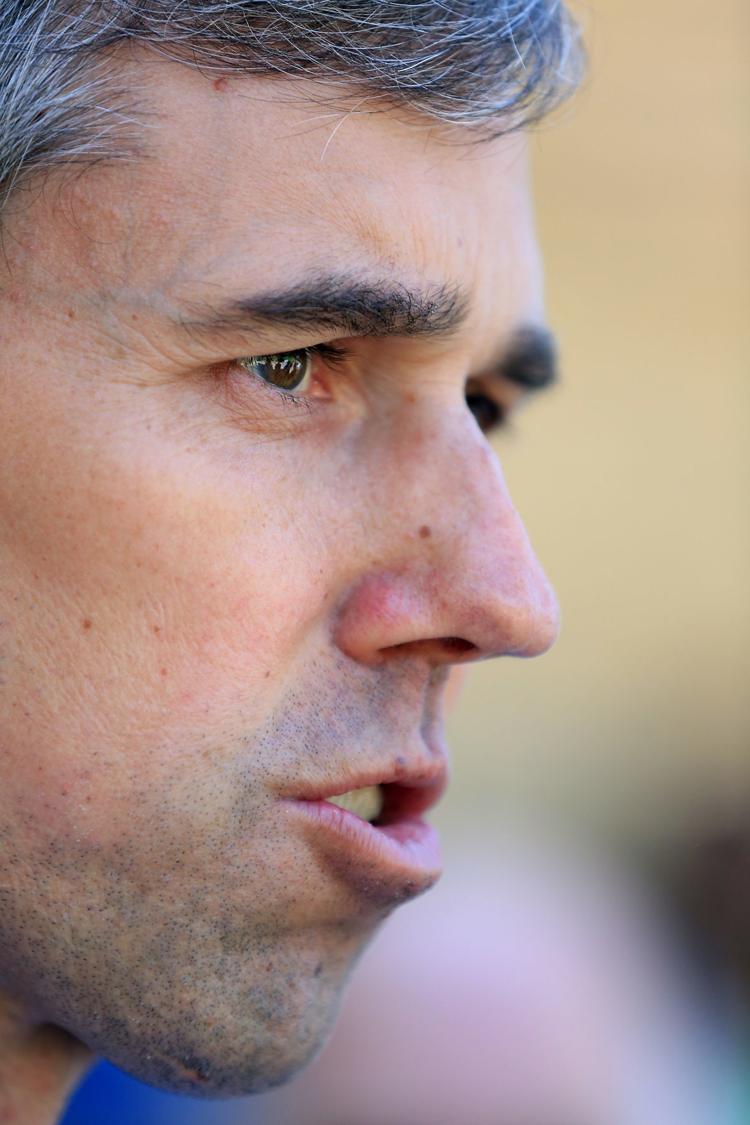 061119-mda-nws-beto-022