IOWA CITY — A state law against mask mandates in Iowa schools is putting "children's health on the line," Iowa State Education Association President Mike Beranek argued Monday before a federal judge put the law on hold.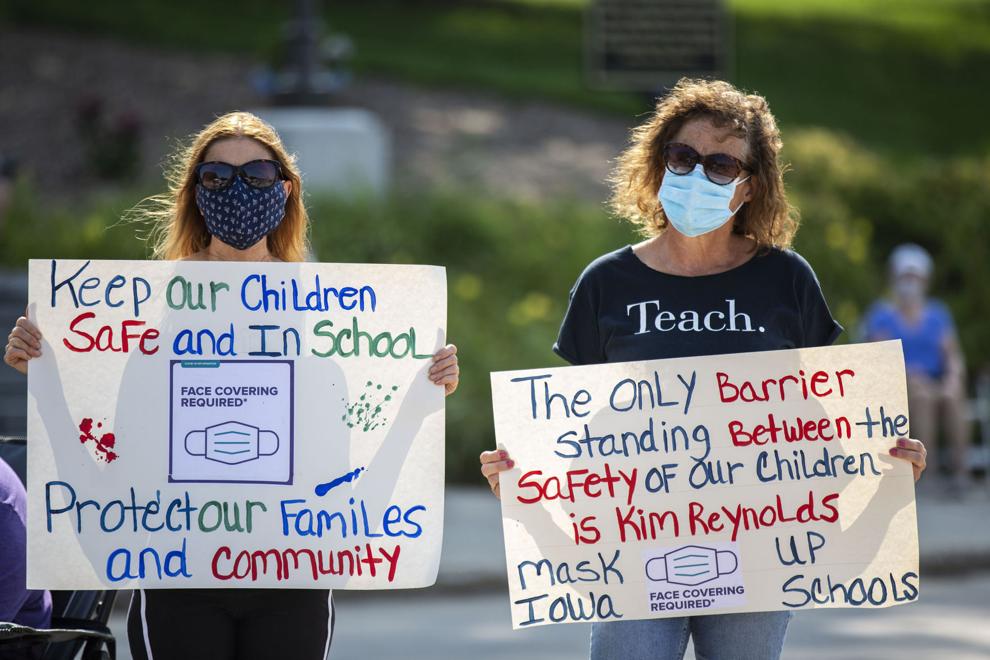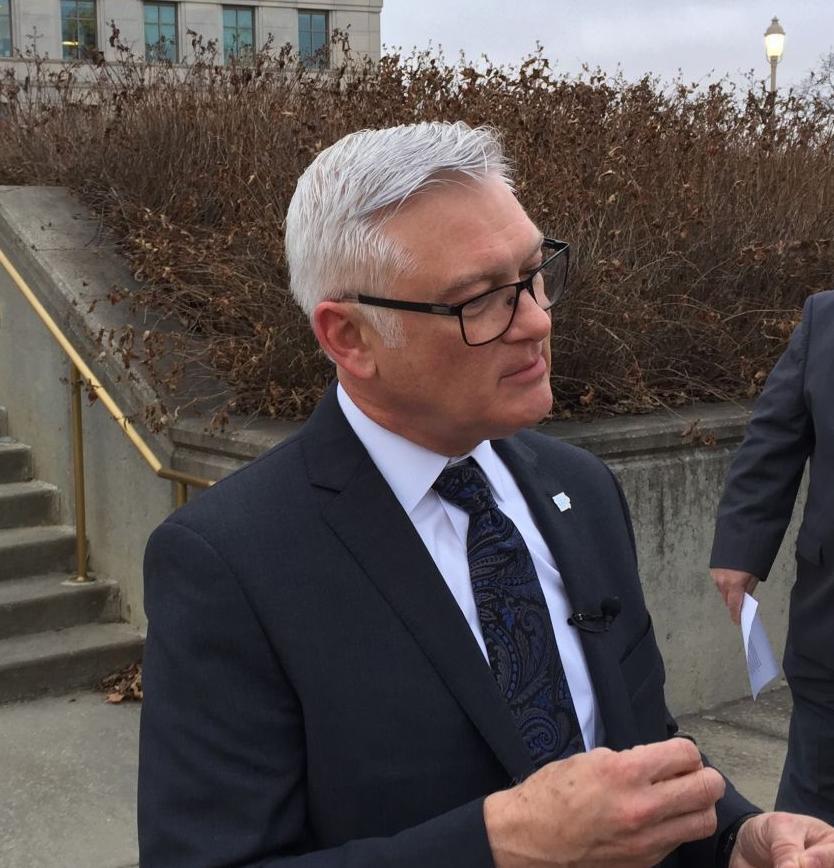 Iowa City school leaders, along with Beranek and National Education Association President Becky Pringle, criticized the Iowa law passed in May that bans local districts from mandating masks in their schools and — during the virtual news conference — urged Iowans to wear a mask and get vaccinated against the disease if eligible.
Later Monday, a federal judge entered a restraining order against enforcing the law banning school mask mandates while a lawsuit proceeds.
As of Monday afternoon, Iowa City schools were reporting 50 students and 12 staff currently were positive for COVID-19, and 171 students and 3 staff were quarantining because of exposure to the virus.
While Iowa City schools daily update for the public the number of students and staff who have tested positive for COVID-19 or are quarantining because of exposure, it is not required for Iowa school districts to do so.
"Our state is doing a poor job of reporting out the data of who's in quarantine and who has contracted the virus," Beranek said.
If school districts has the power, Beranek said, some would immediately implement a mask mandate among students and staff while in schools.
Iowa City schools Superintendent Matt Degner said the district has an "advocacy campaign" to encourage appropriate mask use and vaccination.
Wearing a mask is about taking care of each other, Degner said — something he hopes is being instilled in students. The district has not implemented a vaccine mandate for staff because the Iowa Department of Education and Iowa Department of Public Health say they cannot, Degner said.
The Iowa City school board will continue to review COVID-19 health and safety measures at its meetings about every two weeks, said Ruthina Malone, vice president of the school board.
The district is working with Johnson County Public Health to conduct contact tracing of students and staff who have come in contact with a COVID-19 positive person. A close contact will receive a letter with quarantine recommendations.
COVID-19 should be treated like any other sickness such as influenza, pink eye or strep throat, according to the Iowa Department of Public Health, which means students are not required to quarantine if exposed.
This is in conflict with guidance from the Centers for Disease Control and Prevention, which says K-12 unvaccinated students should quarantine for 14 days after a close contact with someone who tests positive for COVID-19. People who are fully vaccinated do not need to quarantine but should monitor for symptoms for 10 days. A close contact is anyone who is within 6 feet of someone who is positive for COVID-19 for at least 15 minutes.
If both people are wearing a mask properly, it is not considered a close contact and quarantine is unnecessary, according to the CDC.
Pringle, president of the National Education Association, is on a tour of districts across the United States to engage and encourage educators, families and communities in building equitable and racially just schools.
Pringle said children and educators have been "political footballs" during the pandemic and she said she was concerned with the rising number of cases in students under 12 years old who are not yet eligible to get vaccinated.
The delta variant is more contagious and children are getting sicker, Pringle said. For the first time during the pandemic, children's hospitals are filling up and do not have enough beds in the intensive care unit.
The National Education Association is "using every strategy at our disposal to ensure students and educators are safe as they return to in-person learning," Pringle said. "Everything is on the table because at the end of the day if our students aren't safe, they can't learn. If our educators aren't safe, they can't do the jobs they love educating the students of Iowa."